FALL TEA CLUB
with blends to inspire your inner alchemist
🍁 🍄 🍯 ☕️
In case you missed it...
Tea Club includes 6 blends that capture the spirit of the season and our Fall Tea Club shipped out on September 15th! If you are sad you missed it, no worries friend, you can sign up today and we will add you to the list for the Winter Tea Club shipment!
PSST: Did you know tea club members get 15% off loose leaf tea online and in store, all the time?!
Here are the blends we included in the Fall Tea Club
⬇︎⬇︎⬇︎
This decadent blend is made with adaptogenic plants and mushrooms – meaning they will improve neurological health, help your body cope with stress, and support longevity. But it's not just super good for your quality of life… It's also delicious! Just as we start to welcome hot tea season, we start dreaming of the decadent treats the colder weather brings (like hot cocoa)! We hope you enjoy this wellness elixir on cool evenings, and that it appeases your sweet tooth and warms you from the inside out!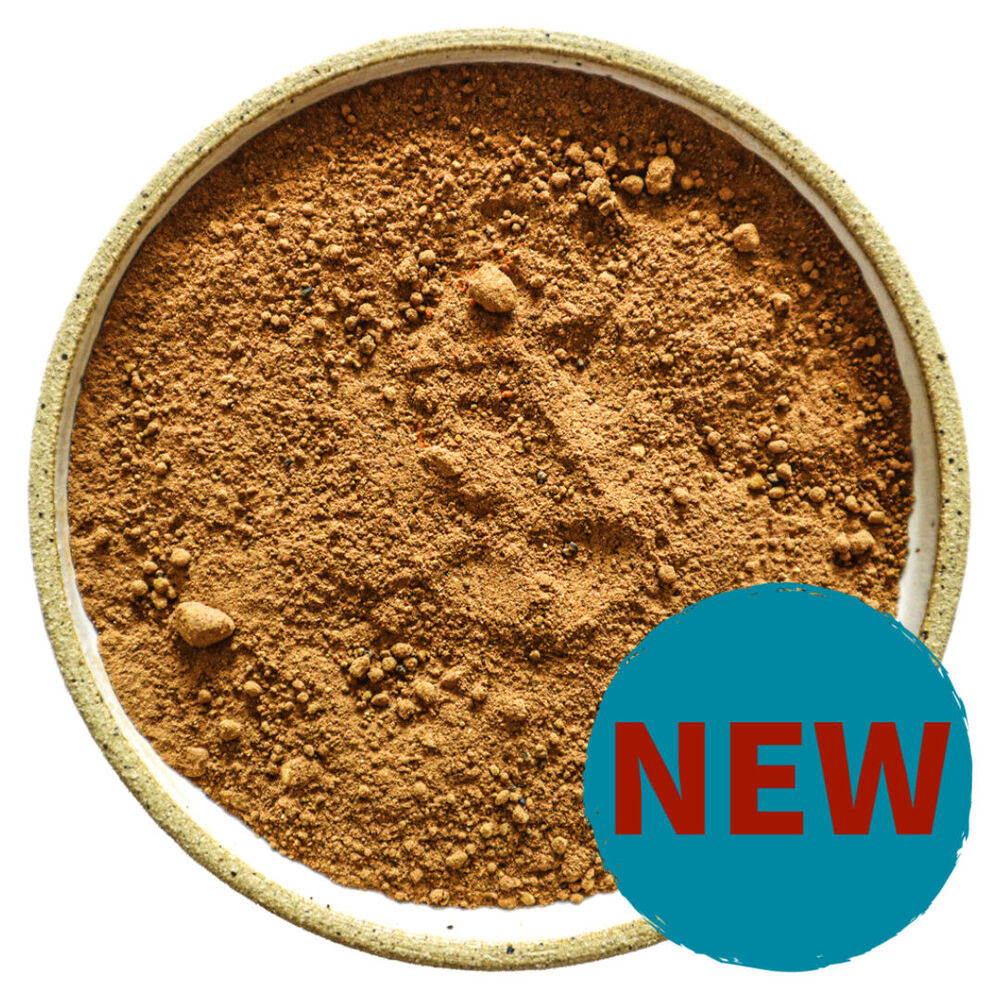 Green Chile Biscochito & Coconut Creme Pu Erh
Green chile roasting season is here and the aroma in our home state, New Mexico, couldn't be more intoxicating! This digestion and brain boosting combo is toasty and decadent with a subtle green chile spice – making it a great companion for a crisp fall morning. We hope you start the day with a cozy cup of this dessert-like tea in hand and that you soak up all the flavors of the season!
This herbaceous blend is super soothing—the perfect bedtime tea to lull you into a restorative slumber. We chose this blend for the fall club shipment because fall is the time of year we transition out of the playfulness of summertime and into a calm and quiet way of living. Fall is the time of year to introspect, to fine-tune focus, and nourish yourself, as many are going back to school and channeling productivity. We hope you enjoy this refreshing, immunity-boosting blend before bed, or during the day to boost focus and memory.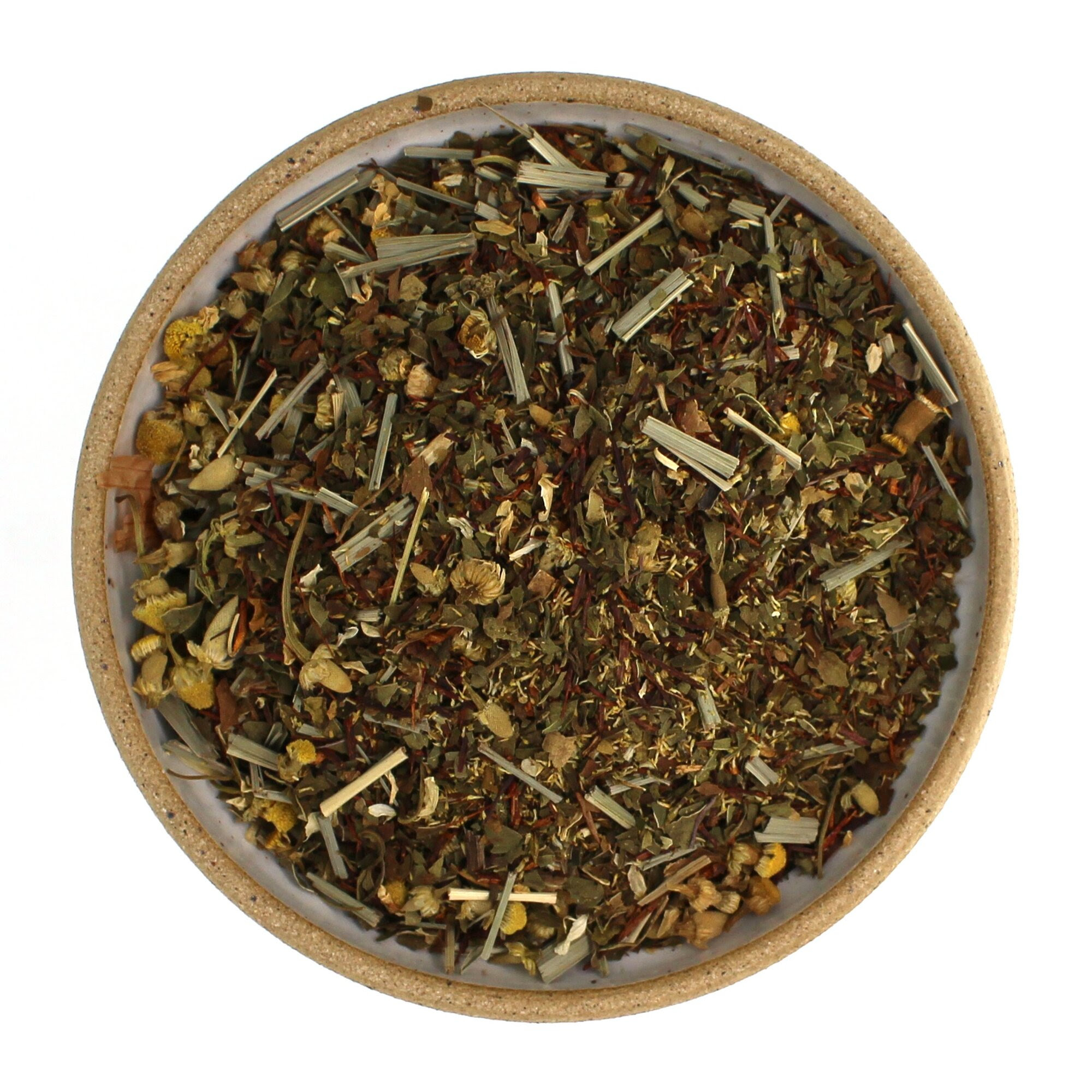 This immunity boosting blend is perfect for going back to school because it is antibacterial, anti-inflammatory, and antioxidant rich! The flavor is vibrant and fruit-forward with hibiscus, rose hips, blood orange, and lemongrass, so it makes a great alternative to juice. This mood boosting thirst quencher is one you'll want to keep made in the fridge for the whole family to enjoy! Sip on this blend while you dehydrate citrus to make a seasonal garland or natural potpourri.
It is no secret that fall is also the official pumpkin EVERYTHING season. We eagerly jumped on this delicious band-wagon with our seasonal Pumpkin Pie Chai – made with real pumpkin and totally wholesome ingredients. This blend is naturally caffeine free and makes a wonderful after-dinner treat. We hope you enjoy this creamy pumpkin pie in a cup all season long! If you love it, stock up. We only make this blend once, so once it is gone, it is gone until next fall!
Bee Pollen Black & Vanilla Rooibos
This blend is decadent, creamy, and reminiscent of cake batter! As you sip on it close your eyes and imagine you're licking the spoon at grandma's house, while a sweet treat bakes in the oven! We love welcoming hot tea season because it is also the season of ooey-gooey fresh baked goods! Enjoy this blend paired with a pastry and a moment of calm on a chilly fall morning.
HEY TEA CLUBBER! DON'T FORGET:
Get 15% off loose leaf tea in store. Just present your tea club member token from the fall shipment at check out.
Use your special discount code to get 15% off loose leaf online.
Happy spooky season friends!