WINTER TEA CLUB RECAP
With blends for the season, inspired by the holiday season in New Mexico!
🎄 ❄️ 🌶 ⛄️ 🎅🏼
In case you missed it...
Tea Club includes 6 blends that capture the spirit of the season and our Winter Tea Club shipped out on December 15th. If you are sad you missed it, no worries friend, you can sign up today and we will add you to the list for the Spring Tea Club shipment!
PSST: Did you know tea club members get 15% off loose leaf tea online and in store, all the time?!
Here are the blends we included in the Winter Tea Club
⬇︎⬇︎⬇︎
This blend is ultra-comforting, decadent, and captures the spirit of the holiday season perfectly. The cooling effects of the peppermint, and warming elements of the chocolate and coffee blend beautifully in this dessert-like blend. It promotes digestion, increases energy, and stimulates mental alertness. Sip on this tea while snuggled up by a crackling fireplace or enjoy to jumpstart your day.
This is the newest tea blend in our collection! This tea is inspired by the beloved state cookie of New Mexico, the biscochito. If you've never had a biscochito, picture a soft crumbly cookie coated in cinnamon and sugar, full of anise and vanilla flavors! This tea captures all of those flavors with an added bonus of Hatch green chile! The blend is rich in vitamins and supports healthy brain function.
There's nothing better than participating in family traditions during the holidays and this blend reminds us of one of our favorite traditions - building gingerbread houses! Our chai features warming spices like clove, cinnamon, cardamom, and ginger! It is energy boosting and supports immunity. Sip on this tea while making gingerbread houses with family or on a chilly winter morning.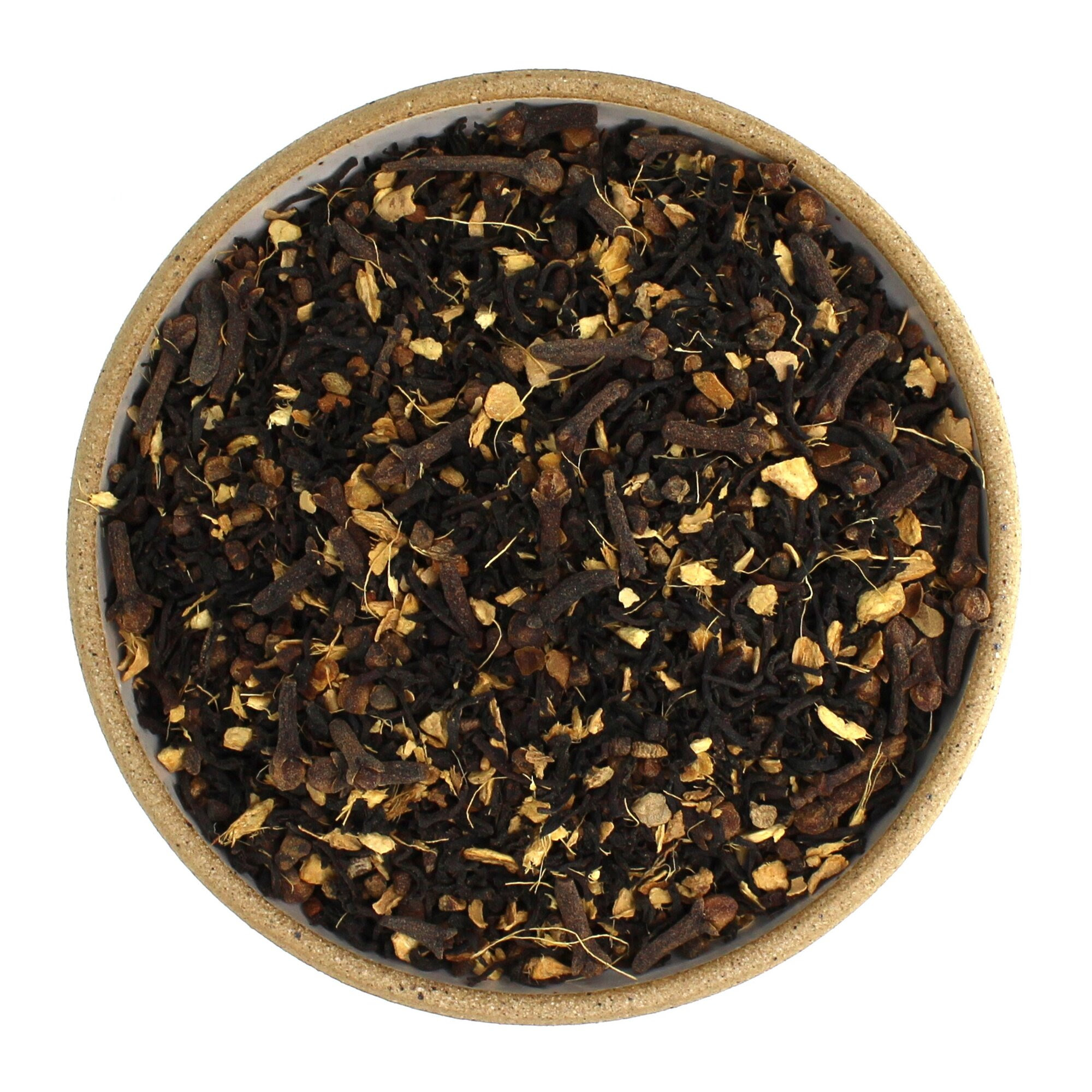 This blend features two ingredients that create a beautiful balance: peppermint and ginger! The fresh cooling mint and warming ginger bring a sense of harmony to the mind and body. This blend soothes common ailments like sinus issues, headaches, and upset stomach. It is also soothing for stress while boosting mental alertness. Drink before bed to unwind a busy day, or to find your balance during the hustle and bustle of the season!
Belizean Sorrel Guayusa & Horchata Rooibos
This blend captures flavors from around the world and is reminiscent of a mulled wine! It is made with tea from South America and Africa and features flavors like hibiscus, coconut, vanilla, and spiced fruits. We recommend making this blend for tea cocktails, or serving with wine or spirit at holiday gatherings.
Bourbon Brew & Pecan Pie
This blend is a dessert in a cup, as it features flavors like maple, oak, vanilla, and New Mexican grown pecans! If you've never tried a pecan bourbon or a bourbon pecan pie, you're in for a treat! While this blend can be considered a mocktail, you can add your favorite bourbon and honey to spice it up! Sip on this tea while watching your favorite holiday movies, caroling, or baking cookies.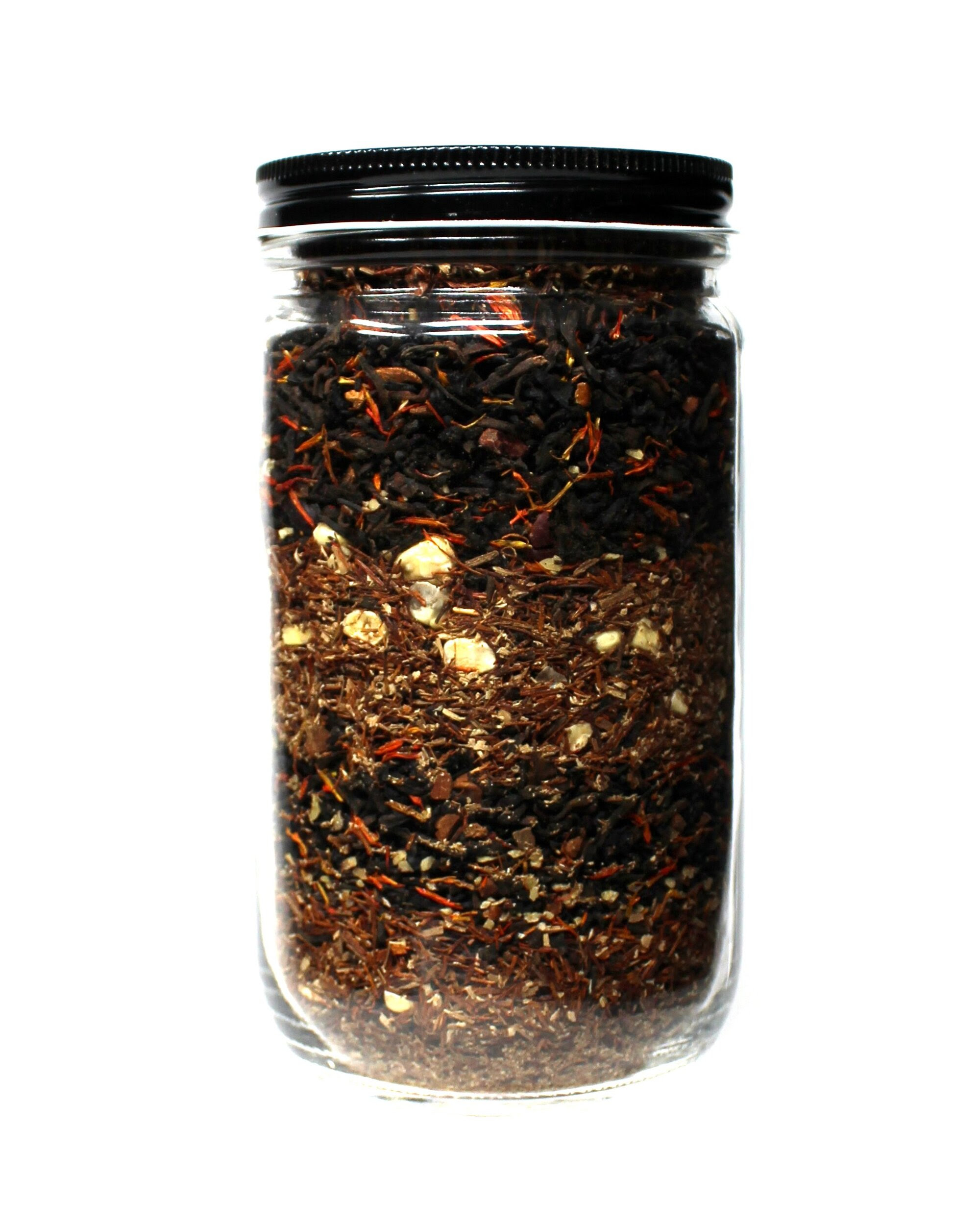 Sign up in time for the next club shipment this Spring!
🌸 🌿 🌷 🍃
Here is some info on the next shipment.
Our next tea club ships on March 15th and will include 6 of our favorite teas for the spring season. 
Tea club features our newest blends and blend combinations of two or more teas. It is a great way to expand you palate and find new blends to love!