A Hallow's Eve Soiree
a magically enchanting get-together
🎃 🎃 🎃 🎃 🎃 🎃
It is spooky season 👻
Host your soiree on a night in mid-fall where the sky seems extra velvety-blue, the stars illuminate the roads, and a million pumpkin grins sit on stoops, waiting for their biggest night of the year to begin!
Peek the inspo.
⬇︎⬇︎⬇︎
A SWEET TREAT IN A CUP
It is finally hot tea season and these blends are cozy and sweet! Make a witchy brew to sip on under the moonlight or invent a crafty tea cocktail to share with your guests.
⬇︎⬇︎⬇︎
TASTING NOTES:
bold pumpkin flavor ∙ creamy ∙ decadent
This creamy pumpkin blend is lovely served with honey and a dash of cream.
Naturally Caffeine Free
TASTING NOTES:
earthy ∙ dark chocolate ∙ citrus 
Serve with a touch of honey to create a treat reminiscent of a Tootsie Roll!
Moderate Caffeine
TASTING NOTES:
dessert-like ∙ nutty ∙ rich
Tastes like gooey caramel pecan pie! Serve hot with honey and cream.
Moderate Caffeine
TASTING NOTES:
crisp apple ∙ pastry sweetness ∙ subtle cinnamon 
A classic New Mexican dessert! Serve hot with honey and garnish with a cinnamon stick.
Naturally Caffeine Free
SETTING THE STAGE
Decorate your gathering space to be memorable and magical. Here's some ideas:
Set up string lights, jack-o-lanterns, and candles to create a glimmering and glowy ambience.

Take the party outside, if it is warm enough, and use a projector to watch classic spooky movies. Throw blankets and pillows on the ground, and encourage your guests to get cozy under the stars.

Make finger foods to pair with your teas and serve while playing card games or reading tarot cards.
Set up a tea leaf reading table with a pot of hot water, tea cups, and

 

loose leaf tea you can brew without an infuser.

Invite your guests to wear themed costumes and set up a spooky photo op.
Something Savory & Something Sweet
A Hallows' Eve Soiree calls for rich, deep and flavorful snacks that are memorable and unique! Make an impression at your gathering by serving a surprising treat.
Watching a movie or reading tarot? Pair this easy Black Truffle Popcorn recipe with your activities!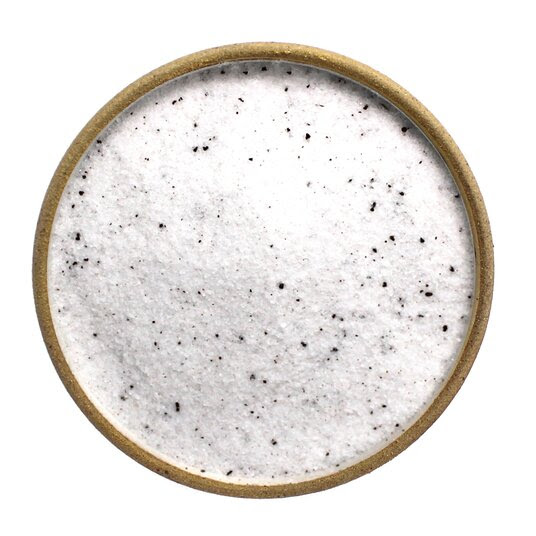 Hatch Red Chile Powder - Hatch, New Mexico
Need a little sweet and spicy to amp things up? Try this delectable Red Chile Chocolate Mousse recipe that everyone loves.
UNLOCK YOUR CREATIVITY & IMAGINATION THIS OCTOBER
 🌙 🌙 🌙 🌙 🌙
 October is a rather mystical month and carries a tone of fantasy and creativity. Tap into your creativity by hosting an evening full of activities: carve pumpkins, paint the night sky, tell spooky stories, or use polymer clay to make halloween themed earrings with your guests! 
Be present with each other and enjoy the spooky season. 
Happy tea time friends!
Tools and Accessories To Get Started:
Black Cast Iron Teapot
Indigo Moon Cuppa Color Mug