LAST DAY FOR
MARCH DISCOUNTS!
Save on teas, spices and essential oils for March!
March is coming to an end, and we are in full speed ahead for this busy and productive season of our lives. Our theme throughout our stores this month has been about taking care of our mental health and nurturing our bodies so that we can reach our fullest potential. 🌸 
That's why we want to supply you with all the tools that will help you continue to grow and be the best version of yourself. Our spice, tea, and essential oil blend of the month are centered around promoting your brain health and fueling your body with nutrients that encourages you to be energized and balanced. Check out our products of the month below! ⇣⇣⇣
Today is the last day to get 10% off our March products of the month!
Spice of the Month
We are featuring our Serbian Spice this month because of its garden herb and vegetable flavors that Spring brings to life. 🌱
One of our founding OBTC family members is Serbian and we made this spice blend to emulate the flavors of a childhood spent in Serbia! Though this spice was intended for Eastern European dishes, it has quickly become one of our favorite all-purpose seasonings for poultry, veggies, rice and stews!
Ingredients
carrots, onion, tomato, spinach, celery, bell peppers, turmeric, garlic, sea salt, parsley.
Tea of the Month: Irish Pu Erh
🍏
INGREDIENTS:
pu erh tea leaves, yerba mate, lemongrass, apple pieces, natural apple flavor, and rose hips
TASTING NOTES:
crisp apple ∙ earthy ∙ subtle grassiness ∙ citrus undertones
To celebrate Spring and St. Patrick's Day, we are showing our Irish Pu Erh blend some love! This blend is inspired by a tea we fell in love with in Ireland called "Pu Erh Fitness Tea." Pu Erh tea, one of the main base ingredients in this blend, supports digestion and metabolism, as it is naturally fermented and contains probiotics! This energizing blend also promotes muscle recovery and reduces inflammation.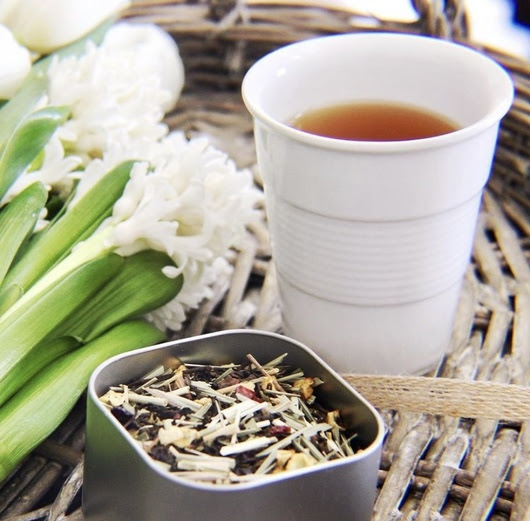 Essential Oils Of The Month
This invigoratingly herbaceous blend is bright and uplifting. It is the perfect blend to energize you as you dive into the spring season. It promotes mental clarity, while creating feelings of calmness. These three oils can be used together or separately, but this month only, when you buy all three together you get 10% off!
Mental Clarity Essential Oil Blend
herbaceous ∙ invigorating ∙ bright citrus