Light & Fluffy
matcha lemon muffins
These little green muffins are nutrient dense, flavorful, and perfectly sweet! This January we are consuming matcha everyday, because it's LOADED with antioxidants, boosts metabolism, and promotes healthy brain function. These muffins are a great way to get your daily matcha (and sweet tooth) fix!
Combined with our rich and authentic Mexican Vanilla Extract, buttery Cotton Honey, and subtle zings of lemon flavor, these soft and moist muffins are perfect for breakfast or take on the go!
HERE'S WHAT YOU NEED FROM US TO GET STARTED
⬇⬇⬇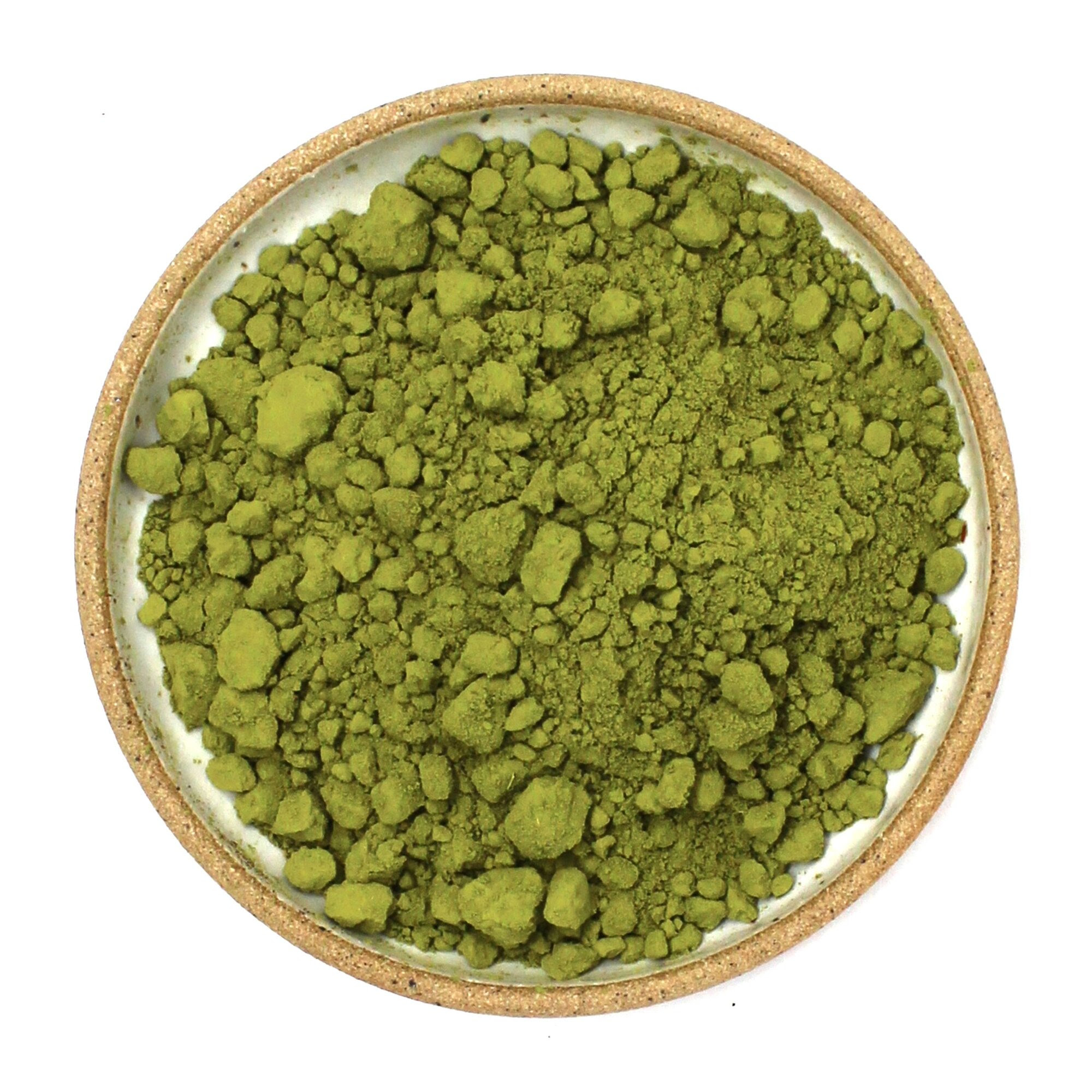 INGREDIENTS
(makes 1 serving)
1 1/2 cups of whole wheat flour
1 Tbsp. baking powder
1 1/4 Tbsp.

 

Matcha 
1/2 tsp.

 

salt
3/4 cup

 

Cotton Honey
¾ cup unsweetened almond milk, or regular milk
2 tsp.

 

Vanilla Extract
1/4 cup oil
1 egg
juice of 1 lemon ( 1/4 cup of juice)
½ tsp. lemon zest
Lemon Drizzle (Optional)
½ cup

 

Honey
1-2 Tbsp. fresh lemon juice
INSTRUCTIONS
Preheat oven to 400 degrees.
In a medium bowl, mix together milk,

 

Cotton Honey,

 

Mexican Vanilla, egg, oil, lemon juice, and lemon zest.
Add wet ingredients to the dry ingredients and stir until combined, but be careful not to over-stir. Over-stirring will result in tough, dense muffins.
Add muffins liners to muffin tins or spray tins with non-stick cooking spray.
Distribute the batter evenly into the muffin tins and bake for approximately 12-15 minutes, or until fork comes out clean.
Optional: For lemon drizzle, mix slightly warmed honey and lemon juice until desired consistency. Drizzle lightly over muffins!
Appease your sweet tooth.
⬇︎⬇︎⬇︎
Prickly Pear & Green Chile Jelly