SHINING THE SPOTLIGHT
️⭐ ⭐ ⭐
Dana's Favorites + Tips and Tricks
This month we are shining the spotlight on the one and only, the matriarch of our family, Dana. If you know Dana you already aware of the HUGE heart she has and know that she is equally sassy and sweet. Dana is one of the leading founders of our little tea co and is the reason we all love loose leaf so much! After spearheading in the opening of our locations and spending lots of time in the store fronts serving customers, she has now has taken a step back and works on some of the behind the scenes projects in the business! Her work in candle making is what she is best known for, and if you own one of her SerendipiTea candles you would understand why! She also leads in our ChariTea program each year where we partner with local charities in each of the communities our shops are located in and work to raise money and bring awareness to the cause.
READ MORE ON DANA'S FAVORITES
⬇︎⬇︎⬇︎
Dana's all time favorite tea (since the very beginning) is White Peach! This blend is made with white tea, peaches, and marigold flowers. It is simple, sweet, and delicate, and is incredibly high in antioxidants which have cancer preventing properties! Dana is a 3 time cancer survivor and credits the natural health benefits of tea as a big part in her preventative lifestyle. 
Dana sips on this tea all day every day while doing her favorite activities and housework like reading, gardening, cleaning, and working out!
Make this tea the way Dana does!
⬇
Dana recommends serving White Peach iced and sometimes with fresh squeezed lemon! (and maybe some vodka 😉) To get the perfect brew she also recommends steeping at 165 degrees for 2-3 minutes. White tea is a sensitive little tea and requires a gentle touch when it comes to steep time and water temp!
Love experimenting with cooking and spices? Dana does too! Here are her favorite spices and how she uses them
⬇︎⬇︎⬇︎
Hatch Red Chile Powder - Hatch, New Mexico
"Hatch Red Chile Powder is a go-to when making traditional New Mexican dishes like enchiladas or posole!"
"I made this spice, so of course it is one of my favorites! I use this on everything as the name suggests! Beans, veggies and homemade tortilla chips are some of my favorites."
"I love this in mashed potatoes, French fries, and on a fresh cucumber tomato salad."
At Old Barrel Tea Co. we celebrate and nourish our health in all ways. We asked Dana what her favorite way to practice self-care is and this is what she said:
"When it comes to self care I love to just spend time by myself doing my favorite things like sitting in my lounge chair by the fireplace while I sip on a cup of tea. Getting a massage, pedicure, and cooking are also some of my favorite ways to take care of myself."
3 OTHER TEAS DANA RECOMMENDS: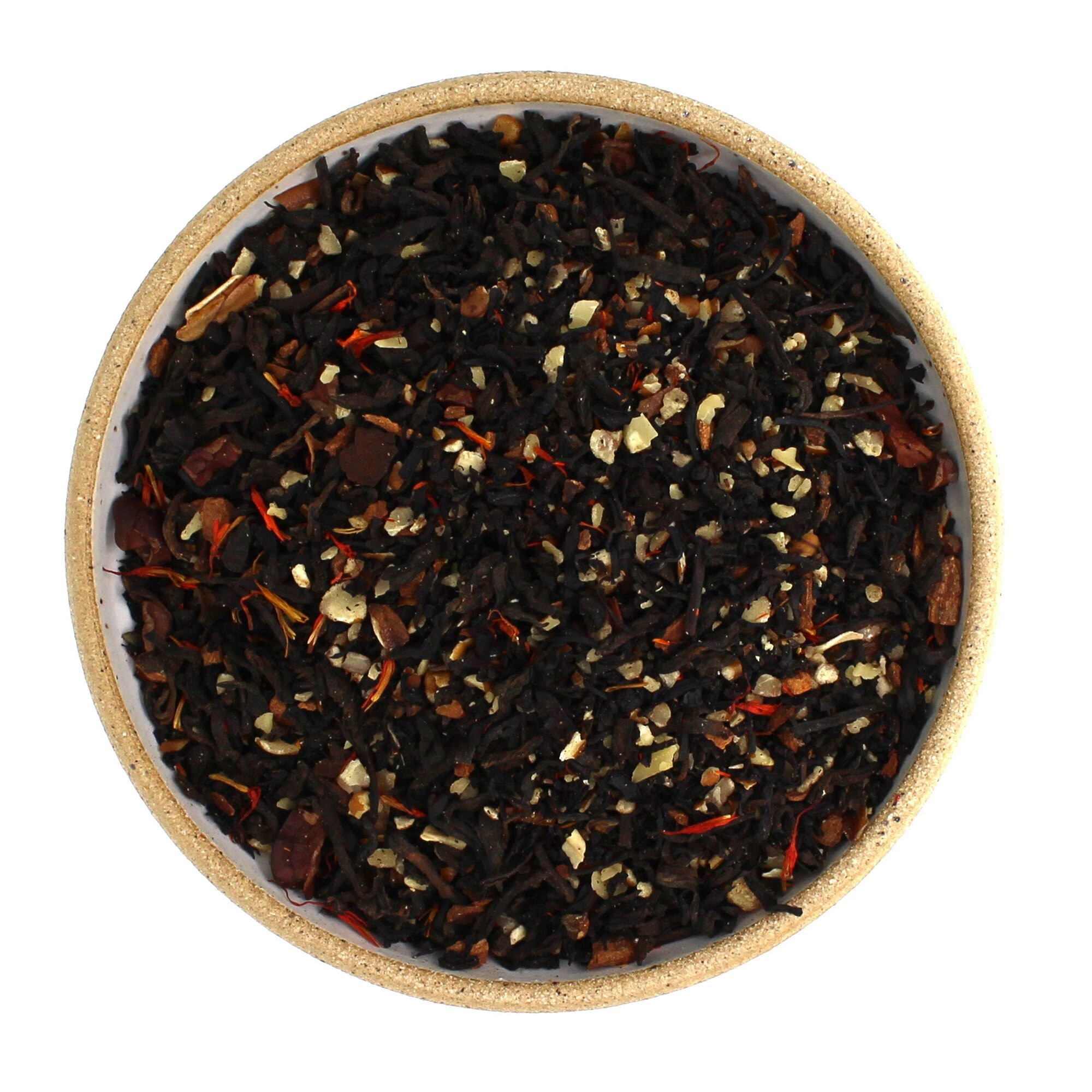 GIVING BACK TO OUR COMMUNITIES
At Old Barrel, we believe it is so important to give back to our communities. That's why we encourage employees to show us the organizations or causes they are passionate about and give back! As Dana has whooped cancer's ass 3 times, she would like to give a shoutout to the American Cancer Society.
Give American Cancer Society a follow and like on their Instagram, or donate if you can.
Happy tea time friends!