SHINING THE SPOTLIGHT
🌿 Caitlin's Favorites 🌿
This month we are shining the spotlight on Caitlin, one of our store managers who oversees the day to day operations at both of our Cloudcroft and Ruidoso locations. Caitlin loves getting to interact with customers who come in to the shop and enjoys building connections with people through tea-education and tea tasting at the counter. Caitlin's calm and positive demeanor adds a little magic to the tea shop experience!
Read more on Caitlin's favorite teas and spices, as well as her tips and tricks on how to make her perfect cup of tea.
⬇︎⬇︎⬇︎
Caitlin's Favorite Tea Blend:
Blueberry Wild Strawberry is Caitlin's go-to tea because it is fruity, sweet and a perfect refreshment to sip on throughout the day. Caitlin uses our Sunflower Honey to add a touch of floral sweetness and enjoys it poured over ice. She says this low-caffeine blend is the tea to take on hiking or outdoor adventure trips!
STEEP:
1 - 2 teaspoons in 8 oz of hot water for 7 minutes
HEALTH BENEFITS OF THE BLEND:
This blend is happiness in a cup and it is packed with vitamin c and antioxidants. It's refreshingly fruity-floral taste is nothing short of satisfying. 
At Old Barrel Tea Co we celebrate and nourish our health in all ways. We asked Caitlin what her favorite way to practice self-care is and this is what she said:
"Living in this part of New Mexico is amazing because of the beautiful nature and outdoor activities. I love to fill up a jug of iced tea and get in touch with nature through hiking and meditation. I also enjoy cooking to relieve stress and use it as a creative outlet!"
LET'S GET SPICY
Caitlin loves to cook, and two of her favorite OBTC spices are frequently used in her kitchen! She uses Dana's All Purpose on everything. She literally said, "I put that sh*t on everything." Caitlin also is a huge fan of our Salmon Rub, that she generously uses on baked Alaskan salmon, other seafood and vegetables for lean and healthy dinners. 
Sea salt, black pepper, cayenne, garlic, New Mexican chile.
Brown sugar, smoked paprika, dill weed, garlic oil, black pepper, lemon oil, sea salt, celery, dextrose and onion.
OTHER TEAS CAITLIN RECOMMENDS: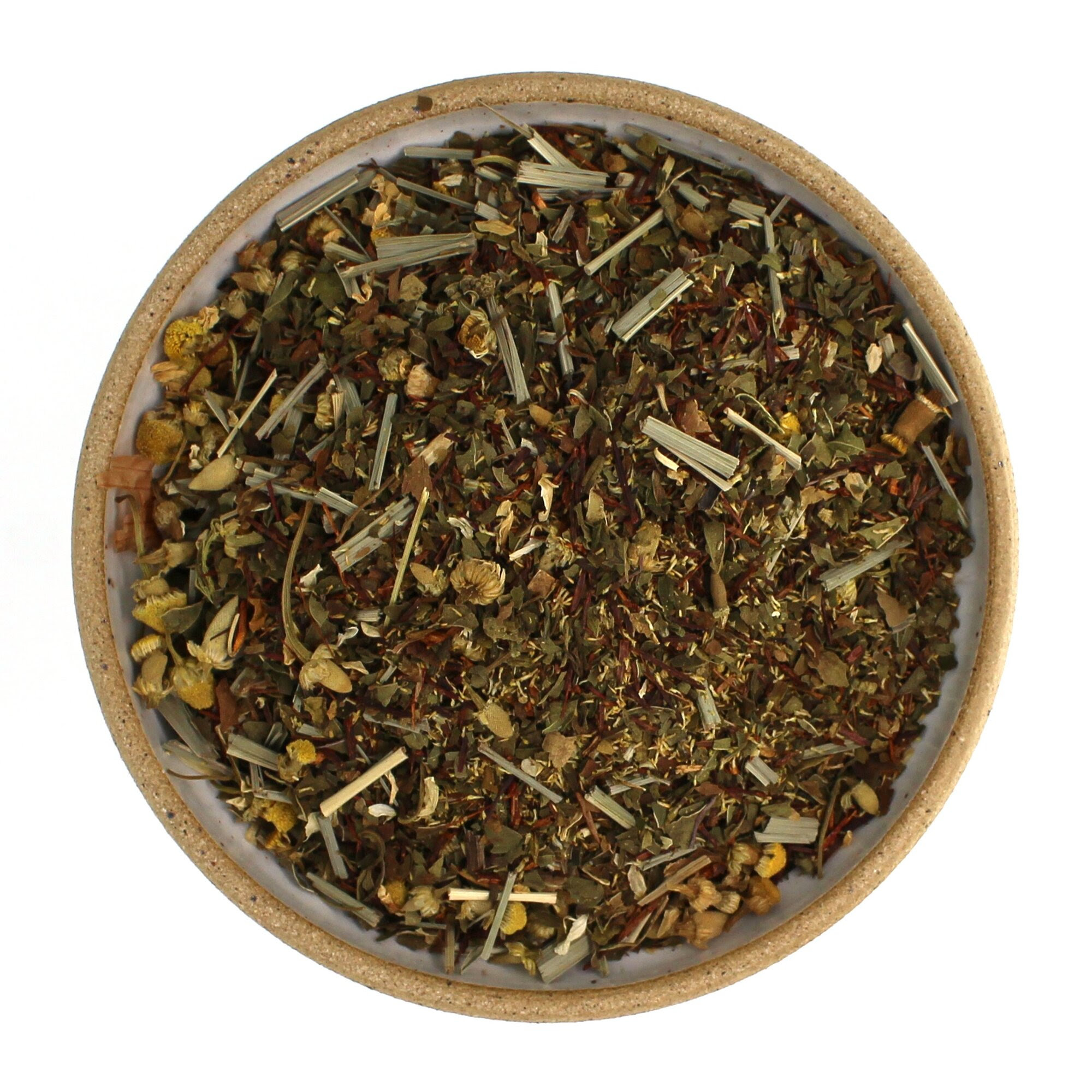 Mocha Maté & Coconut Crème Pu Erh