BERRY CUTE MIMOSAS
Celebrate Galentine's Day with a tea cocktail and these fun activities.
🍓 🫐 🍓 🫐
This month we are celebrating all things LOVE and relationship building! Loving yourself, loving your partner, and loving your GAL PALS! Galentine's Day simply celebrates the love that exists among girlfriends! Check out our BERRY CUTE cocktail recipe to make for your Galentine's brunch, along with a few ideas and activities to get your Galentine's party started.
This tea cocktail recipe is a crowd pleaser because it is perfectly fruity, zesty, and sweet! Made with our herbal Berry tea, flavors of blueberries, strawberries, and hibiscus create a delectable fruit medley taste. Sweetened with a tad of our Orange Blossom honey and a few drops of our Happiness Tincture, this mimosa inspired tea cocktail will have every one of your gal pals asking for seconds.
"You are the most beautiful, glowing, sun-goddess ever." — Leslie Knope
All The Tools You Need To Get Started:
INGREDIENTS
INSTRUCTIONS
1. Boil your cup of water, then use your Stainless Steel Infuser to add 2 tsp. of Berry Tea. Pour water over infuser and let steep for 7 minutes. If you are making a larger batch of cocktails, brew your tea in a Flash Chill Iced Tea Pitcher with appropriate tea measurements.
2. Add your Orange Blossom Honey while the tea is still warm and stir until dissolved. 
3. Cool in fridge for a few hours or overnight.
4. Pour your tea into a champagne flute, then top with your favorite sparkling wine, orange juice, and a few drops of Happiness Tincture. In a pinch, any sparkling wine will do, but we especially love the selection from our friends at Noisy Water Winery. 
5. Garnish with an orange slice.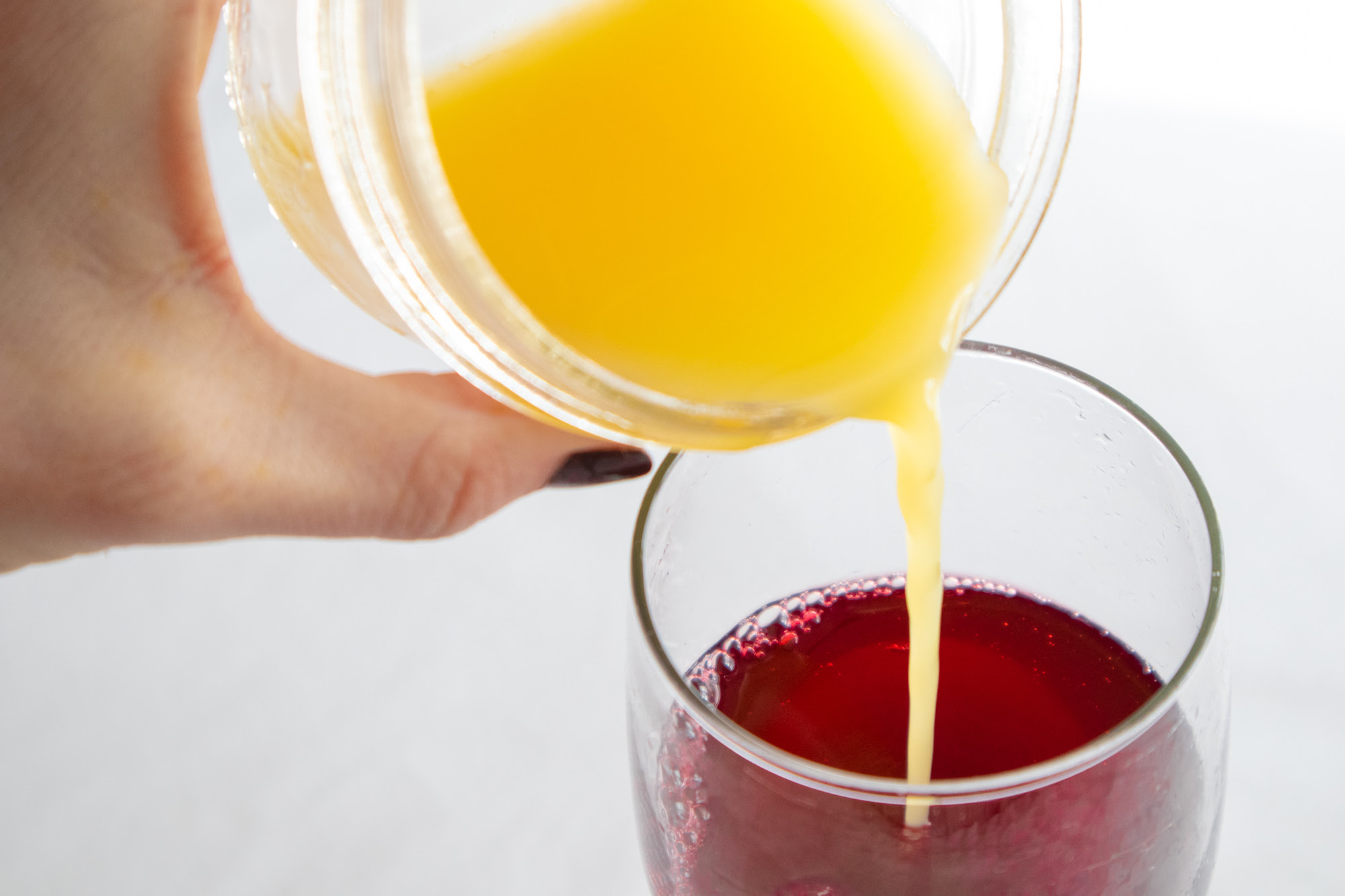 Galentine's Day Tips and Tricks
Rom-Com Movie Night. Gather your girls together for a night of binge-watching your favorite romantic movies.
Set up your own photo booth with a V-Day-themed backdrop for you and your girlfriends to capture the celebration.

 

Do a paint and sip night with tea or your fave cocktail, some paint brushes, and an image to replicate! You can do this virtually!

Plan a Secret Cupid gift exchange (it's like Secret Santa). Everyone picks a name out of a hat and shows up on Galentine's Day with a gift.

Get crafty: set up a card making station where everyone can make Valentine's Day cards.
#Insquadwetrust
CHECK OUT MORE FRUITY TEA BLENDS TO ADD TO YOUR MIMOSAS: