american wildflower
+ methods for the best brew.
OBTC'S very own Liberty Tea
It's always fitting to revisit the tea in the Boston harbor situation this time of year, so we thought we would tell you a really cool story about some of the baddest b*tches from 1776. Basically, these ladies single-handedly cut off heavily taxed supplies from the British, which made British controlled companies suffer serious debt. They realized they could make their their own supplies, including their own tea, which became known as Liberty Tea.
The Daughters of Liberty foraged in their own gardens and orchards for fruits and herbs to be used in a "colonial style" tea. The caffeine-free herbal tea consisted of peppermint leaf, rosehips, spearmint leaf, organic lemongrass, lemon balm, and raspberry leaf. And to this day, we still drink this tea and we carry a tea blend inspired by it called American Wildflower. ⬇
Did you know?
Chamomile, one of the main ingredients in this tea, is widely known to help with sleeping. But did you also know that it may protect against diarrhea, stomach ulcers, nausea and gas? This is due to its anti-inflammatory effects.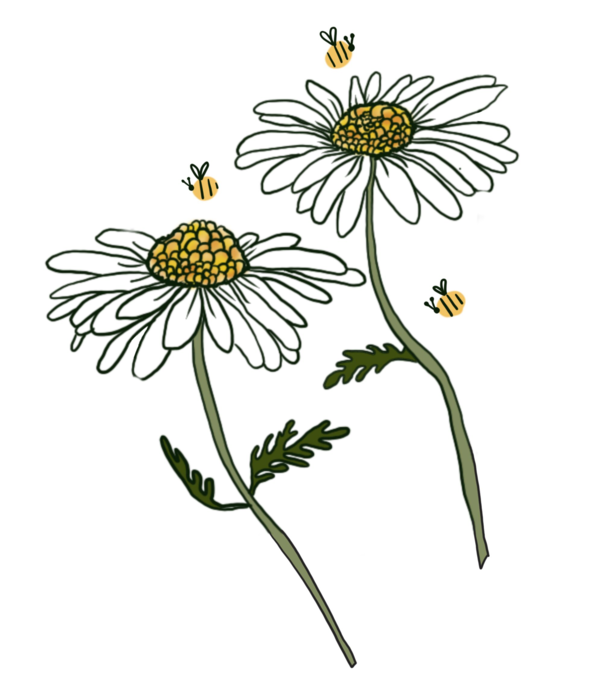 This herbal blend is refreshing and comforting, made with mint, lemongrass, rooibos, and chamomile. Drink during the day to soothe the body and mind or before bed to promote restful sleep.
Add 1-2 teaspoons in 8 oz of hot water for 5-10 minutes.
More pepperminty fresh blends:
Jasmine White Monkey & Peppermint
Lavenderberry White & Peppermint