AUGUST 2022
Happy August friends! I hope you had a great July! Summer break is winding down for many, and it's time to get back into the routine of school. As a parent, I personally am excited about getting back into that routine. ;) We have some great products of the month to help get you back into your routine (or to keep you going in your routine). Check them out below! 👇
Tea of the Month:
Peppermint & Lemongrass
PEPPERMINT & LEMONGRASS is simply blended with dried peppermint leaves and dried lemongrass.
This refreshing blend is one of our all time favorites! Peppermint and Lemongrass is a great part of a bedtime routine because it naturally freshens breath, soothes many physical ailments, and calms the mind. This blend is lovely served iced or hot, and unsweetened!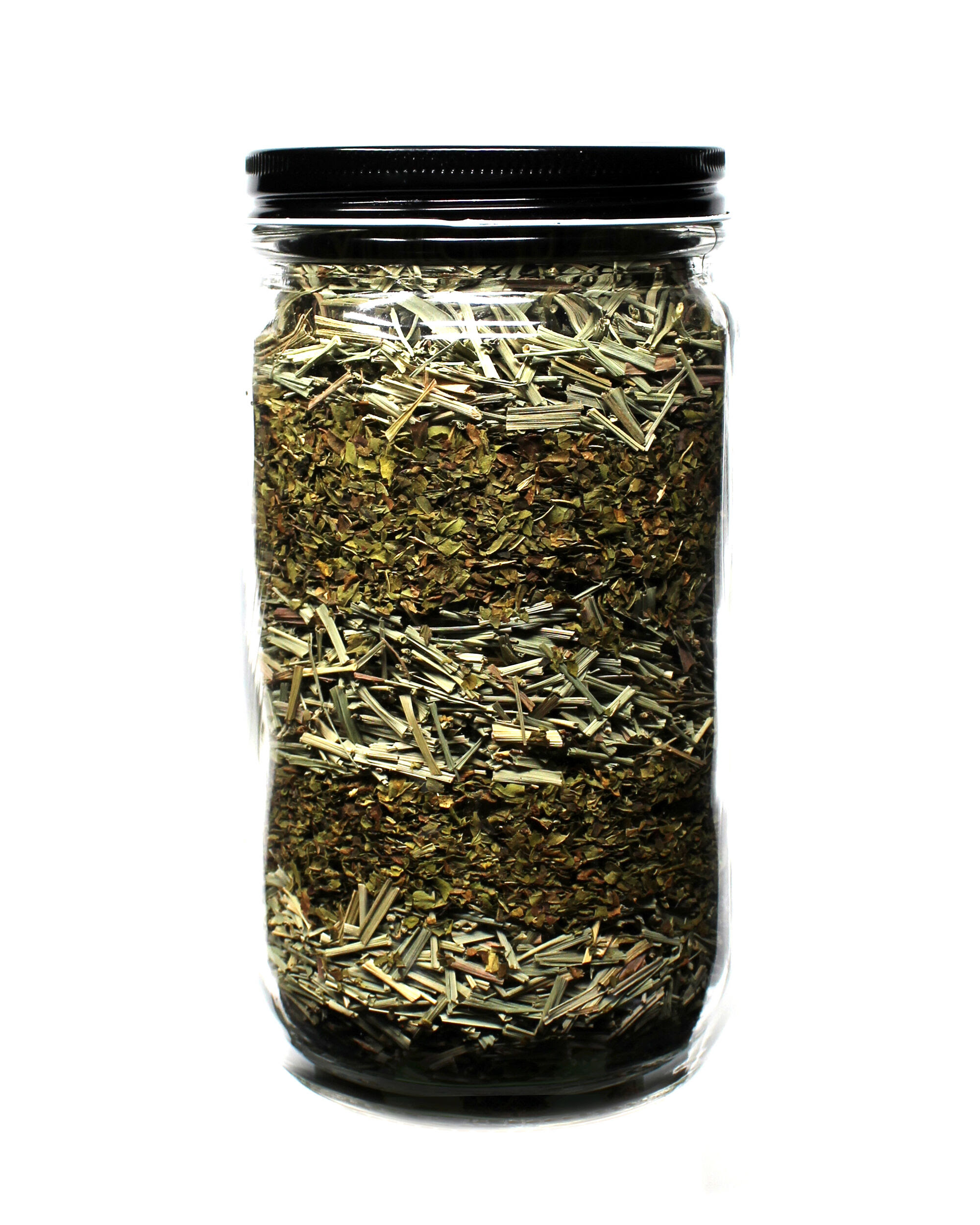 Spice of the Month:
Hatch Red Chile Powder
Our HATCH RED CHILE POWDER adds smoky New Mexican Red Chile flavor to any dish. We like to use it to season soups, stews, meats, enchilada sauce, scrambled eggs, potato dishes, and Mexican food.
This month, we featured Hatch Red Chile Powder in a recipe for a Hatch Red Chile Sauce!
Check out the recipe below! 👇
Essential Oil Blend of the Month:
Spa Day Essential Oil Blend
As the summer season approaches an end, and as the lush greenery reaches its prime, we are greeted with a last hoorah of summertime aromas. If you are met with a full schedule and a lot on your plate this month, take time for yourself to recenter and refocus. After all, a rested and recharged person is a happy, healthy and productive one! This essential oil combination helps you find your zen and pairs well with a yoga or meditation practice. The three oils work together to encourage a sense of peace and balance. We like to use 2 parts SWEET ORANGE ESSENTIAL OIL, 1 part LAVENDER ESSENTIAL OIL, and 1 part CLARY SAGE ESSENTIAL OIL.
These three oils can be used together or separately, but for the month of August, when you buy all three together, you get 10% off!  Be sure to look out for our DIY email later this month with these three oils.
Click the link below for some tips and tricks you can do with this blend to up your relaxation game!
I hope you all have a great August, getting back into your school routines, maintaining your current routines, or enjoying some final summer trips! We hope you see you soon to try out some of these products of the month.
🌱 Maggie & the OBTC TEA(m)