LAST DAY FOR
APRIL DISCOUNTS!
Save on teas, spices and essential oils for April!
April is coming to an end, and we are feeling energized and inspired for the warmer months ahead where opportunity awaits! Our theme throughout our stores this month has been about giving back to the Earth, as she gives so much to us. We are focusing on leading an eco-conscious life by using sustainable products and connecting with Mother Nature through our minds and bodies. 
That's why we want to supply you with all the tools that set you up to be your best self. Our spice, tea, and essential oil blend of the month are inspired by the beautiful growing season of Spring. You can find hints of fresh garden herb, cooling fresh rain and light notes of floral sweetness in these earth centered products that clear your mind and ground your soul. 🌤 
 Check out our products of the month below!
 ⇣⇣⇣
Today is the last day to get 10% off our April products of the month!
Herb of the Month
Lavender Flowers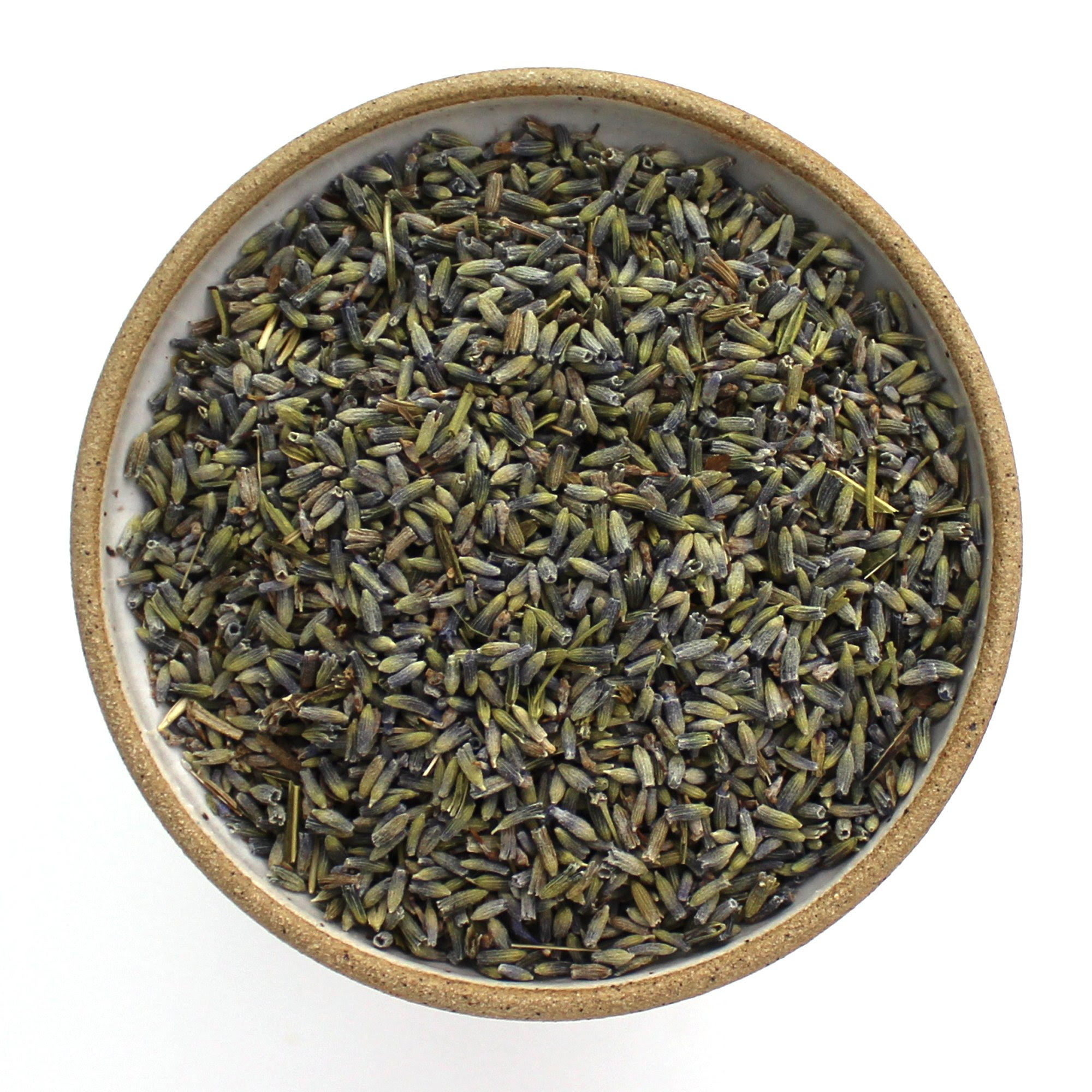 This month we are relishing in the beautiful warm weather and enjoying watching the spring life settle in. We are shining the spotlight on lavender this month because it is refreshing, lively, and reminds us of a blooming herb garden. Add to recipes or teas.
Tea of the Month: Berry Chamomile
vibrant berry ∙ earthy undertones ∙ subtle apple sweetness
INGREDIENTS:
Berry: hibiscus, rose hips, blueberries, strawberries, and natural flavors
Chamomile: dried chamomile flowers
TASTING NOTES:
vibrant ∙ fruit-forward ∙ earthy undertones ∙ subtle apple sweetness 
BREW TIPS:
This caffeine free blend is lovely served hot or iced, with a spoonful of honey and a dash of Mexican Vanilla Extract!
The Berry tea has vibrant, tart, and fruity flavors that are refreshing and naturally sweet, while the Chamomile tea adds an element of honey and soft floral flavors. This is one of our most popular kid-friendly blends, as it is bright and easy to love. It is excellent to enjoy from the porch on warm afternoons or during a day working in the garden.
This blend is packed full of antioxidants and works to boost your immune system, which will help you fight off pollen allergies and stay healthy this Spring!
Essential Oils Of The Month
peppermint ∙ lemongrass ∙ eucalyptus
The Spring Rain Blend
Our essential oil blend this month is simply invigorating and captures the fresh and earthy aroma of rain- a perfect blend for the early spring. This blend is intended to be grounding and healing, as it provides a burst of calming, yet refreshing energy to any room and is an instant mood booster and brain-defogger.
Spring Rain Essential Oil Blend
These three oils work together to inspire feelings of stress relief and cleanliness and can be used together or separately. 
When blending this combination we recommend using 2 parts Peppermint, 2 parts Lemongrass, and 2 parts Eucalyptus.