NOVEMBER INTENTIONS:
LIVING WITH MORE GRATITUDE + NOTICING THE GOOD.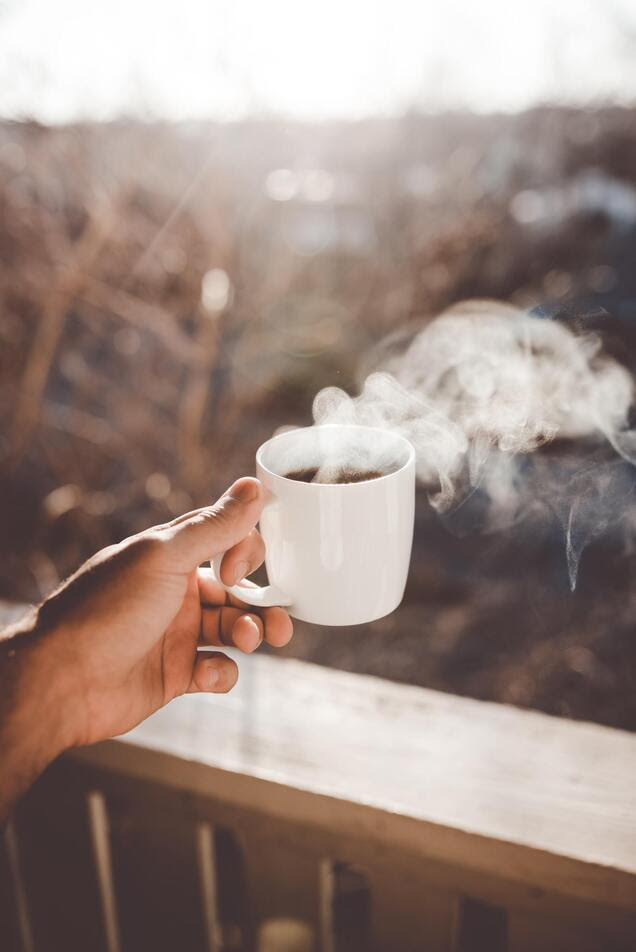 Happy November, tea lovers! The holiday season is right around the corner and there is so much to be thankful for. Practicing gratitude is our focus this month and we have tips for helping you focus more of your energy on the GOOD - and there's a lot of good in this world.
Practicing gratitude can boost your relationships with others, but it's also one of the best things you can do for your own mental health. When you intentionally live a life with gratitude, it helps you notice the small wins and highlights in your life. Simple moments of joy and celebration can come from someone holding the door for you, the growth of a new leaf on your houseplant, waking up before your alarm goes off to see a beautiful sunrise, or enjoying the aroma of a new book!
Snuggle up, make a hot cup of your favorite tea and check out our tips to living with more gratitude this November.
⬇︎⬇︎⬇︎
✏️ WRITE ABOUT IT ✏️
Pick out a journal and dedicate it to writing about what you are grateful for. Here's some pointers:
Go for depth over a list of things you are grateful for. Elaborating in detail about a particular person or thing for which you're grateful carries more benefits than a superficial list of many things.
Bad things happen, and that's okay. Without rain there are no flowers after all! Consider what your life would be like without certain people or things, rather than just tallying up all the good stuff. Be grateful for the negative outcomes you avoided, escaped, prevented, or turned into something positive.
Make a promise to write regularly. If you write every day or once a week, commit to a regular time to journal, and honor that commitment.
🗣 EXPRESS YOUR APPRECIATION  🗣
Expressing gratitude is more than just manners, courtesy, or being polite. It's about showing your heartfelt appreciation!
Express gratitude by doing a kindness. Gratitude might inspire you to lend a helping hand, or do something thoughtful for someone else. Or you might see a situation when you can "pay it forward."
Elaborate on "thank you." Saying thank you to someone goes a long way already, but take it a step further and explain why you feel grateful or how the person you are thanking helped you.
Tell people you love them and how much you appreciate them. Sometimes we get so wrapped up in our own minds that we forget to acknowledge those around us who add so much value to our lives.
BE PROACTIVE
Small things may seem like they don't matter so much or don't have a big impact, but in all actuality the small things are really big things. Each of these small moments strings together to create a web of well-being that, over time, strengthens your ability to notice the good and be mindful. Instead of overlooking or not paying much thought to the small things, go out of our way to do them for yourself and for others:
Don't gossip or speak badly about anyone.
Avoid negative media and movies with destructive content.
Buy flowers or a plant for your mom or loved one - just because.
Call your friends and family more often.
Remember to compliment those around you when they stand out from the crowd in a positive way.
Send love to the challenging people in your life and avoid dwelling on negative situations.
Indulge in the sunshine on your face, the aroma of a freshly cooked meal, and the laughter of a loved one.
Here is our challenge.
Each November we do a gratitude challenge here at OBTC.
The challenge is simple:
 Avoid negative speech and complaints for the month of November.
Speaking negatively and even venting can reinforce negative thought patterns and spread more negative energy into the world. It can affect the mood and outlook of others, and it can put you in a loop of negative reinforcement. When something negative pops into your mind this November, gently dismiss it, and work on adjusting your approach. Having an issue: face it head on with kindness, but don't complain!
That's it! 🤓
We hope you spend November practicing gratitude and mindfulness, and that you feel happier and healthier by November 30th.
Keep up with the challenge and tag us along your journey on Facebook or Instagram.
⬇︎⬇︎⬇︎
Happy tea time friends!
offer small gifts as a token of appreciation
⬇︎⬇︎⬇︎
Wild BeauTEA T-Shirt
Jade Cactus Cuppa Colorful Mug