lavenderose chamomint tea cocktail
🌷 🐝 🌼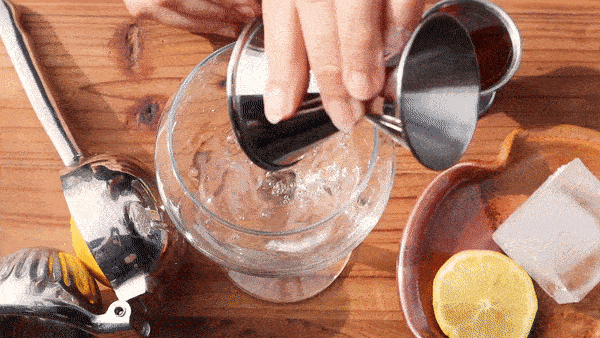 it's the bee's knees
As the spring season welcomes back all our favorite pollinators, we had to make a tea cocktail inspired by our favorite pollinator of them all - the bees! (And specifically, their knees. 
🐝
) This cocktail is made with our herbal 
Lavenderose Chamomint
 tea that has all the best floral notes with a subtle hint of mint! Sweetened with 
Wildflower
 honey and zested up with some lemon, this tea cocktail is stinkin' adorable and delicious.
HERE'S WHAT YOU NEED FROM US:
INGREDIENTS:
(makes 1 serving)
For simple syrup:
For mocktail:
1.5 ounces of gin

1 ounce of infused simple syrup

big squeeze of lemon

ice

lemon wheel and lavender buds
Instructions:
To make the simple syrup, add 

Lavenderose Chamomint

 to an infuser and steep in hot water for at least 10 minutes. (The longer the better!) Remove infuser and add 

Wildflower

 honey. 

Stir

 until combined and place in fridge to cool.

Combine Lavenderose Chamomint simple syrup, gin, and fresh squeezed lemon juice in your glass. Add ice and stir. Garnish with a lemon wheel and lavender buds.
more lavender teas for you to try:
Lavenderberry White
Lavender Crème Brûlée
Enchanted Lavender Earl Grey