green tea lemonade
🍋 🌱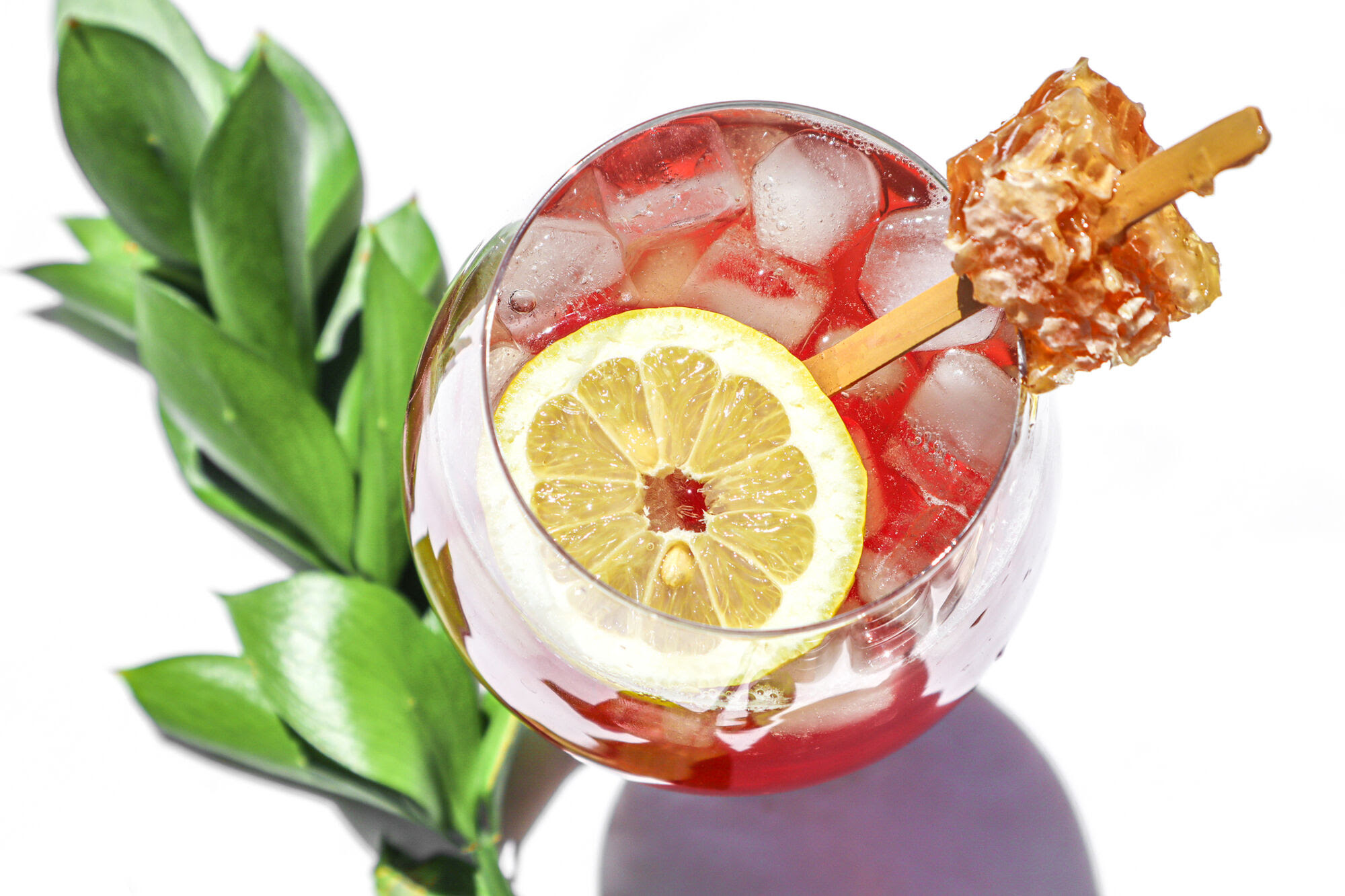 zesty lemon & sweet blueberry
This green tea lemonade is the perfect quencher for the warm weather and is great to make in large batches for parties and gatherings! It has notes of earthy 
Sencha
 green tea, light floral and lemon notes from our 
Lavender Sage Lemonade
, and best of all, it is sweetened up with a 
Blueberry
 tea simple syrup. It is poured over lots of ice and garnished with a chewy chunk of honeycomb.
HERE'S WHAT YOU NEED FROM US:
INGREDIENTS:
(makes 1 drink)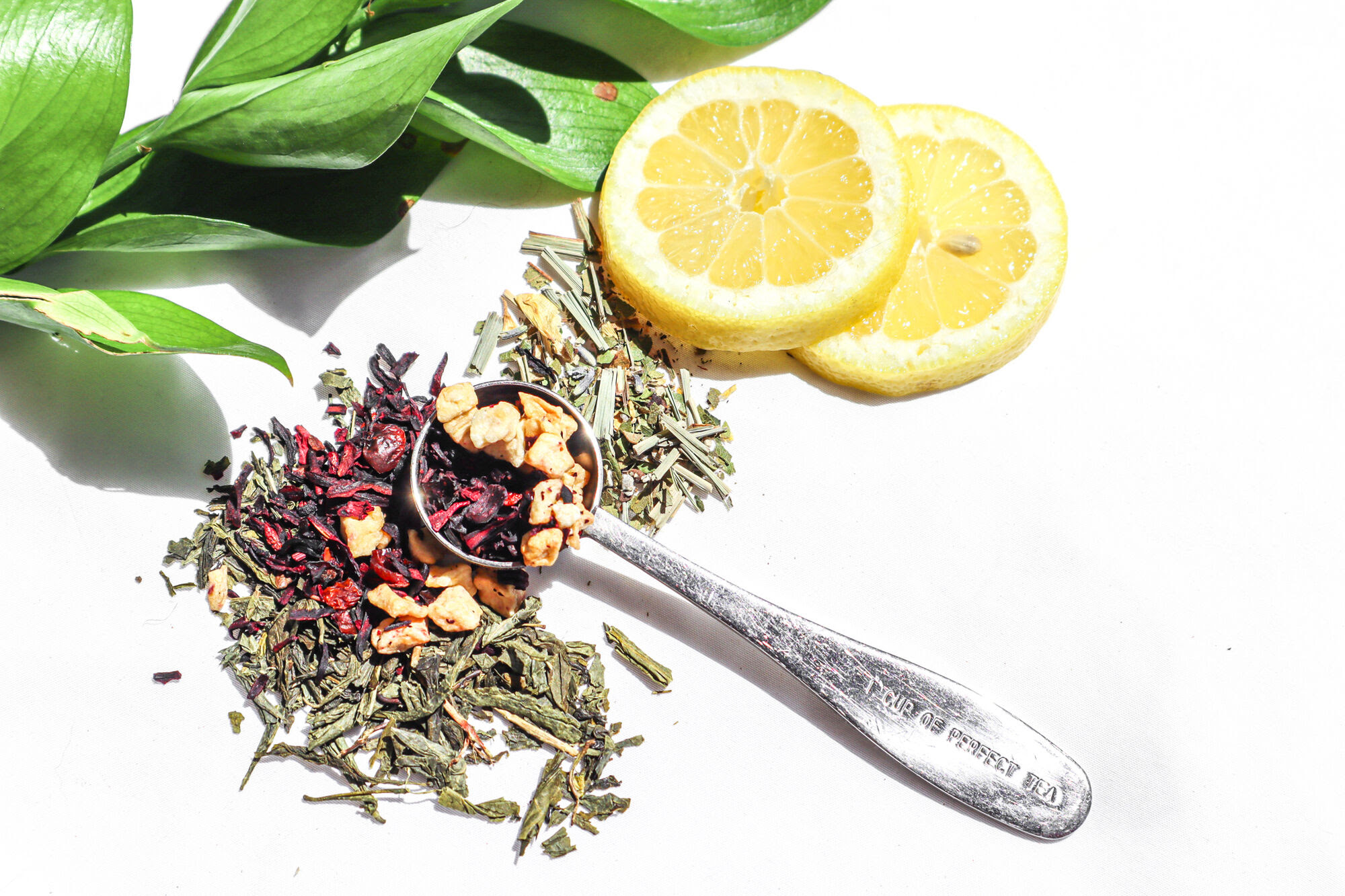 Instructions:
Add 

Lavender Sage Lemonade

 and 

Sencha

 tea to an infuser and steep in hot water for about 10 minutes. While you are waiting, make a simple syrup! Add 

Blueberry

 tea to another infuser as well as 

Orange Blossom

 honey

 

and pour hot water over. Let steep for at least 10 minutes. (Overnight is even better!) Set both in fridge to cool.

Once chilled, pour the tea over ice and top with the Blueberry syrup. (You might have extra syrup.)

Add a fresh squeeze of lemon juice on top and garnish with a chunk of honeycomb!
citrus blends for the season: