End of Summer Herbs
3 ways to use them so they don't go to waste
🌿 🍵
Now that summer is coming to an end, you might be looking for creative ways to put your garden herbs to use. Being creative with natural ingredients is kind of our thing. Get the most out of your herbs and check out these simple ways to use them.
PSST: these easy DIYS make great little gifts.
⬇
Make infused olive oil.
Simply add oil and basil. thyme, rosemary, or whatever you herbs you have to a swing top bottle. Let steep in the pantry for 1 month to get the best flavor.
Make a salt scrub.
Herbs have tons of health benefits and they smell wonderful! Dry herbs like lavender, rosemary and sage to incorporate into a salt scrub. Just combine one cup of sea salt with a few tablespoons of dried herbs, a half cup of coconut or olive oil and a spoonful of raw honey.
Make your own tisane.
Harvest your herbs to make herbal tea. We especially love using basil and mint to make a refreshing wellness boosting herb tea. Make sure to use boiling water and steep for at least 10 minutes. Hang herbs to dry and then store in a dry and dark place for up to 1 year!
These also make great ready to go gifts... and they're on sale!
⬇︎⬇︎⬇︎
Curious Catnip Tiny Terracotta Kit
Live Well Lavender Tiny Terracotta Kit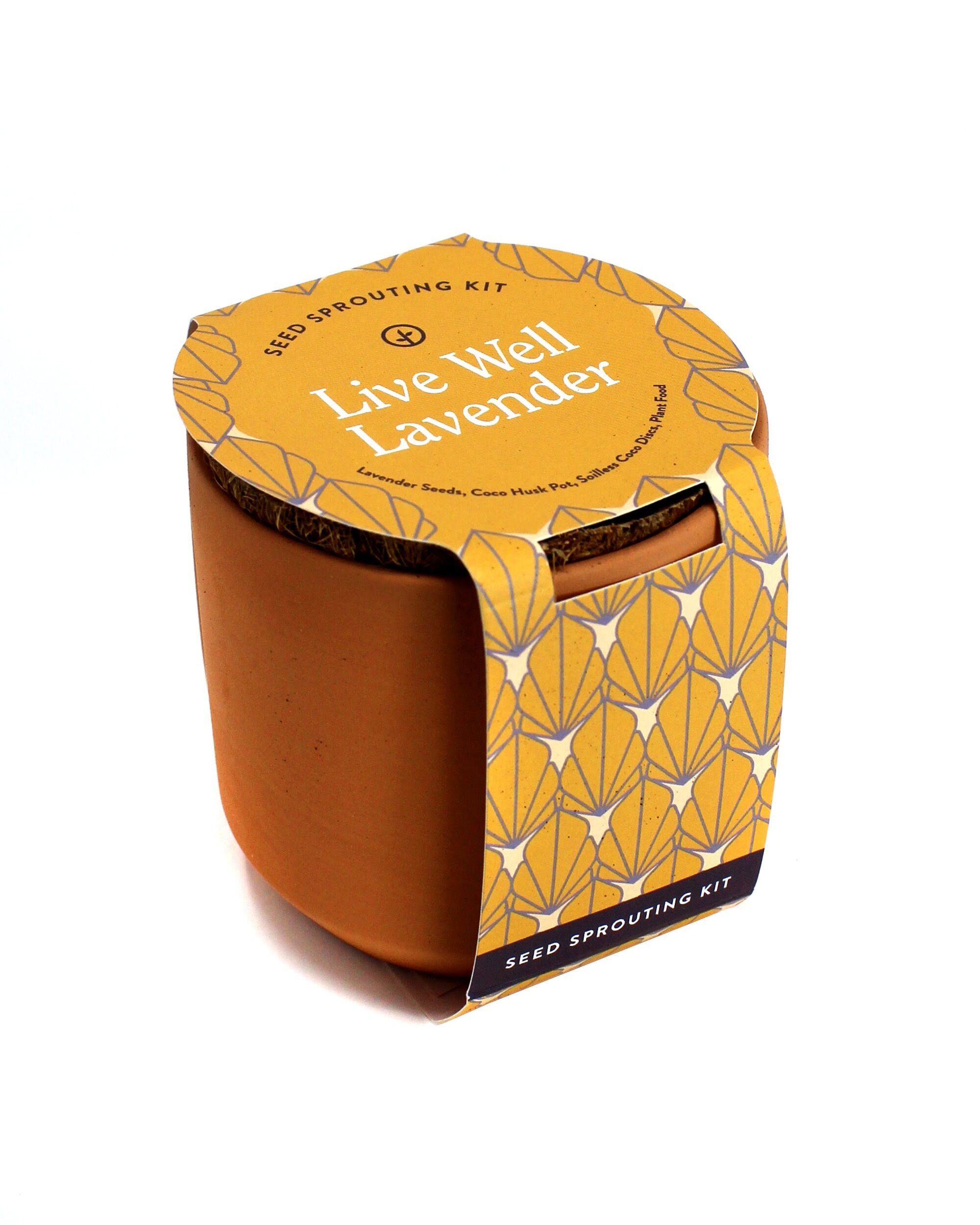 Thank You Daisies Tiny Terracotta Kit