SHINING THE SPOTLIGHT
⭐ ⭐ ⭐️
Hannah's Favorites + Tips and Tricks
This month we are shining the spotlight on one of our Flagstaff tea slingers, Hannah. For those of you who haven't visited, the Flagstaff store is tiny - just around 300 square feet! However small, this little tea shop instantly welcomes you in with bright energy provided by the sweet-natured and knowledgeable Flagstaff team, who Hannah has grown to call her family. One of Hannah's favorite work tasks is getting to meet people from all around the world, and sharing the various health benefits that loose leaf tea offers. She loves hearing about each guest's favorite flavors, hobbies, and routines, so she can send them home with teas best suited for their lifestyle and preferences.
Check out Hannah's favorite tea.
⬇︎⬇︎⬇︎
Or as Hannah likes to call it, Hannah Banana Bread 😎. This blend is made with pu erh tea, rooibos, banana chips, Durango Coffee Co. ground and whole bean coffee, marigold flowers, and cinnamon chips! 
Hannah drinks this tea in the mornings because pu erh leaves are delicious, and help support digestive health. Plus - who doesn't want dessert for breakfast??
Make this tea the way Hannah does!
⬇︎⬇︎⬇︎
Hannah recommends serving this blend hot, with a splash of oat milk and a dollop of Flagstaff Wildflower honey, which is only sold at the Flagstaff location. While waiting on the blend to brew, she also recommends throwing on some funky tunes and having a dance party in the kitchen 🕺.
Love to get your chef hat on? Here are Hannah's favorite spices and how she uses them.
⬇︎⬇︎⬇︎
Made with dried Italian black truffles and sea salt.
"Put on all veggies, pizza, and pasta!"
Made with sea salt, black pepper, cayenne, garlic and New Mexican chile.
"Pairs great with all foods under the sun."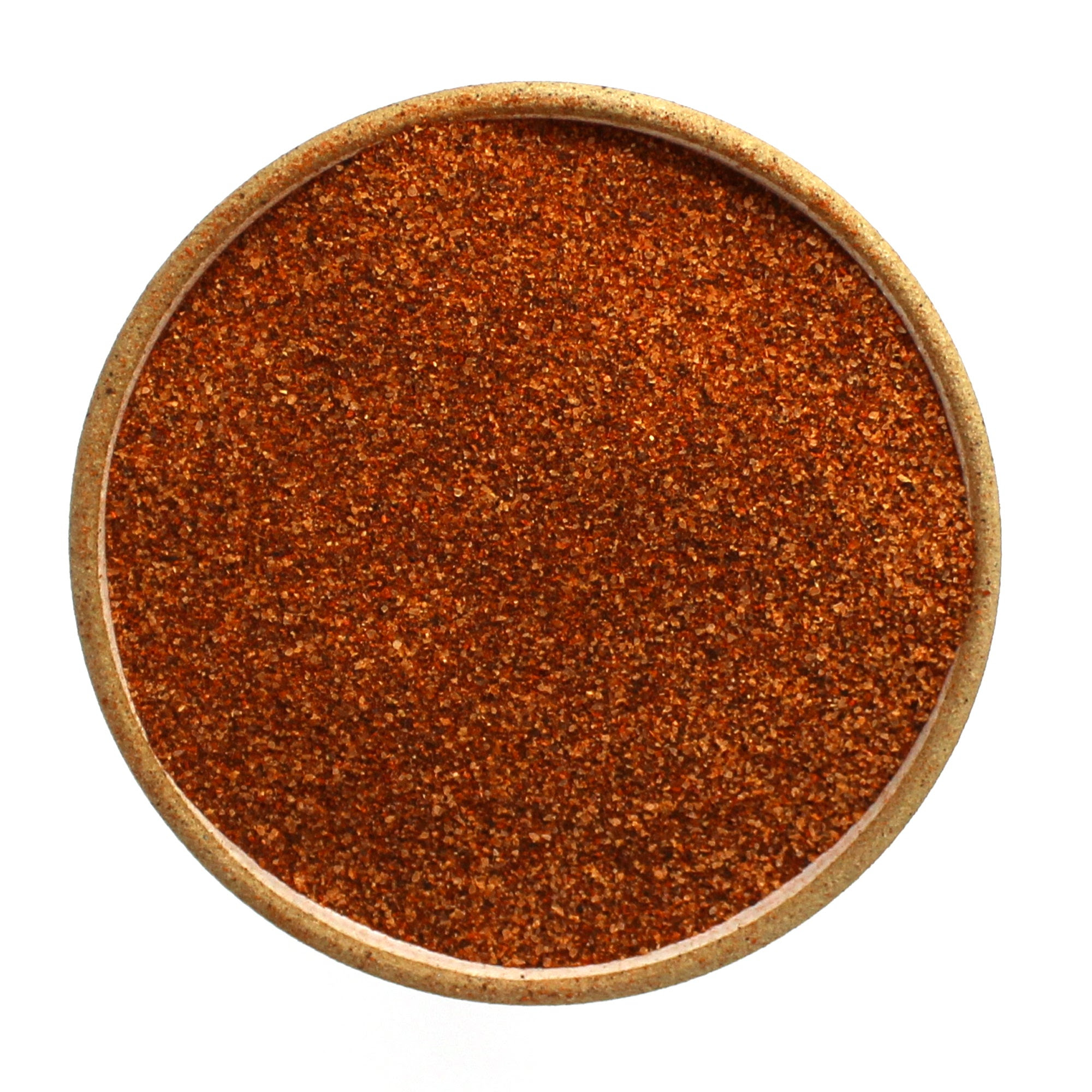 Made with carrots, onion, tomato, spinach, celery, bell peppers, turmeric, garlic, sea salt and parsley.
"Stir fry's best friend."
Self-Care Inspo
⬇︎⬇︎⬇︎
We asked Hannah what her favorite way to practice self-care is and this is what she said:
"Vinyasa flows! I love creating my own flows paired with a Beyoncé-inspired playlist so I can flow and dance with my friends. Queen sh*t only is how I like to describe this vibe."
3 OTHER TEAS HANNAH RECOMMENDS:
Hannah's Charitable Passion
⬇︎⬇︎⬇︎
Hannah is passionate about taking care of Mother Nature and would like to give a shout-out to the Environmental Defense Fund.
Give the Environmental Defense Fund a follow and like on their Instagram, or donate if you can.
Happy tea time friends!