butterfly garden lemonade
a color changing delight
🍋 🦋 💜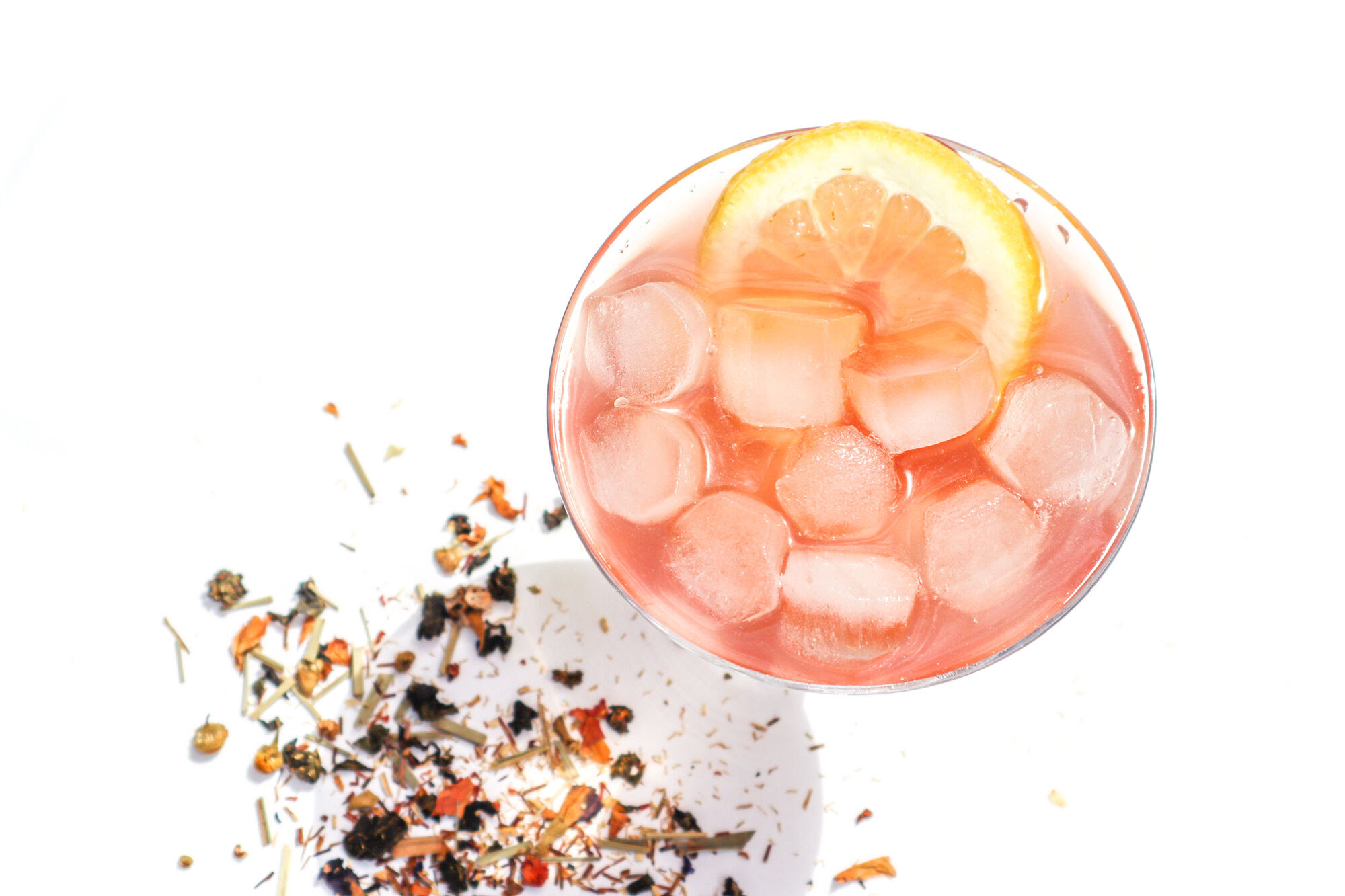 made with our most magical tea
This tea lemonade is made with our tea of the month, 
Butterfly Garden
, which has notes of rose, lemon and strawberry. This tea is extra special because it is also a visual delight. Once citrus is added to it. it changes colors from blue to pink! This tea lemonade recipe is simple, sweet and easily enjoyed during these hot summer months.
HERE'S WHAT YOU NEED FROM US:
This blend has a delightfully citrus and floral flavor! Ingredients include light oolong tea, green rooibos, dried chamomile flowers, rose petals, lemongrass, color-changing butterfly pea flower, strawberries and natural flavors.
This raw and unfiltered honey is silky, slightly fruity tasting and very vibrant!
INGREDIENTS: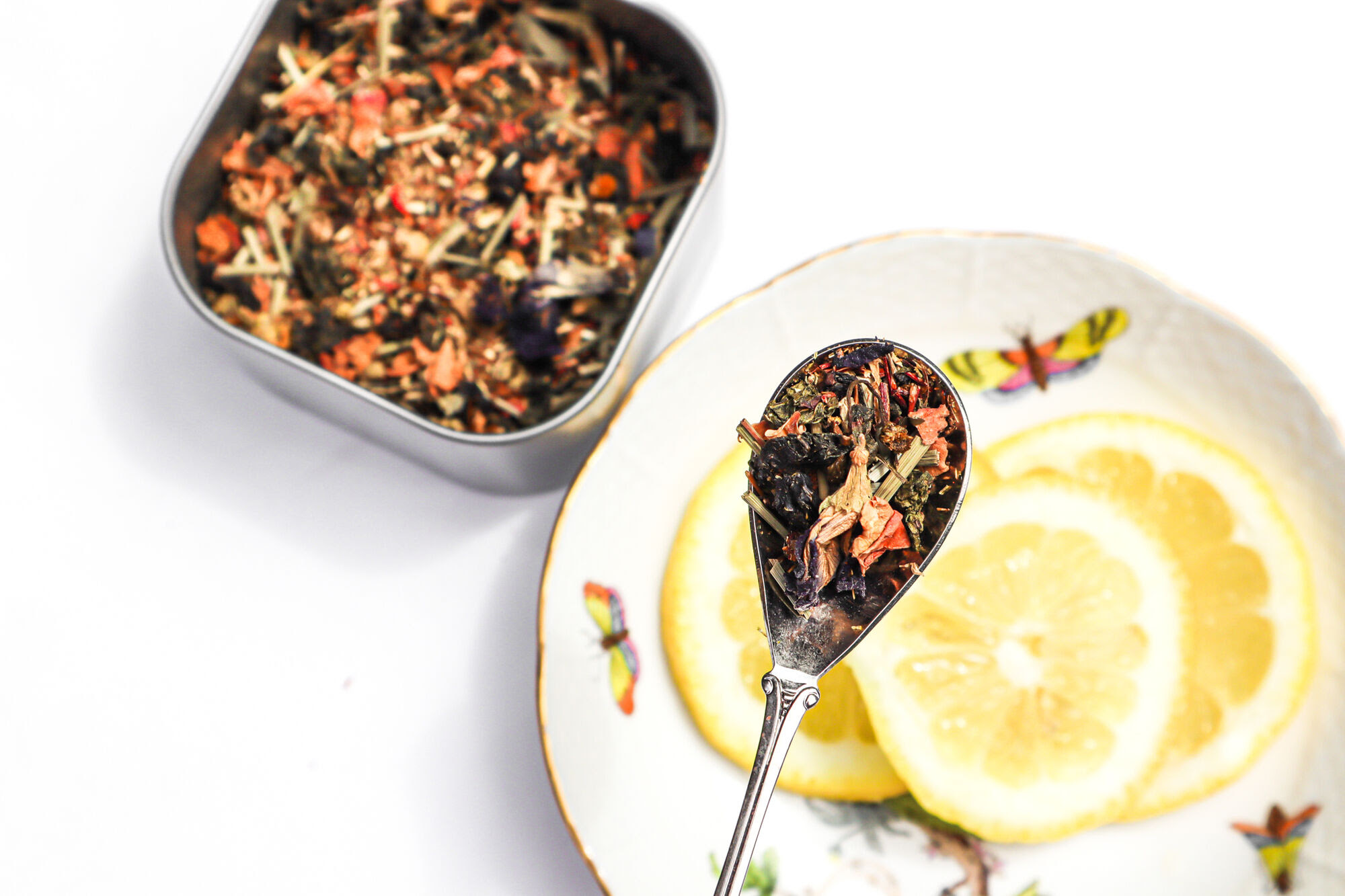 Instructions:
Add 

Butterfly Garden

 tea to an infuser and steep in hot water for 7 minutes. Chill in the fridge when done 

steeping.

While your tea is steeping, make your lemonade! Roll your lemons on the counter with your palm to soften and 

squeeze

 the juice into a cup.

Add 

Orange Blossom Honey

 to the lemon juice and stir until incorporated.

Set the made tea and the lemon juice in the fridge to chill.

Once chilled, pour the made tea over ice and add the lemon juice. This is when it 

changes

 colors!

Garnish with a lemon wedge.
more lemon loving teas: