It is cold & flu season! Need an herbal remedy?
For thousands of years, herbs, roots and teas have been used to soothe a variety of ailments. Now that cold and flu season is here, it is an excellent time to protect and aid your body with nature's medicine.
Check out these wellness boosters.
⬇︎
This tea is an awesome bedtime wellness booster. With peppermint, chamomile, lemongrass and vanilla rooibos, this blend is anti-inflammatory, soothing for congestion and headaches, and comforting to an upset stomach.
This tea is great to drink to protect your immune system. It is made with vibrant citrus ingredients like blood orange, hibiscus and rose hips, which give your body a big dose of Vitamin C.
Drink this tea when you are having any sort of stomach troubles or nausea. Ginger is a warming herb that contains gingerol, a substance with powerful anti-inflammatory and antioxidant properties.
The main ingredient in this tea, turmeric, is a natural medicinal powerhouse. Drink this to soothe aches and pains, to clear your mind and to increase wellness and support longevity.
This blend is made from a combination of herbs that help to soothe a sore throat and boost immunity. It coats your throat like a cough drop would, providing immediate relief. *Definitely enjoy with honey!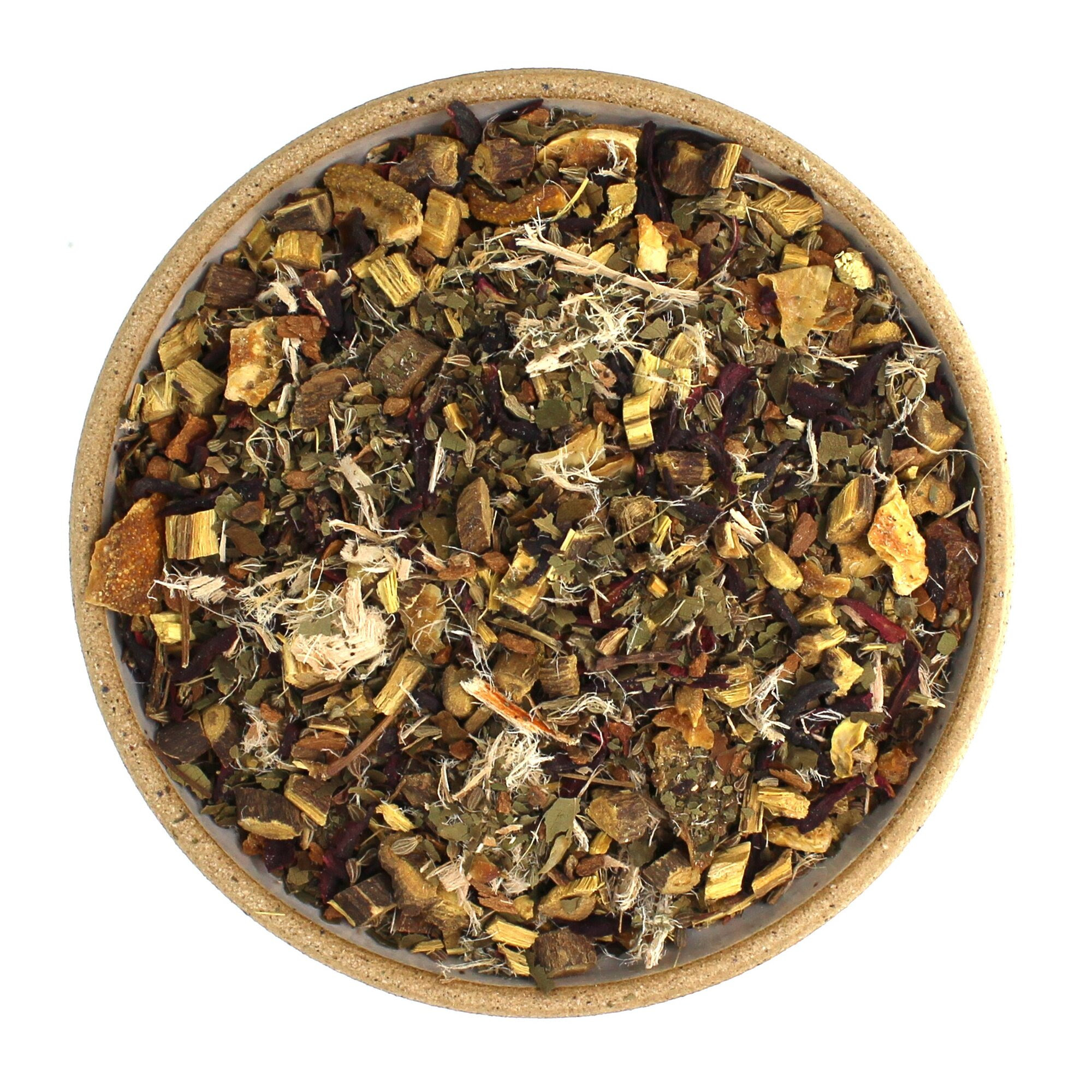 Drink this blend when you need a good long nights sleep or when you feel anxious. This tea's secret ingredient, valerian root (aka nature's sedative), is believed to help us feel sleepy and calm.
Brew better.
⬇︎
Black Malaysian Black Cast Iron Teapot
Turquoise Manaus Cast Iron Teapot