sticky oven baked ribs
made with our spice of the month
🍖 💖 🧑🏽‍🍳
Cocoa Espresso Rub has a rich coffee and chile flavor with a subtle smokiness and is perfect to use as a rub on meats. You might be thinking chocolate, coffee, and meat? Believe us, it's SO good. The coffee acts as a natural meat tenderizer and the rub itself creates an incredible crust that sears beautifully!
We used this rub to season some oven baked sticky ribs that are just MUAH 🤌🏼 [chef's kiss]
Made with Coffee, cocoa powder, brown sugar, onion powder, garlic powder, black pepper, and Hatch New Mexico Red Chile powder.
INGREDIENTS:
(makes 4 servings)
4 pounds of baby back pork ribs

10 tsp. (or more to taste) 

Cocoa Espresso Rub

2 Tbsp. olive oil

2-3 cups of your favorite BBQ sauce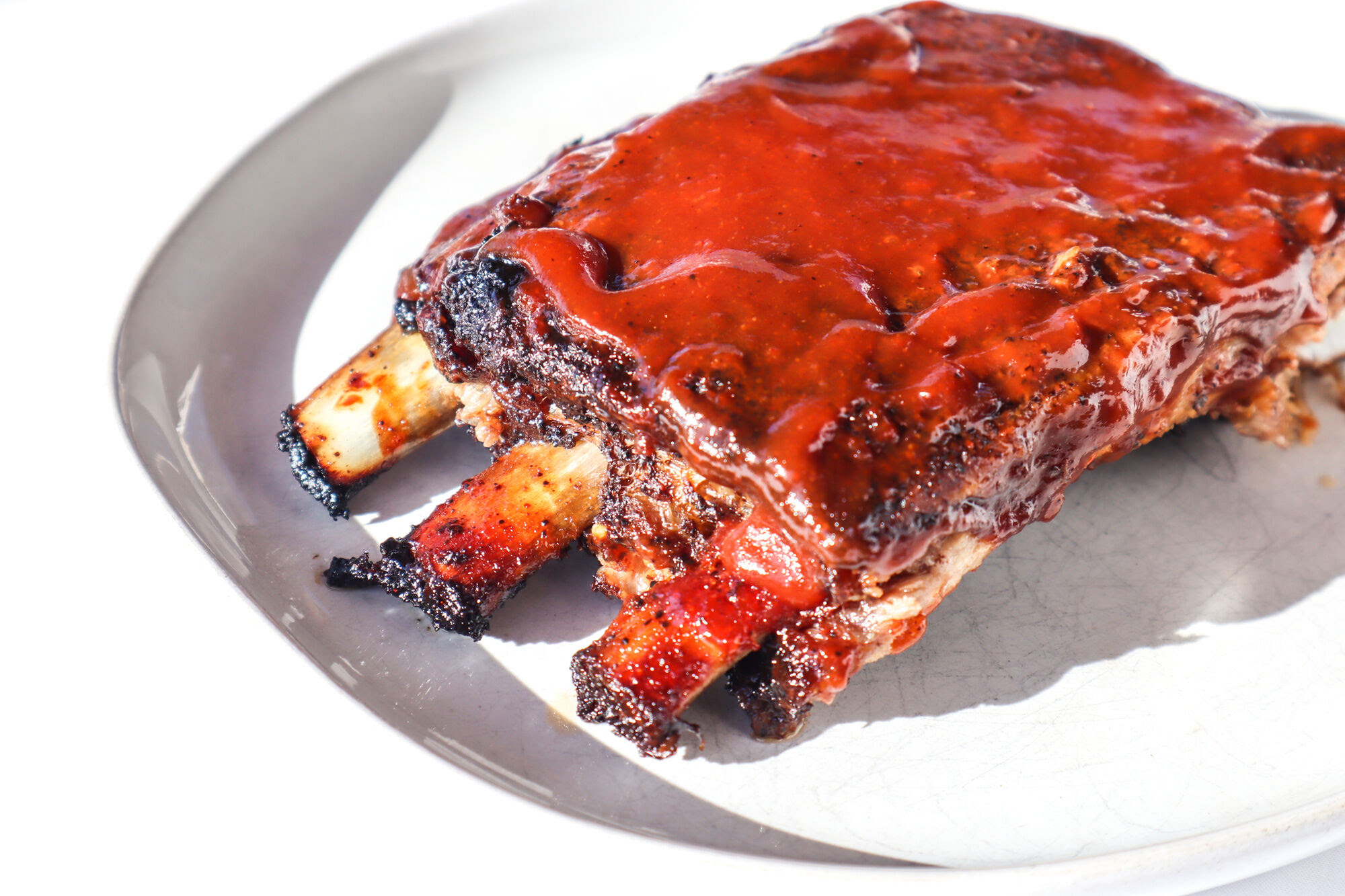 INSTRUCTIONS:
Preheat oven to 350 degrees.

Place ribs on baking sheet with parchment paper and sprinkle Cocoa Espresso Rub and olive oil on ribs. Rub on both sides. Cover the tray with foil and bake for 2 hours.

With 10 minutes of cook time left to spare, remove ribs from the oven and spread the tops of the ribs with your BBQ sauce. Increase oven temperature to 460 degrees and place ribs back in the oven uncovered for 10 minutes.

Turn the broil on in your oven on medium-high heat to caramelize for 3 minutes.

Let the meat rest for 10 minutes and enjoy with your favorite sides!
Up your kitchen game.
⬇︎⬇︎⬇︎