Silicone Food Storage Baggies - 3 Pack
Sizes: Set includes 1 Small and 2 Medium. Small holds 16 oz or 500 ml, Medium holds 30 oz or 1000 ml.
Easy to Clean: Empty, turn the bag inside out, and place them on the top shelf of your dishwasher or hand wash with hot soapy water. You can use a cup or jar to allow the bag to dry out.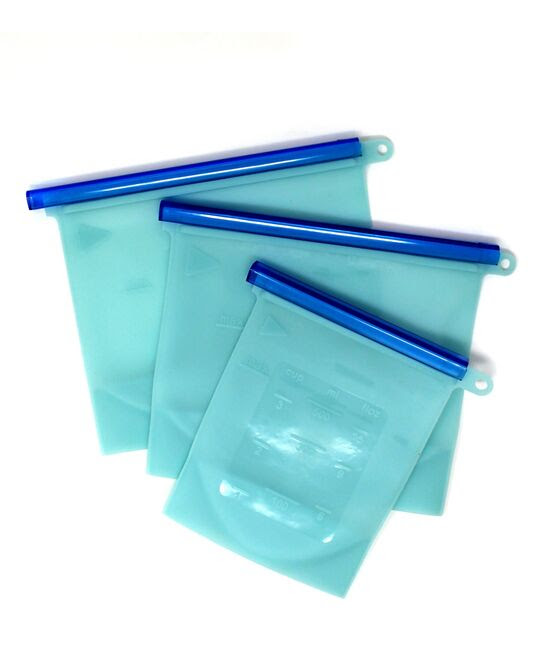 Let's dive deeper into the details:
Plastic food storage bags are non biodegradable and are toxic to our bodies and the ecosystem. In particular, they are made with bisphenol A and phthalates, which are two of the main offenders in plastic food storage bags. These nasty chemicals can seep into the stored food and contaminate it.
Despite its similar functionality to plastic, silicone is actually a synthetic rubber. Silicone is extremely durable, significantly more ocean-friendly, and indisputably safer for human health than plastic is.
More eco friendly kitchen tools:
Lavender Herbal Natural Cleaner
Multi-purpose Sisal Hand Scrub Brush