DIY Beeswax Candles
with our essential oil blend of the month
Oh, Christmas Tree Essential Oil Blend
fallen snow ∙ freshly cut evergreen ∙ cold menthol
With cedar wood, peppermint, and pine needle, this blend captures the aroma of a freshly cut Christmas tree! In this DIY we will show you how to make your own candles scented like a Christmas tree!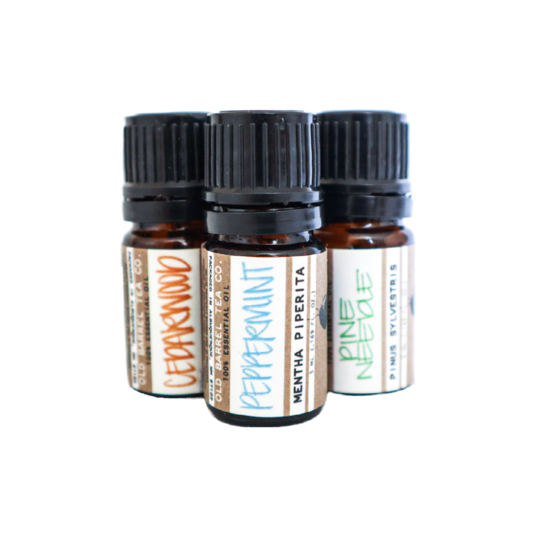 THINGS YOU NEED:
1 pound of granulated beeswax pellets
aluminum pitcher or can
sauce pan
1/2 cup coconut oil
cotton candle wicks & holders
two 12 oz glass jars (old jam jars work great!) or heat safe containers of your choice
20 drops Cedarwood EO
15 drops of Peppermint EO
20 drops of Pine Needle EO
DIRECTIONS:
Place the beeswax pellets into your aluminum pitcher or can.
Fill your sauce pan with about two inches of water and place the pitcher in the middle of it. Heat the pan on medium/low and wait for the wax to melt.
While the wax is melting, place your cotton wicks and holders in the middle of the bottom of each jar. If you want to use a larger jar, go for it – just make sure you place extra wicks in it to avoid tunneling!
Once the beeswax is completely melted, turn off the heat and add 1/2 cup coconut oil. Stir until combined. The coconut oil will help the candle burn more evenly and help prevent tunneling.
Add

 

essential oils!
Pour the wax into your jars and let them cool at room temperature. Trim your wick before burning.
Repurpose ♻️
Use old tea tins to make these candles. They make pretty sweet gifts for the holiday season!
Gift these New Mexican inspired tea blends.
⬇︎