Blooming Tea Ball
✨ watch the magic happen ✨
Glass Tea Pots Come in Handy Here
Blooming tea balls are a visual treat because they blossom before your eyes once added to a pot of hot water. The tea leaves slowly unfurl and start to diffuse green tea, as the flower blossom floats towards the top of the water.
Each and every one of the blooming tea balls contains a flower that varies in color and size. ❤
Our blooming tea balls are made from sencha green tea bound into a ball with a flower hand sewn into the middle. The green tea creates a delicate and earthy taste, as the petals release floral notes. These are fun to share while enjoying tea time with friends and make a great gift for tea lovers of all ages!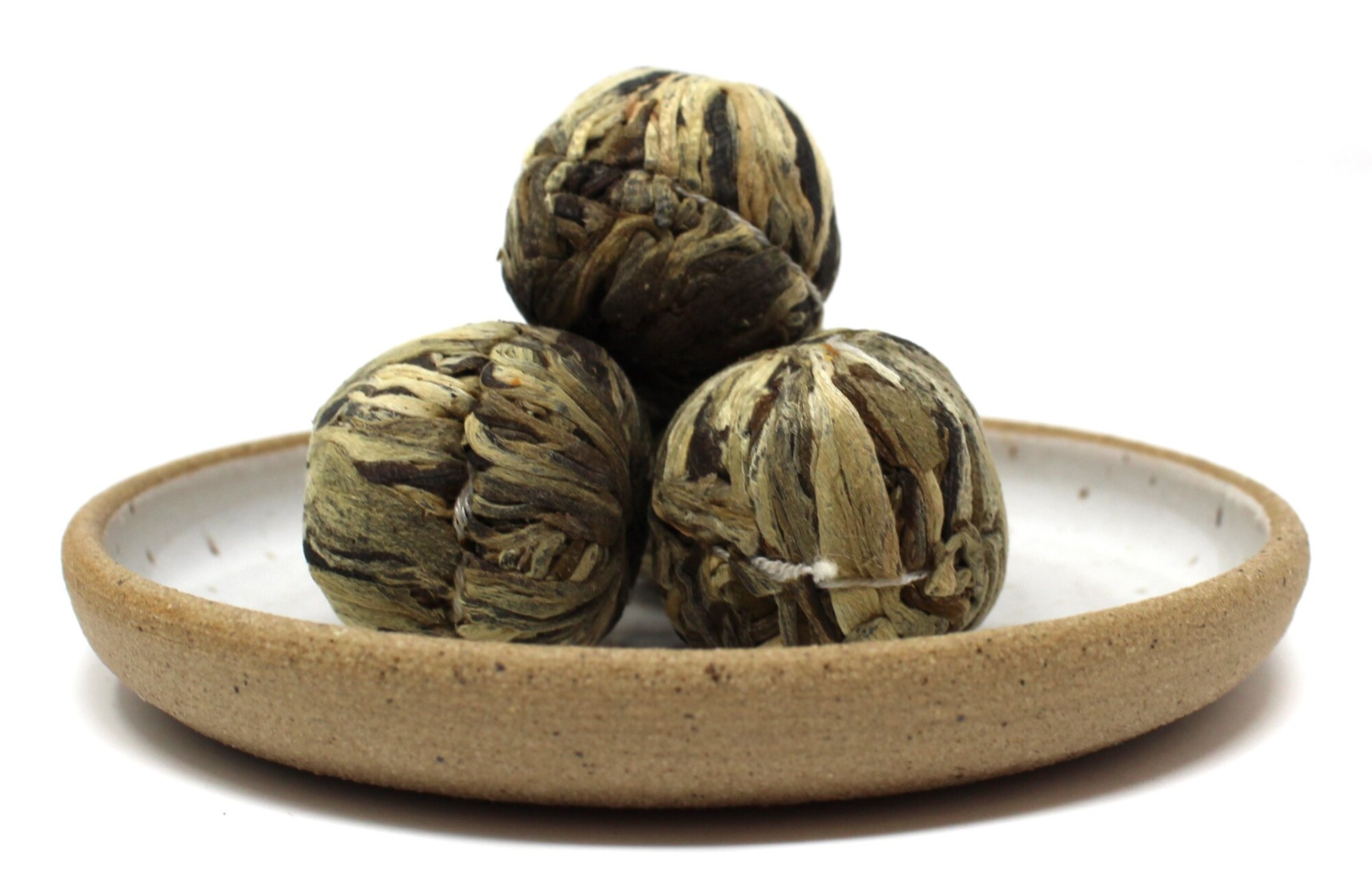 Remove the infuser from your glass pot, add hot water and drop your tea ball in! You can also place the glass tea pot on its matching glass tea pot warmer to keep your tea warm. 🤗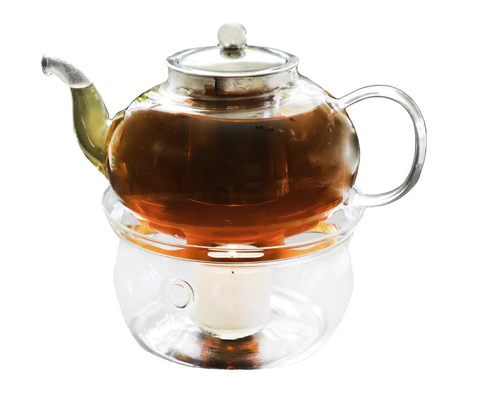 Love delicate floral teas? Try these: