Lavender Earl Grey Cookies
bergamot citrus ∙ floral ∙ buttery
This cookie recipe takes a spin on a classic sugar cookie recipe, and gives us all the floral spring vibes. 🌸 Both the Enchanted Lavender Earl Grey and lavender give the chewy, buttery sugar cookies their signature floral, aromatic flavors, while the Mexican Vanilla Bean Paste adds a mellow soft flavor. This recipe comes together quickly, and after the cookies are baked, they only get better! They taste extra aromatic and buttery a few days after you make them because the flour has time to absorb the floral lavender and Earl Grey flavors. 
INGREDIENTS
2 ¼ cups all-purpose flour
4 tsp. finely ground OBTC

 

Enchanted Lavender Earl Grey
½ tsp. OBTC

 

Lavender, finely ground
½ tsp. baking powder
¼ tsp. baking soda
½ tsp. kosher salt
1 ¼ cup granulated sugar
1 cup unsalted butter, at room temperature
1 large egg
2 tsp. OBTC

 

Mexican Vanila Bean Paste
For garnish: 2 tbsp. granulated sugar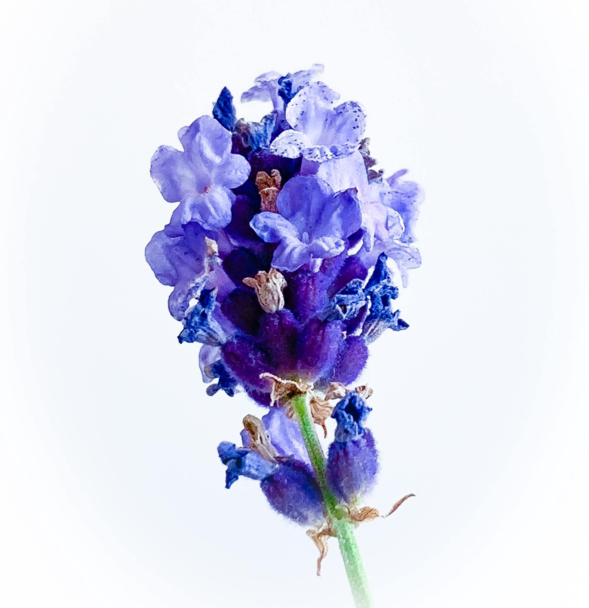 INSTRUCTIONS
Preheat the oven to 350°F. Line two half sheet pans with parchment paper.
In a medium bowl, whisk together the flour, Enchanted Lavender Earl Grey tea, baking powder, baking soda, and salt.  Combine the sugar and butter and beat on medium-high speed until light, fluffy, and doubled in volume. Reduce the mixer to low and add the egg. Add the Mexican Vanilla and beat until combined. With the mixer on low, gradually add the dry ingredients and beat until combined. 
Portion the cookie dough into balls, 3 tbsp. of dough each. Place the cookies at least 3 inches apart on the prepared sheet pans. Sprinkle the tops of the dough balls with the remaining 2 Tablespoons of sugar for garnish before baking.
 Bake one pan at a time for 12 minutes, or until the edges have set, but the centers are still gooey. The cookies will look puffed when you pull them out of the oven, but will fall and crack into the perfect cookies as they cool. Cool the cookies until the edges and bottoms of the cookies have set and feel firm to the touch. Repeat with the remaining cookie dough. 
Serve warm, or at room temperature. The cookies can be stored in an airtight container or zip-top bag at room temperature for up to 3 days.
THE TOOLS YOU NEED TO GET STARTED: