APRIL 2022
Hello tea lovers! Happy April and happy spring! I don't know about you, but my February seemed to dragged by, and in contrast, March flew by! Spring has officially sprung, and as they say April showers bring May flowers!
One thing that has grown (pun intended) on me while being a part of this amazing company is my green thumb. If you have been in ANY of our shops (including our Warehouse) you will see so many thriving plants (what I like to call, green girls)! This is not only represented in all of our shops, but also in many of our own homes. Being surrounded by beautiful green girls at home helps my mental health so much! I say all of that because it is spring, and thus a time of growth! And I hope you get to enjoy some time in the garden, or repotting plants into your living space, as that is what I am enjoying this month (well every month really 😉).
Either way, I digress. We have several tasty, delicious, and fragrant products we are enjoying this month. Check out our products of the month below! 👇
Tea Blend of the Month:
Pineapple Upside Down Coffee Cake
PINEAPPLE UPSIDE DOWN COFFEE CAKE is blended with dark oolong tea, honeybush, Piñon Coffee House Adobe Morning whole bean and ground coffee, calendula petals, pineapple pieces, rose petals and natural flavors.
This moderately caffeinated blend is reminiscent of dipping a piece of pineapple upside down cake into a cup of coffee! It is appealing to a sweet tooth, but also boosts digestion, energy, and immunity. This blend is best served hot with a spoonful of honey and a dash of cream!
Spice of the Month: Chile Lime Rub
Our CHILE LIME RUB is blended with New Mexican Chile, chipotle pepper, lime juice powder, cilantro, oregano, garlic and cumin. This salt free spice is best used when adding a tangy spice to fresh Mexican dishes. Use on chicken, al pastor tacos, grilled shrimp, fish, cilantro rice, or guacamole. We love to use this blend in these Chile Lime Soft Tacos! 
This month, we featured the Chile Lime Rub in a Chile Lime Chicken recipe. Check out the recipe below! 👇
CHILE LIME CHICKEN DELICIOUSNESS
Essential Oil Blend of the Month:
Grounding Day Essential Oil Blend
This essential oil combination grounds the senses and uplifts your mood as it captures the aroma of a woodland forest sprouting back to life for the spring season. The three oils work together to relieve anxiety and tension while restoring emotional balance. Diffuse all three oils together to embrace the transitioning season and welcome the warming weather. We like to use 2 parts PINE NEEDLE ESSENTIAL OIL, 1 part SWEET ORANGE ESSENTIAL OIL, and 2 parts PATCHOULI ESSENTIAL OIL. 
These three oils can be used together or separately, but for the month of February, when you buy all three together you get 10% off!  
Click the link below for some DIY tricks you can do with this blend to up your relaxation game!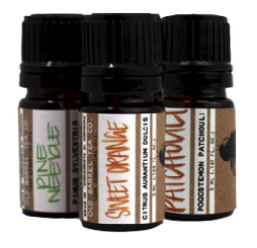 GET GROUNDED WITH THIS ESSENTIAL OIL BLEND!
If you are a part of our Seasonal Tea Club, hopefully by now you have received your Spring Tea Club box and are enjoying the teas we have selected for you to enjoy this season! If you are not a part of the tea club, but are a little curious, check out what our Seasonal Tea Club members are enjoying here!
We hope to have the opportunity to see you in store this month. I hope you all have a great April!
🌱 Maggie & the OBTC TEA(m)