Pecan Pie Pu Erh & Vanilla Rooibos
dessert-like ∙ creamy ∙ nutty
🤎 🤎 🤎
Sweet & Creamy
Pecan Pie Pu Erh and Vanilla Rooibos is reminiscent of gooey pecan pie with a scoop of vanilla ice cream.
Drink after meals to promote digestion and reduce bloating. It is the perfect blend to share with loved ones during the holiday season!
We recommend serving Pecan Pie Pu Erh & Vanilla Rooibos with a dollop of our Mexican Vanilla Bean Honey, a teaspoon of coconut oil to add creaminess, and a splash of cream or your favorite dairy alternative.
PECAN PIE PU ERH & VANILLA ROOIBOS
🍂 ✨ 🍂 ✨ 🍂 ✨ 🍂
with pu erh tea, black tea, Las Cruces, NM grown pecans, safflower, cinnamon chips, cocoa nibs, rooibos, vanilla and natural flavors
STEEP:
1 - 2 teaspoons in 8 oz of hot water for 10 minutes.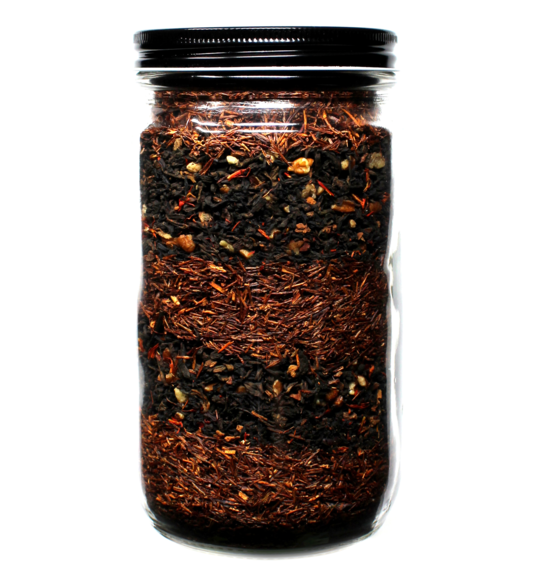 MORE CAFFEINATED, DESSERT-LIKE BLENDS FOR YOU:
Pineapple Upside Down Coffee Cake