Christmas Cabin
it's back & better than ever
🎄 🎄 🎄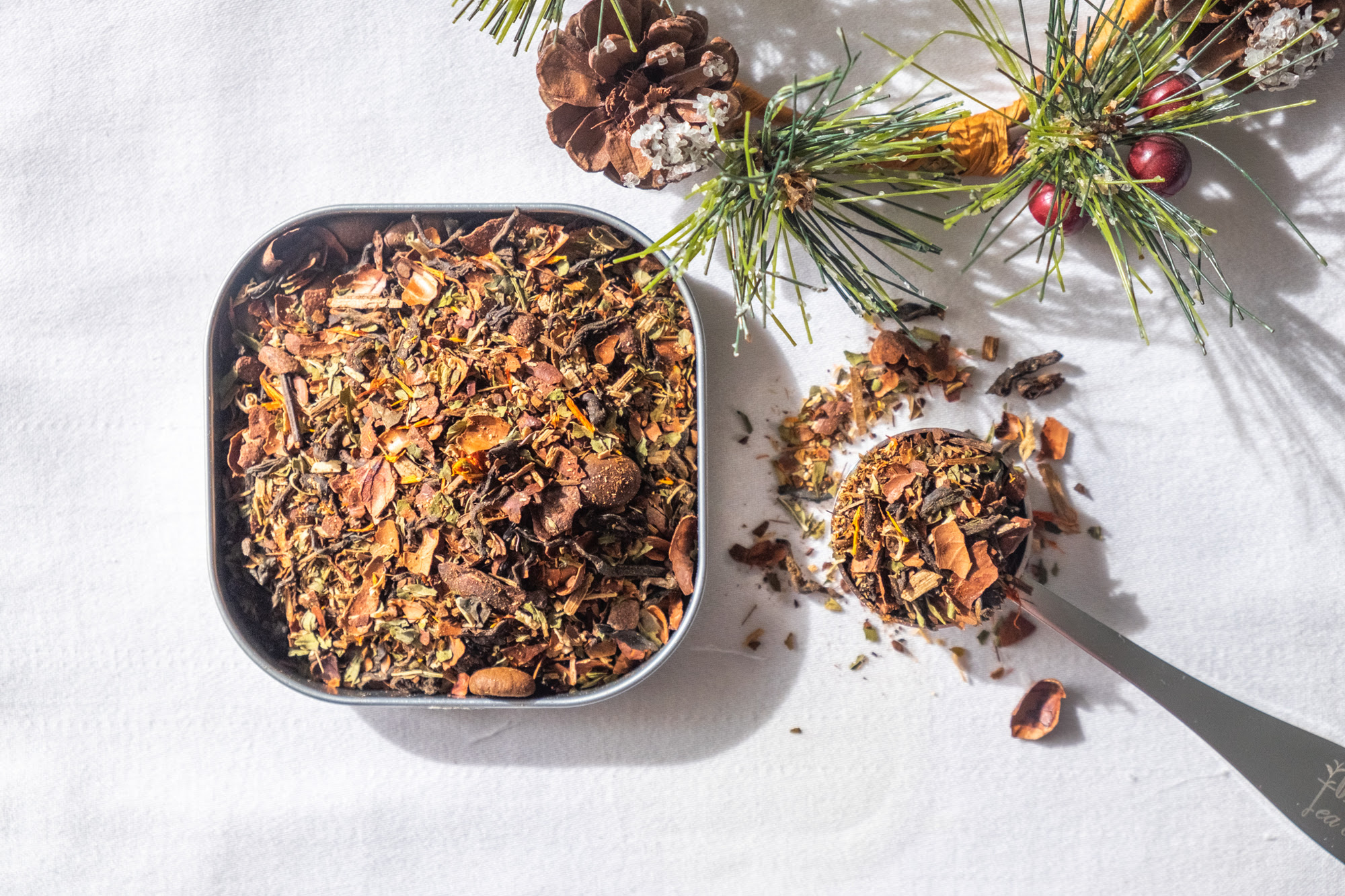 CHOCOLATEY MINT & CREAMY COFFEE
❄️ ❄️ ❄️ ❄️
This seasonal decadent pu erh blend is full of warming chocolate, mint, and coffee flavors! It is inspired by the holiday season in the birthplace of our family tea company, Ruidoso, NM. Picture blankets of snow covering the roofs of cozy cabins, as freshly cut pine trees decorated in twinkly lights and candy canes illuminate each window.
This energizing and digestion boosting blend is made with coffee beans from one of our favorite New Mexican brands, New Mexico Piñon Coffee. We only blend it once a year, so once it is gone, it is gone for the season!
With pu erh tea, American oak chips, NM Piñon Coffee (Adobe Morning), cacao shells, peppermint, safflower, and natural flavors. 
This blend is lovely served hot, with a spoonful of honey and dash of cream!
HOLIDAY TEA BLENDS TO SHARE: