Potato Hash with 
Avocado & Feta
made with 
our spice of the month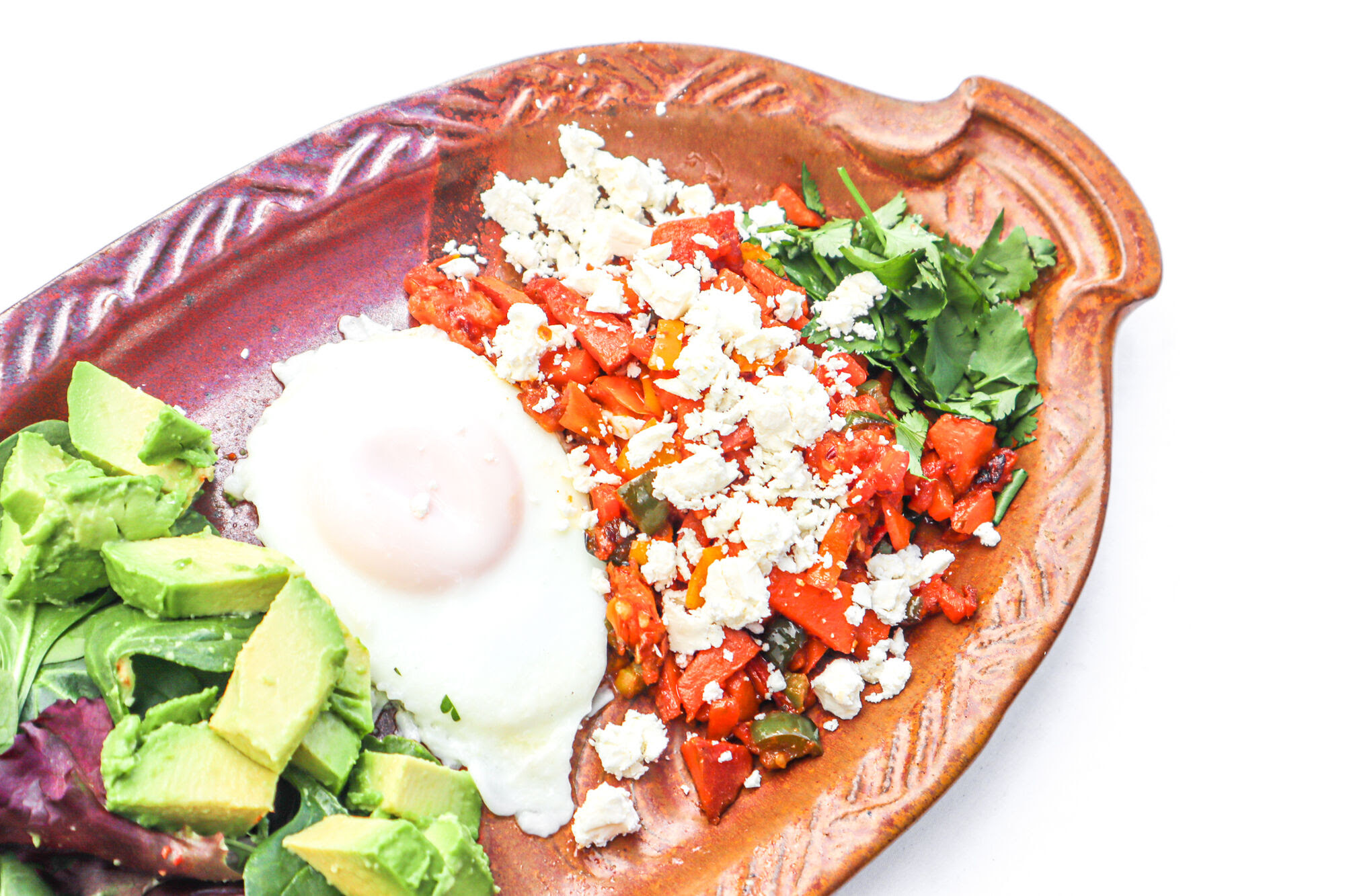 This breakfast hash is savory, balanced, spicy, and incredibly satisfying. This dish is seasoned with our spice of the month, African Spice, also known as harissa, which has flavors of garlic, paprika, cumin, and spearmint. Topped with fresh greens, avocado, and feta, this hash is unique, wholesome and so tasty!
Made with red peppers, cayenne, New Mexico chile, garlic, paprika, coriander, cumin, sea salt, and spearmint.
INGREDIENTS:
(makes 4 servings)
1-2 diced sweet potatoes

1 diced bell pepper

1 diced jalapeño

8 quartered cherry tomatoes

1 large avocado

4 palm fulls of salad greens

4 Tbsp. chopped cilantro

4 eggs

avocado oil (to sauté veggies)

feta

2 tsp. 

African Spice
INSTRUCTIONS:
Coat sweet 

potatoes

 in avocado oil and sauté until tender (soft but not crisp).

Add bell pepper and jalapeño and sauté on medium for 5-8 minutes.

Add cherry tomatoes (and additional avocado oil if desired) to pan and sauté for 3-4 minutes.

Mix in 

African Spice

 and dish onto plates. Sprinkle feta on top of your hash.

Cook eggs to your preference and serve with hash, salad greens, avocado and fresh cilantro.

Optional: Drizzle olive oil on salad and top with pine nuts. We especially love the Roasted Chile Oil from Noisy Water Winery for this spicy dish.
Check out these spicy spices
⬇︎
Hatch Red Chile Powder - Hatch, New Mexico
New Mexico All Purpose Seasoning