Every Day Is Earth Day
🌎
small habits ensure a brighter future for all
Earth Day is almost here, and while any day is a great day to be kind to the planet, Earth Day is a day to show some love to mother nature and focus on nourishing eco-friendly habits. We especially love the opportunity Earth Day presents for teaching our young ones about the importance of loving on this planet of ours. There are so many things parents and kids can do together to help protect, preserve and restore our planet. Check out these 5 easy activities you can do with your littles on Earth Day this Thursday, April 22nd. 
⬇︎⬇︎⬇︎
1. Build a fort.
A great way to celebrate Earth Day is to head out into nature with your family and make a fort together! Use materials found on the ground to construct a shelter, including sticks, rocks, natural debris, trash and abandoned materials. Teaching kids to love being in nature is step one to helping them understand the importance of preserving it. Cleaning up and repurposing trash and other abandoned materials also allows us to teach kids to minimize waste, make use of what we have, and find purpose for things rather than discarding them.
If you live in a more urban landscape and don't have access to an area to make a fort, you could plan a day trip to a national park to help your kiddos appreciate nature and understand the importance of conservation. For either of these options you can plan to have a picnic, read books, bird watch, or just sit in the quiet and observe Earth's gifts surrounding you.
2. Go on a nature scavenger hunt.
Make a list of things found in nature around your home, neighborhood or a local park. Then go out for a walk or hike with the family and see how many items you can find. When planning your scavenger hunt look for learning opportunities. Are there invasive species in your area you might find? Is there a common edible plant that grows near your home? Which indigenous plants in your region of the world do pollinators thrive on? Keep talking points in mind so you can share with your little ones the nuances of living an eco-conscious lifestyle.
3. Start a compost pile or garden together.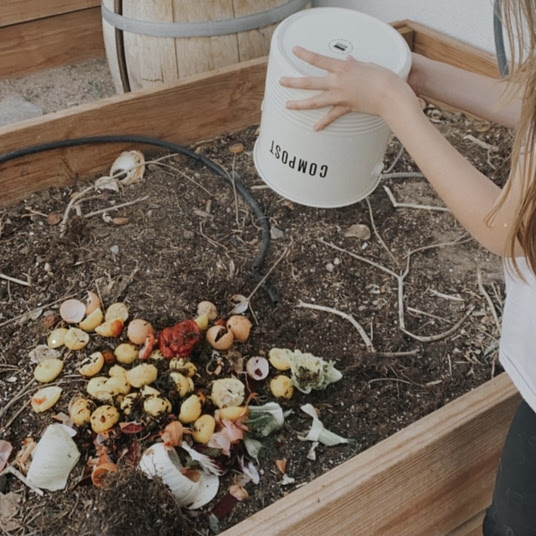 Composting food scraps rather than disposing of them in the landfill allows them to break down more naturally and release less green house gases, and planting an herb or veggie garden allows us to cut back on the waste associating with buying from the grocery store. While teaching kids to compost and garden you can focus on global warming education and talk about reducing our carbon footprint through sustainable habits like eliminating food waste and growing food at home to decrease the waste associated with shipping and packaging. 
4. Make Nature Crowns

Nature crowns are a really fun and easy craft you can make and wear in celebration of Earth Day! No need to buy anything, just use whatever you can find – grasses, clover, vines, sticks, dandelions or wildflowers! 
Have your kiddos document and research any natural materials they used to make the crown. For example, they may find out that the pretty white flower on their crown is the same flower they drink as a tea right before bed. Nourish their love of learning about nature and watch them fall in love with the world around them.
5. Neighborhood Clean Up
Grab some gloves and garbage bags and beautify your neighborhood, local lake or forest by removing all the trash! Kids can end up loving this if they find unique treasures they want to clean up and keep to use for crafts. Discarded items can be potentially given a second life before it's tossed into a landfill for decades, centuries, or possibly forever.
Attention Earth Dwellers:
We are on a mission to help reforest the future – for every tree growing kit purchased, a donation is made to plant a tree. 18.7 million acres of forest are lost each year. Every tree planted helps offset this loss, forming a brighter future for all of us. Kits feature carefully selected seed types that will thrive in most parts of the country.
⬇︎⬇︎⬇︎
American Sycamore One-For-One Tree Kit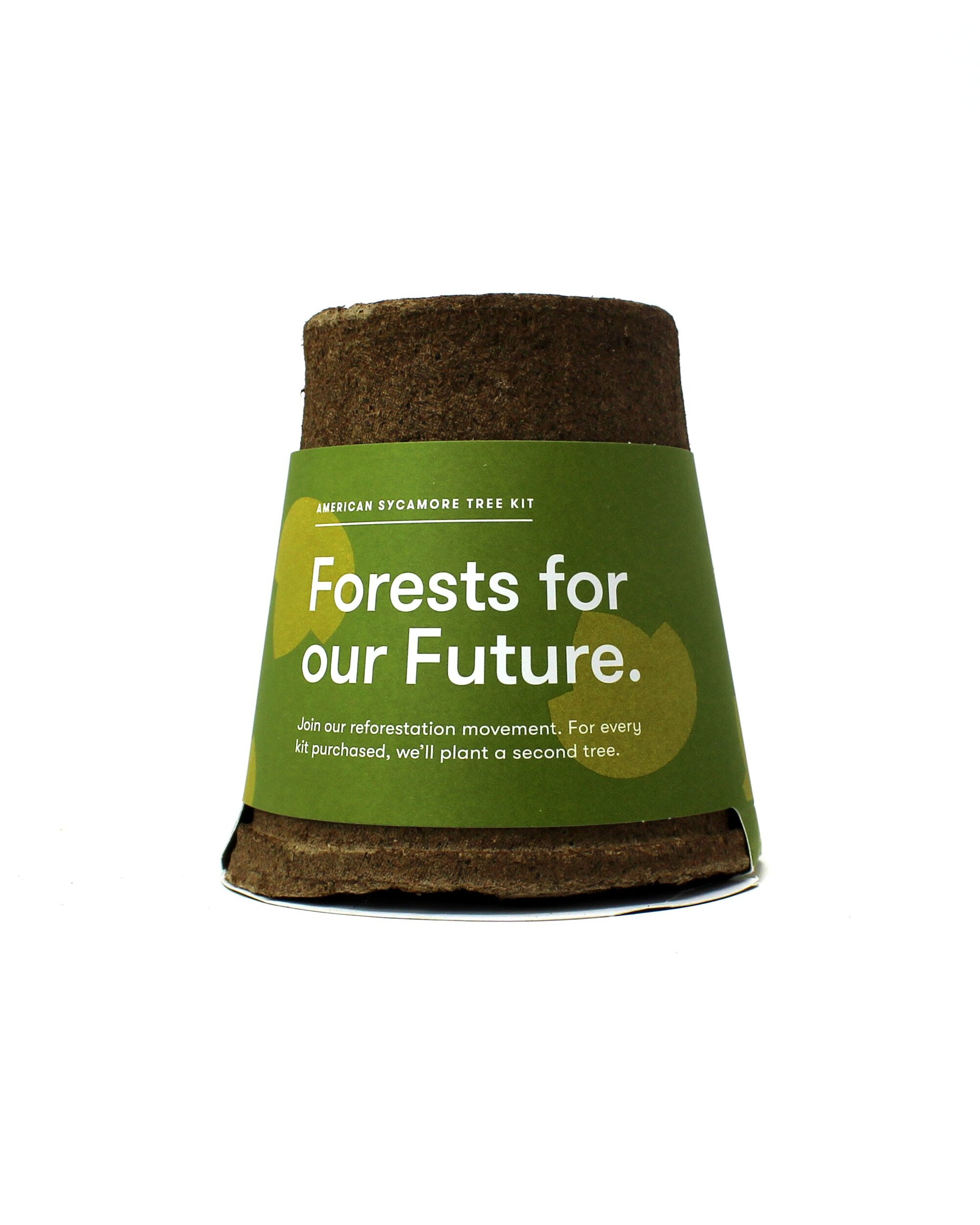 Blue Spruce One-For-One Tree Kit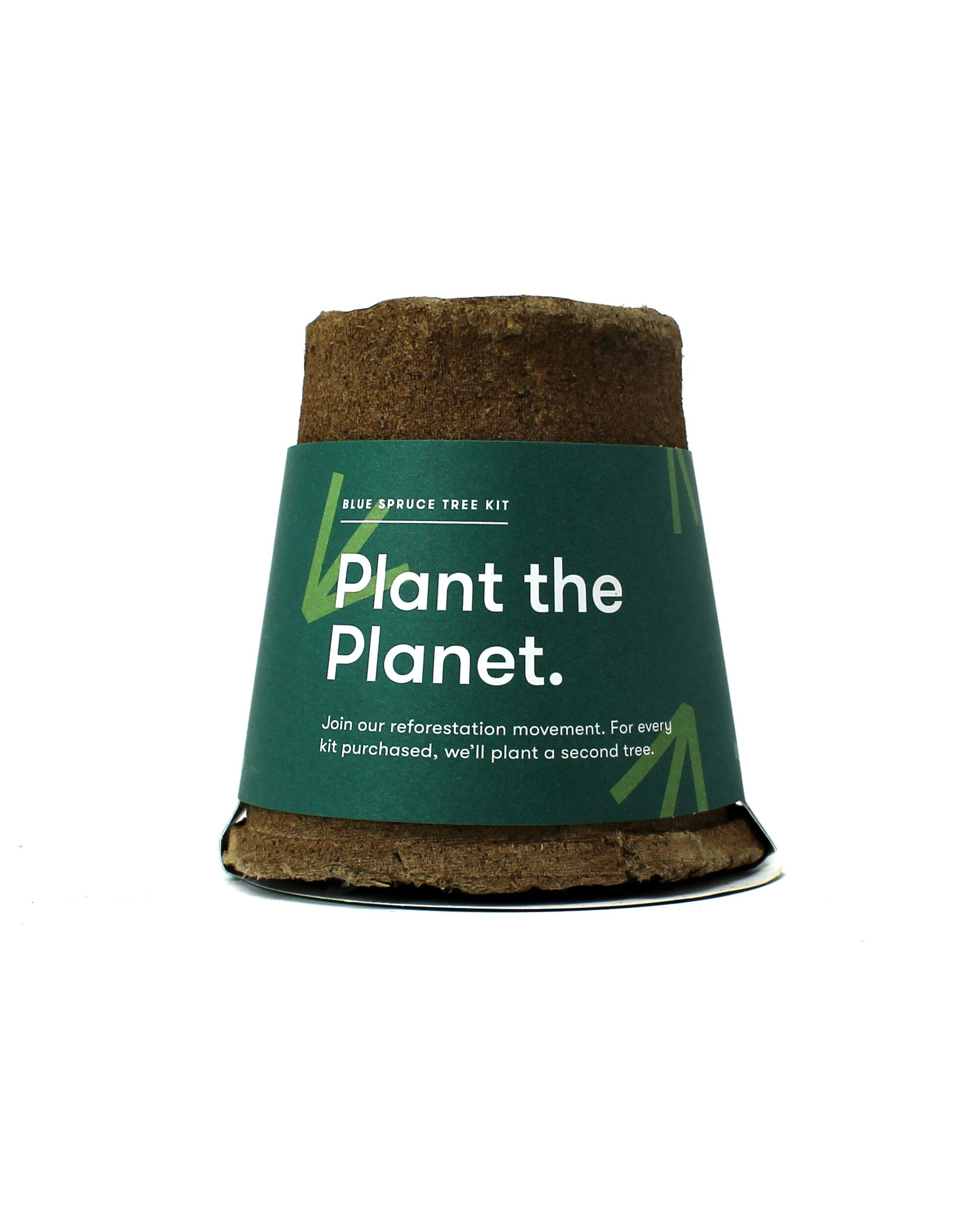 Loblolly Pine One-For-One Tree Kit