bourbon pecan cream cocktail
with our tea of the month
🍁 🥃 🍁 🥃 🍁
Our tea of the month is Bourbon Brew & Pecan Pie, and yes, it's as delicious as it sounds. We chose this blend for November because it captures all the fall flavors that you love like butterscotch, caramel, vanilla and pecans! Plus it makes a great tea to sip on throughout the holiday season. This creamy tea cocktail recipe is made with tea, your favorite Irish cream liqueur (we like Five Farms) and a pinch of our spice of the month, Vietnamese Cinnamon.
Make this for friends and family on Thanksgiving Day or plan to drink it while doing fun winter activities like sleigh riding, sledding or holiday decorating!
HERE'S WHAT YOU NEED FROM US:
Bourbon Brew & Pecan Pie Pu Erh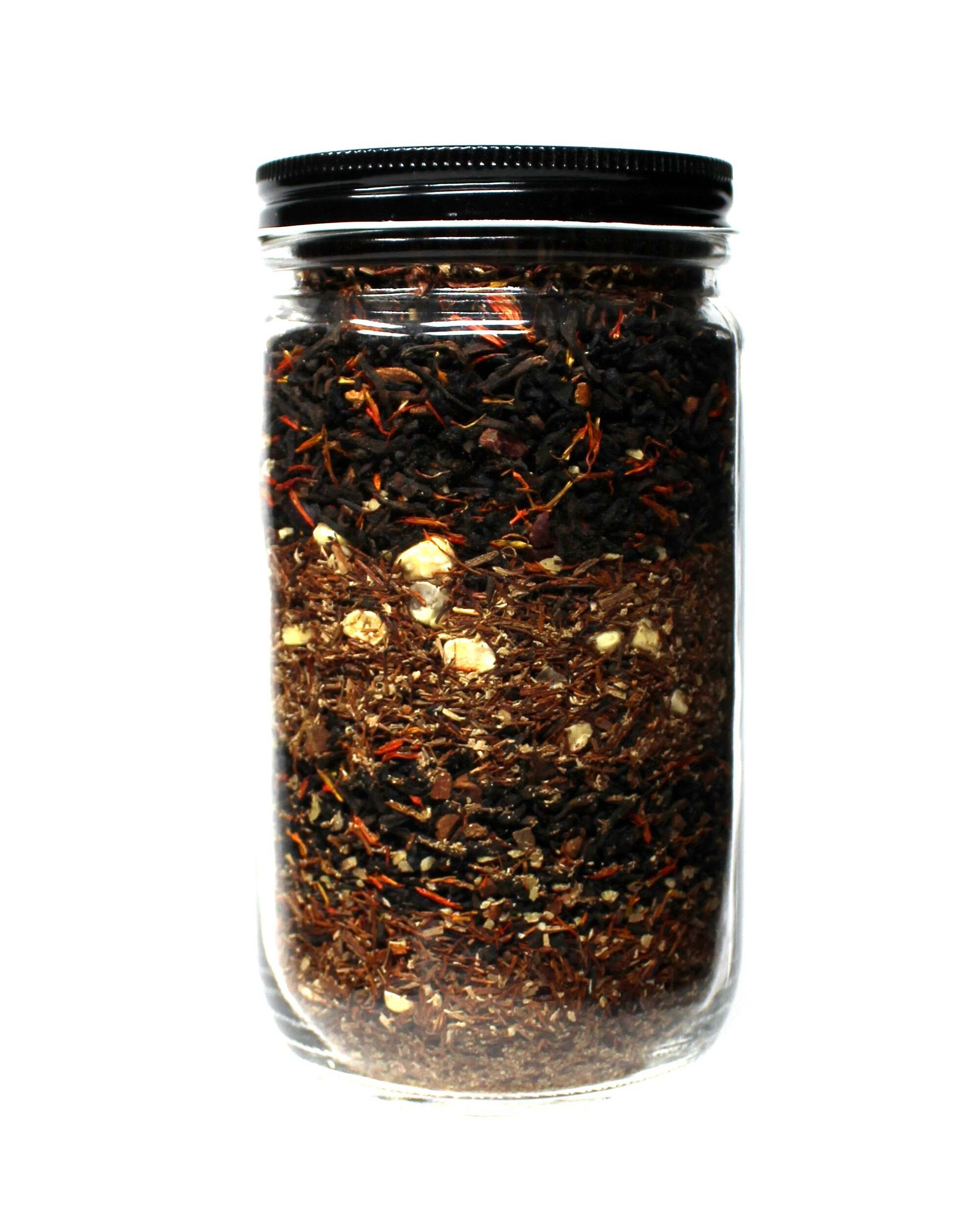 INGREDIENTS
(makes 1 serving)
2 oz Irish Cream Liqueur
pinch of

 

Vietnamese Cinnamon
6 oz water
3-4 tsp.

 

Bourbon Brew Pecan Pie

 

tea
INSTRUCTIONS
Add

 

Bourbon Pecan

 

tea to an infuser and steep in 6 oz of boiling water for 10 minutes.
Remove infuser from tea concentrate.
Add cream liqueur and sprinkle

 

Vietnamese Cinnamon

 

on top.
Try these other teas to make a festive tea cocktail: