Bee Pollen & Vanilla Tea Blend
🐝 birthday cake ∙ creamy vanilla ∙ subtle nuttiness 🐝
🎂 SWEET & CREAMY ✨🎂
This caffeinated, creamy, honey vanilla blend is as decadent as birthday cake! Notes of rich black tea are balanced with ripe apple and honey flavor, while the nutty flavor of smooth vanilla rounds everything out, making it a delectable blend sure to cure a sweet tooth - especially when it's served warm with cream and honey.
It is packed with antioxidants, promotes immunity, protects the heart, and supports weight management.
Bee Pollen Black & Vanilla Rooibos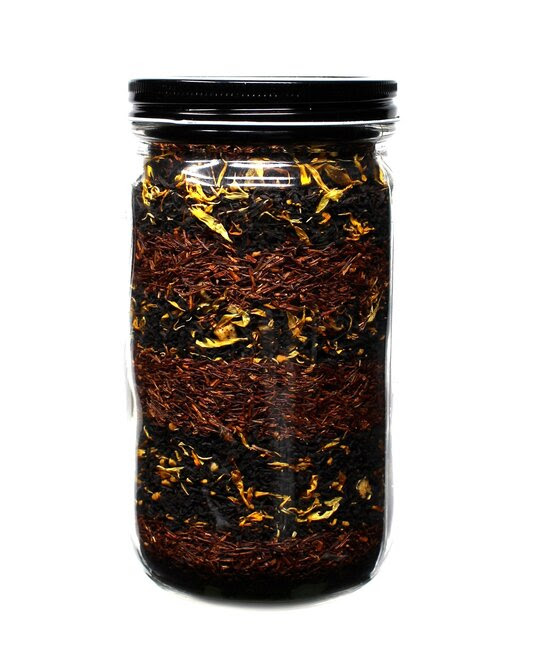 🐝🐝🐝🐝🐝🐝🐝🐝🐝🐝
With black tea, apple pieces, bee pollen, marigold flowers, and vanilla rooibos tea.
BREW TIPS:
This blend is delicious served hot or iced with a spoonful of honey and dash of cream.
STEEP:
1 - 2 teaspoons in 8 oz of hot water for 5 minutes
SHOP MORE SWEET TOOTH CURING TEA BLENDS:
Pineapple Upside Down Coffee Cake