pumpkin pie chai latte
with mexican vanilla & licorice
🍂 🌙 ✨
the latte of your dreams
🎃 🎃 🎃
This creamy latte recipe features our tea of the month, Pumpkin Pie Chai which has the trifecta of fall flavors: nutmeg, clove, and of course, pumpkin! This latte is made with oat milk, licorice extract, Mexican Vanilla Extract, and sweetened with our Salt Cedar Honey, which has a rich and unique flavor, perfect for a dessert-like brew.
BY THE WAY, CLUB MEMBERS: YOU GOT THIS TEA BLEND IN YOUR FALL SHIPMENT!
⬇⬇⬇
Here's what you need from us: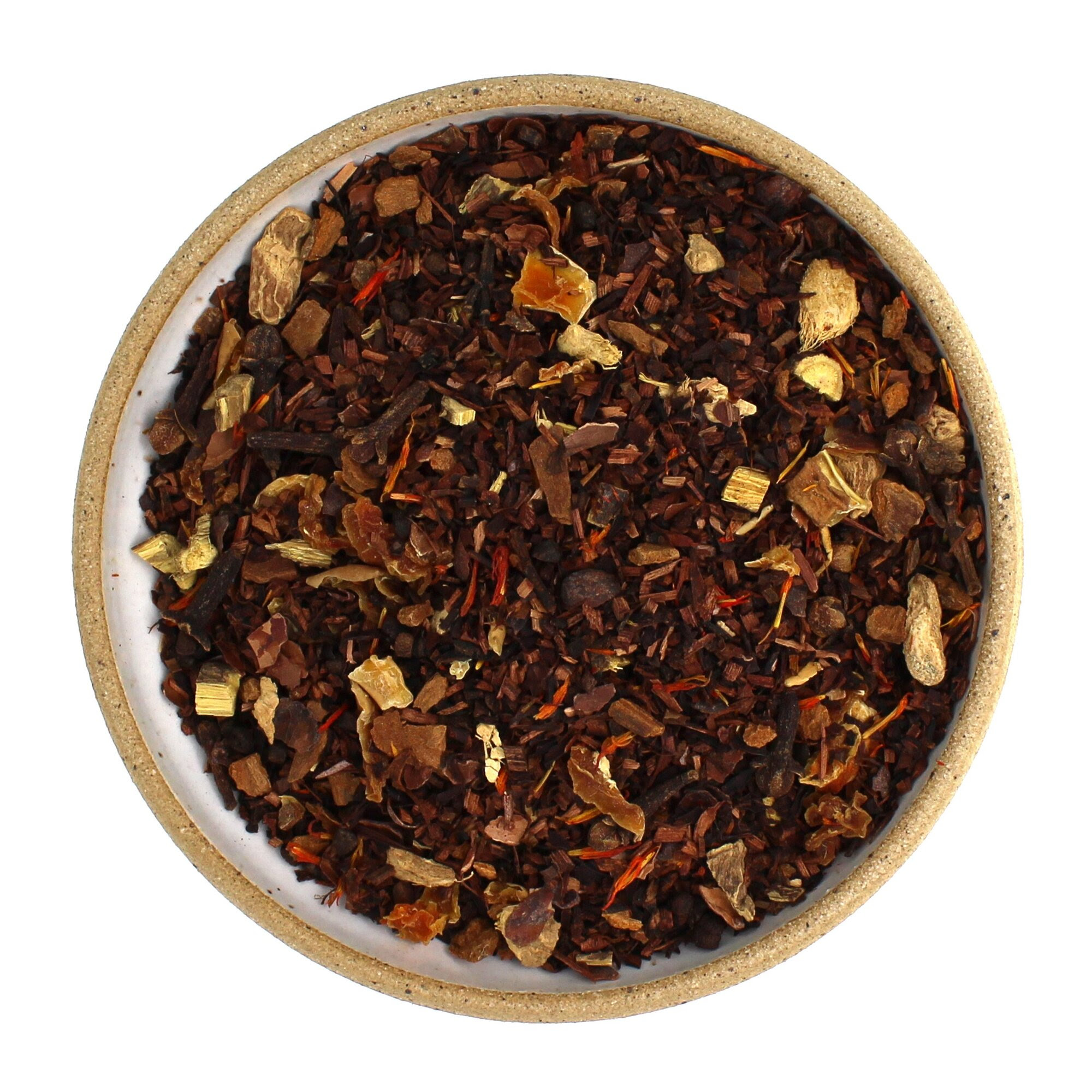 INGREDIENTS
(makes 2 servings)
INSTRUCTIONS
In a tea pot, add 6 tsp. of

 

Pumpkin Pie Chai

 

to an infuser. Pour 12 ounces of boiling water over and steep for 10 minutes.
While tea is steeping froth the oat milk.
Remove infuser and add Salt Cedar Honey,

 

Vietnamese Cinnamon,

 

and extracts. Stir well.
Evenly distribute the tea in 2 mugs and pour frothed milk on top. Sprinkle with extra cinnamon if you like.
spice it up this fall with these teas