Healthy Potato Salad
with Sweet Hungarian Paprika
As we settle into the summer, we find ourselves at backyard BBQs, celebrations, and family gatherings. This healthy potato salad recipe may become your new go-to when you are asked to bring a side dish! It's got the crunch that everyone loves, but also has a creamy and zesty dressing that is unique and tasty as can be. Check out the recipe below. ⬇
What you will need from us
⬇︎⬇︎⬇︎
This paprika is made using peppers that are first smoked and dried, then ground up into a fine red powder, giving it its distinctive smoky flavor. Its vibrant crimson color makes everything you add it to even more appetizing!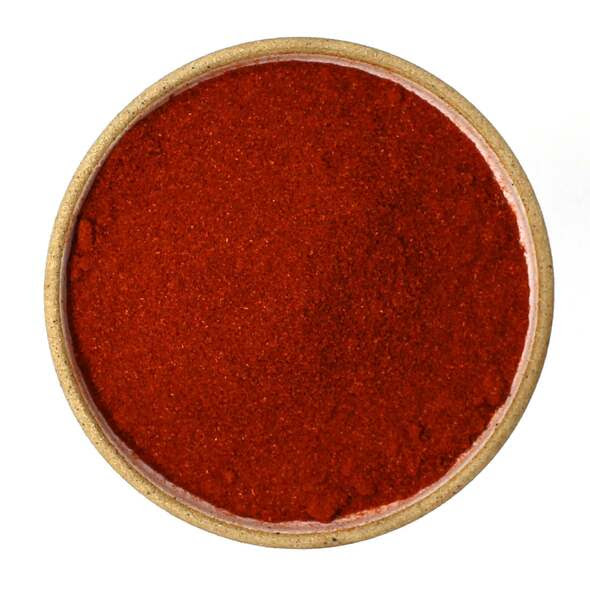 INGREDIENTS
(makes 6 servings)
3 hard boiled eggs
1 1/2 pounds mini potatoes (yellow or red, washed with peels on)
3/4 cup nonfat plain Greek yogurt
3 Tbsp. extra-virgin olive oil
2 garlic cloves peeled and roughly chopped
2 Tbsp. white vinegar
1 Tbsp. dijon mustard
1 tsp. celery salt
salt & pepper to taste
1 tsp. OBTC

 

Sweet Hungarian Paprika
3 green onions chopped
2 stalks celery finely diced
2 Tbsp. capers rinsed and drained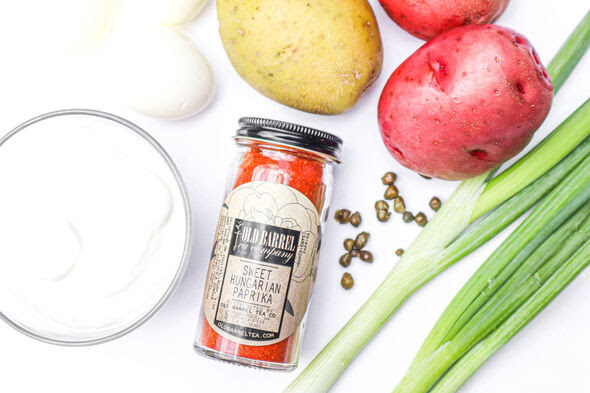 Prepare the hard boiled eggs. Peel and dice.
Place the potatoes in a large pot and cook until potatoes are just tender when pierced with a fork.  
Prepare the dressing: In a food processor or blender, add the Greek yogurt, olive oil, vinegar, mustard, garlic, celery salt, black pepper and

 

Sweet Hungarian Paprika.

 

Cut 2 of the green onions up and add them to the food processor as well.
Chop the third green onion and set aside. Blend the dressing until smooth.
Drain the potatoes and dice. Transfer to a large bowl.
While the potatoes are still hot, pour 3/4 of the dressing over the top.
Gently stir to combine (it will look like a lot of dressing). Let sit for 10 minutes, stirring once or twice as it rests.
Add the celery, capers, and eggs. Stir to combine. Taste and add more salt/pepper as needed. Refrigerate until ready to serve.
 Just before serving, add the remaining dressing as desired and sprinkle with the reserved green onion!
Check out these other spices for the summer.
⬇︎⬇︎⬇︎