greek yogurt dip
made with our spice of the month
🥕 🥦 🥕 🥦 🥕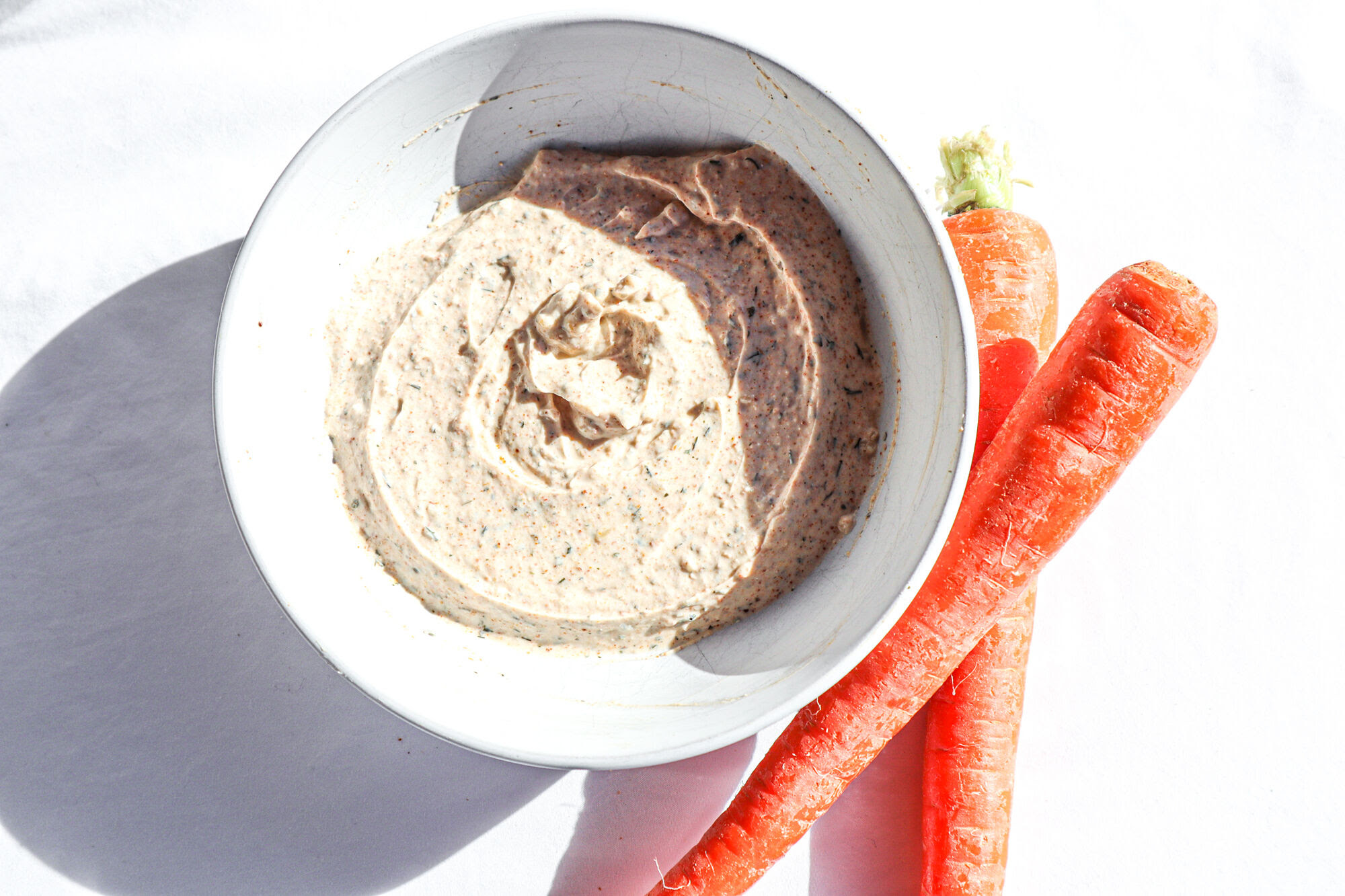 Healthy Heart, our spice of the month, is a salt free seasoning to flavor any savory dish. This month we used it to make a veggie dip recipe with greek yogurt, which promotes digestion, and honey, which is a great source of antioxidants.
You can enjoy this veggie dip with chopped veggies (of course) or as a spread for sandwiches. But you can also serve this tangy and slightly sweet dip with fish dishes (especially salmon) or with chicken, veggies, and rice.
HERE'S WHAT YOU NEED FROM US:
Mesquite Honey
INGREDIENTS:
1 tsp. 

Mesquite Honey

2 

tsp.

 Healthy Heart

1 Tbsp. Lemon juice

1 Tbsp. Olive oil

1 cup of Greek yogurt

1 clove of garlic, minced (if you want extra garlic)
Add Mesquite Honey, Healthy Heart, lemon juice, olive oil, and extra garlic to the greek yogurt and stir well.
That's it!
Want to make healthy meals in 2023? Try these seasonings: