ginger orchard medley
+ methods for the best brew.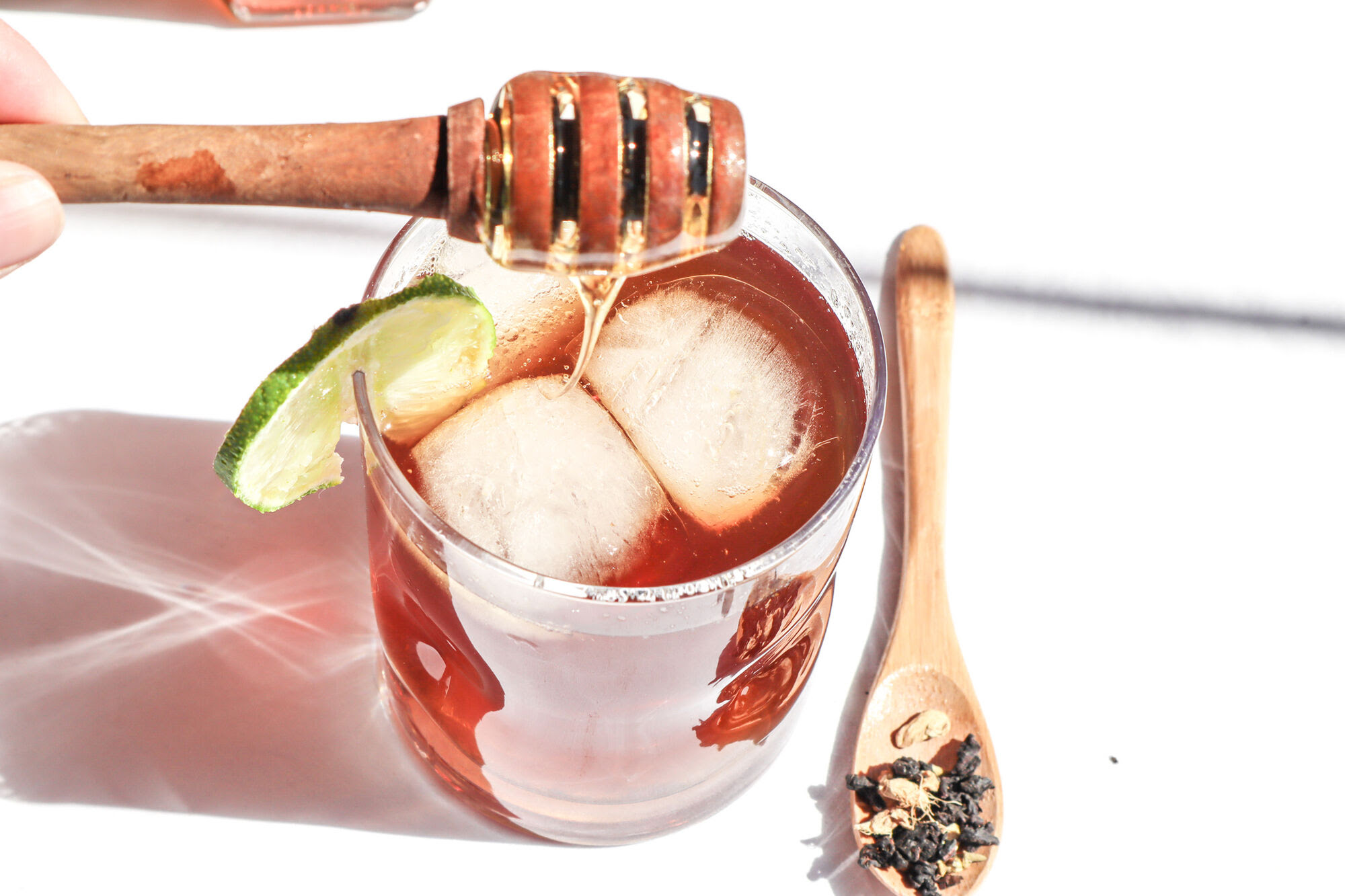 tastes like a fruit orchard
We recommend serving 
Ginger Orchard Medley
 iced, with a big spoonful of honey and fresh slices of peach, apple, or your favorite citrus garnish. Sip on this tea while doing outdoor activities this spring. It is so refreshing!
Did you know?
Ginger, one of the main ingredients in this tea, is high in gingerol, a substance with powerful anti-inflammatory and antioxidant properties?
Made with oolong tea, chamomile, apple pieces, peaches, lemon myrtle, ginger, and natural flavors.
Add 1-2 teaspoons in 8 oz of hot water for 3-5 minutes.
More orchard fruit blends tea blends: