SERENDIPITEA CANDLES
LIGHT A CANDLE DURING YOUR SELF CARE TIME.
These candles are hand poured, triple-scented and have a wooden wick, which makes a soothing crackling sound while burning. Each candle will burn for about 48 hours and will fill any space with a burst of beautiful aroma.
⬇
White Tea & Ginger Candle
delicately floral • zingy spice • wood notes
Burn to promote feelings of wellness.
Mountain Cactus Candle
sweet aloe • crisp eucalyptus • soft earthiness
Burn to promote creativity.
Peppermint & Lemongrass Candle
botanical • citrus-herb • cooling
Burn to calm the mind.
Texas Sweet Tea Candle
sweet bourbon • citrus undertones • vintage ambe
Burn to promote comfort.
Fire: a tool for transformation, connection to personal power, and inner strength.
This October we are focusing on empowering and inspiring our creativity, intuition, and imagination through establishing sacred rituals and practicing self care. Lighting a candle and watching the flame encourages our senses to become absorbed in the experience, allowing our minds to fall into resting mode. Certain aromas can also be incredibly comforting and nostalgic, and make a home feel more homey.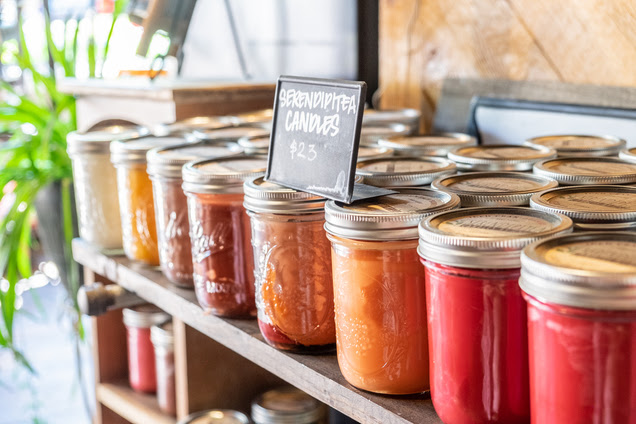 MORE SELF CARE TOOLS FOR YOU
💧 💧 💧
Aurum Miracle Anti-Aging Serum
Lovewild Design Rose Lip Balm
Lovewild Design Floral Facial Steam