💫 SHINING THE SPOTLIGHT
Julia's Favorites + Tips and Tricks
🌿 🌿 🌿
This month we are shining the spotlight on Julia, the store manager of our Durango location. Julia recently took on this position and to put it simply, she is thriving. ✨ We love her passion for wellness and she's just one of those people that you can tell is genuinely excited about life. Julia is very knowledgable about our tea ingredients - in fact telling customers about their amazing healing benefits is one if the things she loves most about her job. We are so excited to welcome this new leader into our tea family!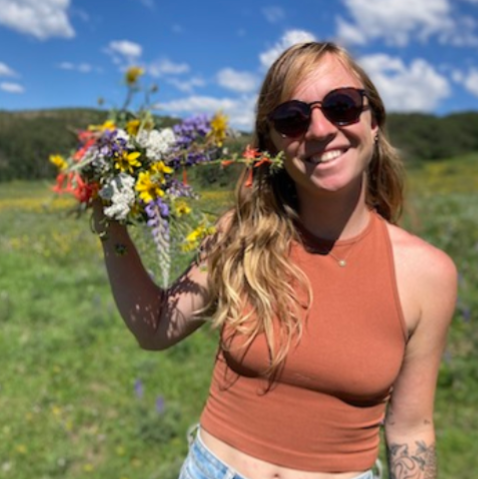 READ MORE ON JULIA'S FAVORITE TEAS AND SPICES.
⬇︎⬇︎⬇︎
This blend is our healthy interpretation of the classic Mexican rice-milk beverage, horchata!
Julia recommends adding 2 tsp. of Horchata and steeping in hot water for 10 minutes. She likes to froth up some oat milk to add to the tea to make it even more creamy and decadent than it already is!
At Old Barrel Tea Co. we celebrate and nourish our health in all ways. We asked Julia what her favorite way to practice self-care is and this is what she said:
"I love starting my day either sweating in the gym or running the trails by my house. The natural serotonin boost this brings helps to carry a positive mindset for me throughout the day. I always can tell when I've been lacking movement in my life. Staying consistent helps me regulate my mood and manage my day to day life more fluidly!"
JULIA'S FAVORITE SPICES
"I like to roast chickpeas in the oven coated with this spice. They make for great salad toppers or just a crunchy snack on their own."
"During the holidays I make a bunch of my friends and family gingerbread biscotti. I used this cinnamon for the recipe this year and I think they came out better than ever!"
3 OTHER TEAS JULIA RECOMMENDS