SHINING THE SPOTLIGHT
⭐️ ⭐️ ⭐️
Alana's Favorites + Tips and Tricks
OUR AUGUST EMPLOYEE FEATURE
This month we are shining the spotlight on Alana, one of our Cloudcroft store team members! Alana's favorite part about working for OBTC is talking with guests about tea. Alana has a lot of knowledge about medicinal herbs, so when a guest gets to learn about the health benefits and origins of tea from Alana, it's an extra special experience! Alana's kindness and intelligence shines and we love her for it!
Check out Alana's favorite tea.
⬇︎⬇︎⬇︎
Pineapple Upside Down Coffee Cake
This blend is reminiscent of dipping a piece of pineapple upside down cake into a cup of coffee! It is appealing to a sweet tooth, but also boosts digestion, energy and immunity.
Alana sips on this tea while reading her foraging field guide or drawing. ✨
Make this tea the way Alana does!
⬇︎⬇︎⬇︎
To make the perfect brew, Alana suggests adding two full teaspoons of the blend to 8 ounces of water and steeping for 7 minutes. She sweetens it with our Salt Cedar Honey and adds a splash of oat milk.
She suggests trying it iced with tapioca pearls too!
Alana loves this tea because it tastes desserty without being super rich.
Get your cookin' on Alana's favorite seasonings.
⬇︎ ⬇︎ ⬇︎
Alana likes to use this seasoning in veggie stir fry! 🥦
Alana enjoys this seasoning in chicken and rice dishes! 🐓
Self-Care Inspo
⬇︎⬇︎⬇︎
We asked Alana what her favorite way to practice self-care is and this is what she said:
"I love to forage for herbs and make tinctures and salves!"
2 OTHER TEAS ALANA RECOMMENDS: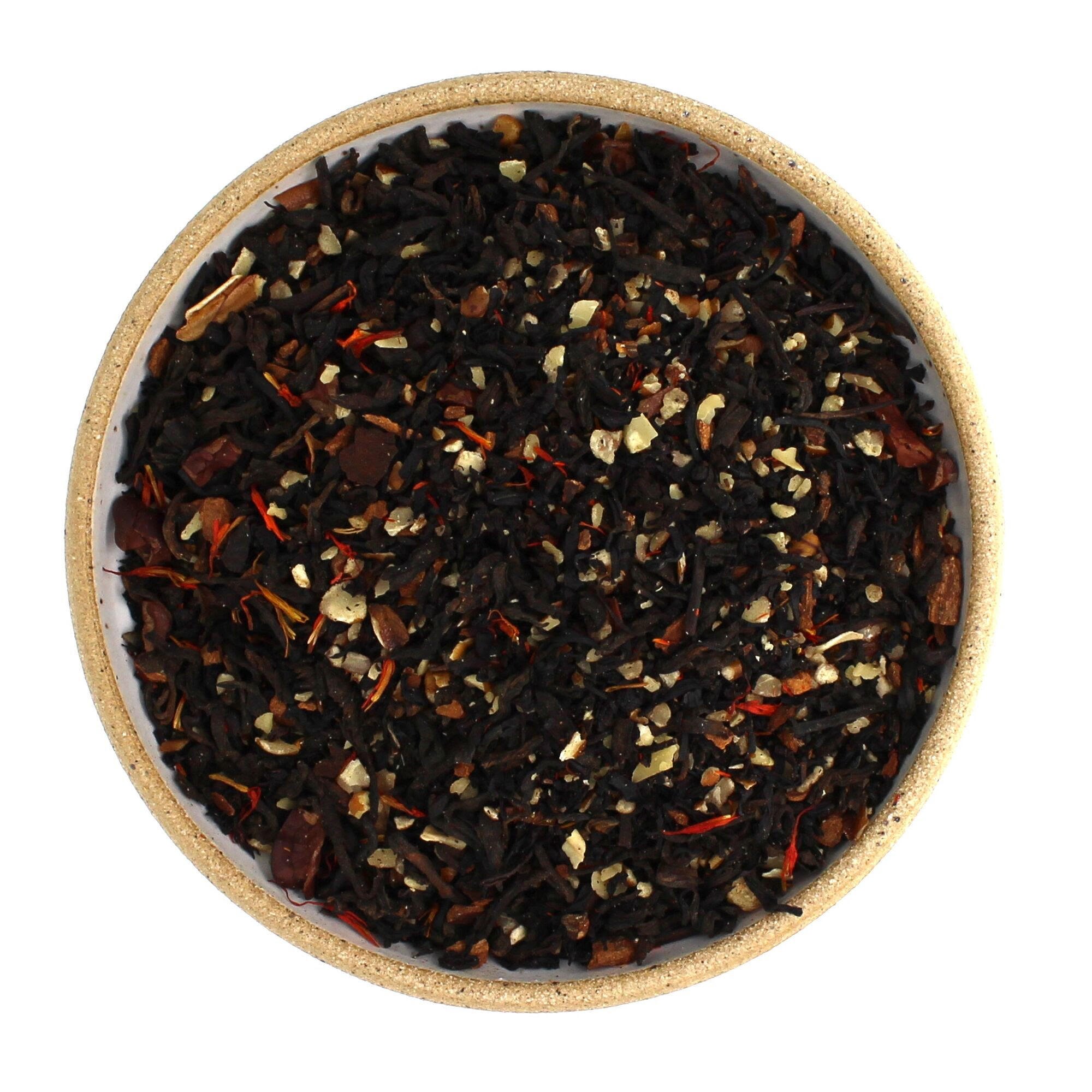 Alana's Charitable Passion:
United Plant Savers' mission is to protect native medicinal plants, fungi, and their habitats while ensuring renewable populations for use by generations to come. By protecting medicinal plant species, we are helping to ensure bicultural diversity, which affects every living thing on Earth.
Give United Plant Savers a follow on their Instagram or donate on their website if you can.
Happy tea time friends!