DIY UNDER EYE SERUM
with our essential oil blend of the month
Harvest Life Essential Oil Blend
musky-sweet ∙ aged wood ∙ subtle spice
With orange, ginger, and frankincense, this blend is sweet, spicy, and earthy. It's an excellent oil blend to diffuse during the holidays, but also makes a great under eye serum because of all of its skin rejuvenating qualities!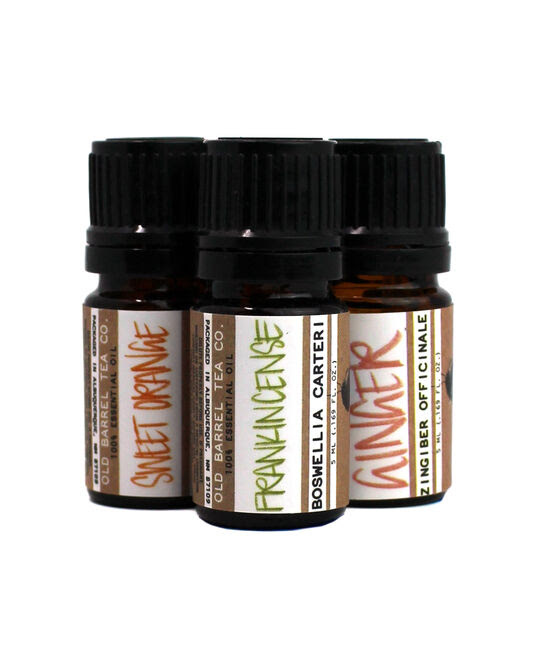 THINGS YOU NEED:
1 small roller bottle to store your serum in
almond oil

 

(almond oil is rich in vitamin E which keeps your skin cells healthy, protects your skin from UV radiation damage and helps your skin look smooth)
7 drops of Sweet Orange EO
6 drops of Frankincense EO
4 drops of Ginger EO
DIRECTIONS:
Add all the oils to the roller bottle and fill the rest of the bottle with the almond oil.
Shake well before each use. Apply around the eyes at bedtime to improve elasticity and reduce puffiness!
Cozy teas that the whole family will love.
⬇︎⬇︎⬇︎