3 easy & healthy ways to use
Vietnamese Cinnamon
Use this decadent and rich cinnamon in baking, oatmeal, smoothies, and tea (especially in Matcha lattes). Vietnamese cinnamon has a higher oil content, giving it a stronger and more decadent flavor!
HERE ARE 3 EASY & HEALTHY WAYS TO USE CINNAMON.
CINNAMON ROLL OVERNIGHT OATS
Use a mason jar and combine 1/2 cup of oats, 1/2 cup of unsweetened milk, 1 tsp. of Salt Cedar honey, 1 tsp. of Mexican Vanilla Bean Extract, and 1/2 tsp. Vietnamese Cinnamon. Seal the jar and eat in the morning! Top with fresh fruit.
PEANUT BUTTER BANANA CINNAMON TOAST
Toast a slice of whole wheat bread and spread a layer of peanut butter on it. Top with banana slices and sprinkle with Vietnamese Cinnamon.
CINNAMON SPRINKLES ON TEA
Vietnamese Cinnamon is naturally sweet with a subtle kick, so it makes a great addition to many of our teas. Adding just a sprinkle of cinnamon into your daily routine can lower blood sugar and give you a boost of antioxidants. Enjoy a dash of Vietnamese Cinnamon on your daily tea or coffee.
Blended with cinnamon.
⬇︎⬇︎⬇︎
Reminiscent of a fresh apple empanada topped with ice cream when served with cream and honey.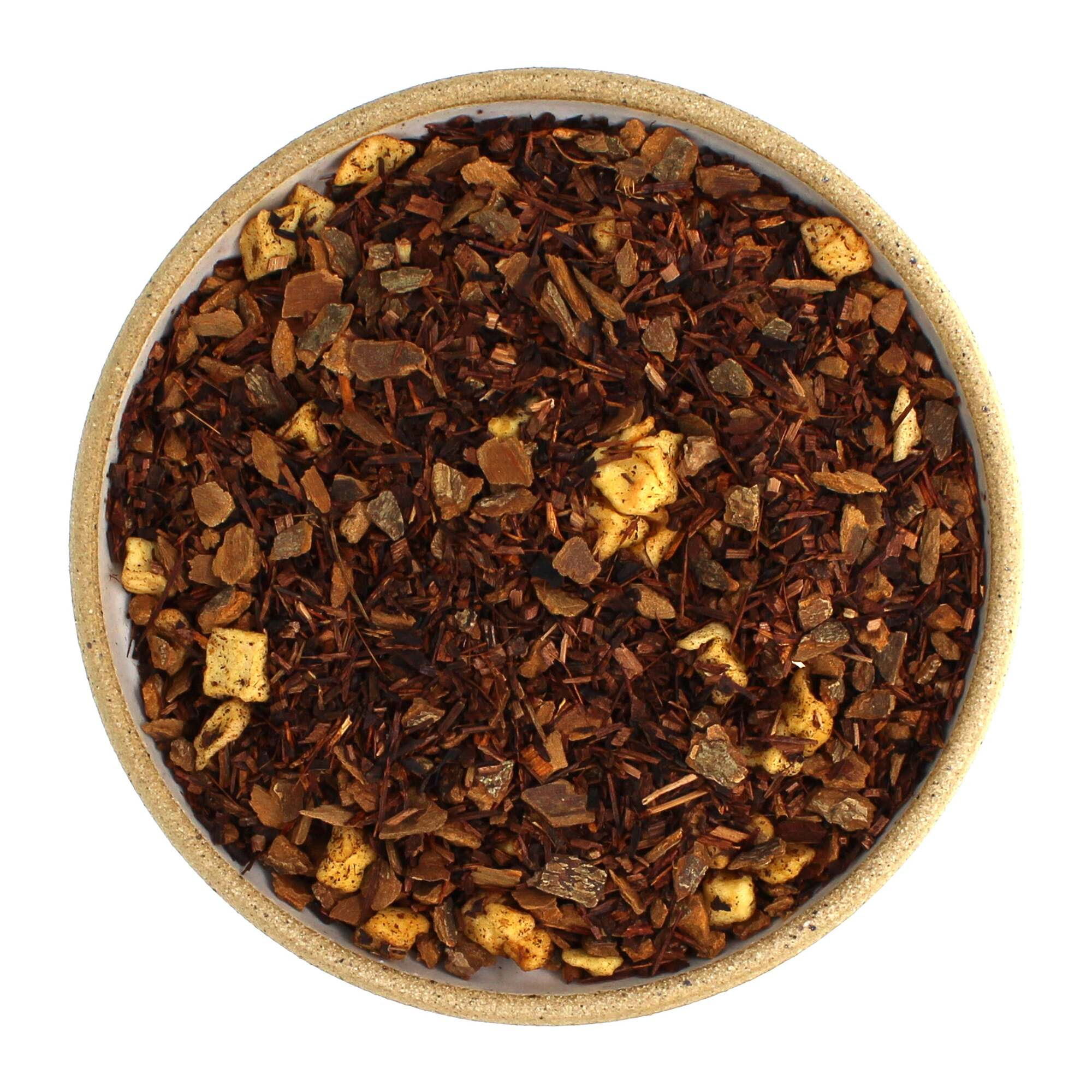 Tastes like a tropical cinnamon sangria! It is tangy and complex with berries, hibiscus, beetroot, coconut, and cinnamon.
Decadent like a home-baked shortbread cookie nuanced with anise, vanilla, and green chile. 😍
Made with real pumpkin, this blend is creamy and decadent, and can indulge the fiercest sweet tooth!
Super good for you and super easy to love, this powdered tea is dessert-like & creamy with a subtle spice.
This energizing pu erh is rich with caramel & pecan flavor, like grandma's homemade pie!