Paper Filters & Reusable Infusers:
how to pick the perfect one for you
🌿 🌿 🌿
Compared to pre-packaged tea, loose leaf tea is the winner hands down. For starters, loose leaf is a lot higher quality, while pre-packaged tea bags use low grade tea called "dust" or "fannings." While pre-packaged tea can be convenient, using loose leaf can be just as easy AND you get a more flavorful cup. 
READ MORE ON HOW TO USE LOOSE LEAF TEA INFUSERS
⬇
100 Paper Filters: For On The Go
Paper filters are basically the same thing as pre-packaged tea bags, except you have to load the filter yourself - which takes three seconds! Plus, the paper infusers have lots of room for the tea leaves to unfurl and release all of their flavor and health benefits. These are perfect to prep for the week with, as you can pre-load them with tea and just take it to go in your cup or save it to make at work. These are ideal for travelers, early risers, or anyone on the go. 
Throw these paper filters in the compost after use and don't forget:
YOU CAN STEEP OUR LOOSE LEAF UP TO 3 TIMES!
(just increase the time the tea steeps each time :))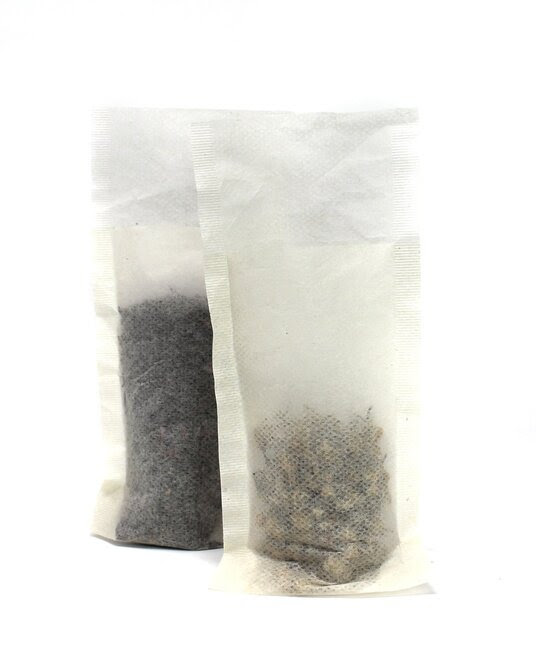 We call this the must-have infuser for a reason! It's reusable and good for the environment, it literally lasts forever, and it brings out the best flavors. It just gets better and better with age. Some more cool things about it:
This infuser can make an 8 oz serving or a 64 oz serving depending on how many leaves you add!
It has fine enough grating to prevent even the finest tea from leaking into your cup.
It's durable: Unlike some infusers that wear out over time, this infuser is built to last. Some of us have had our Stainless Steel Cup Infusers for almost 5 years, and they're still in great condition.
MORE TEA INFUSING TOOLS:
⬇
Black Cast Iron Teapot