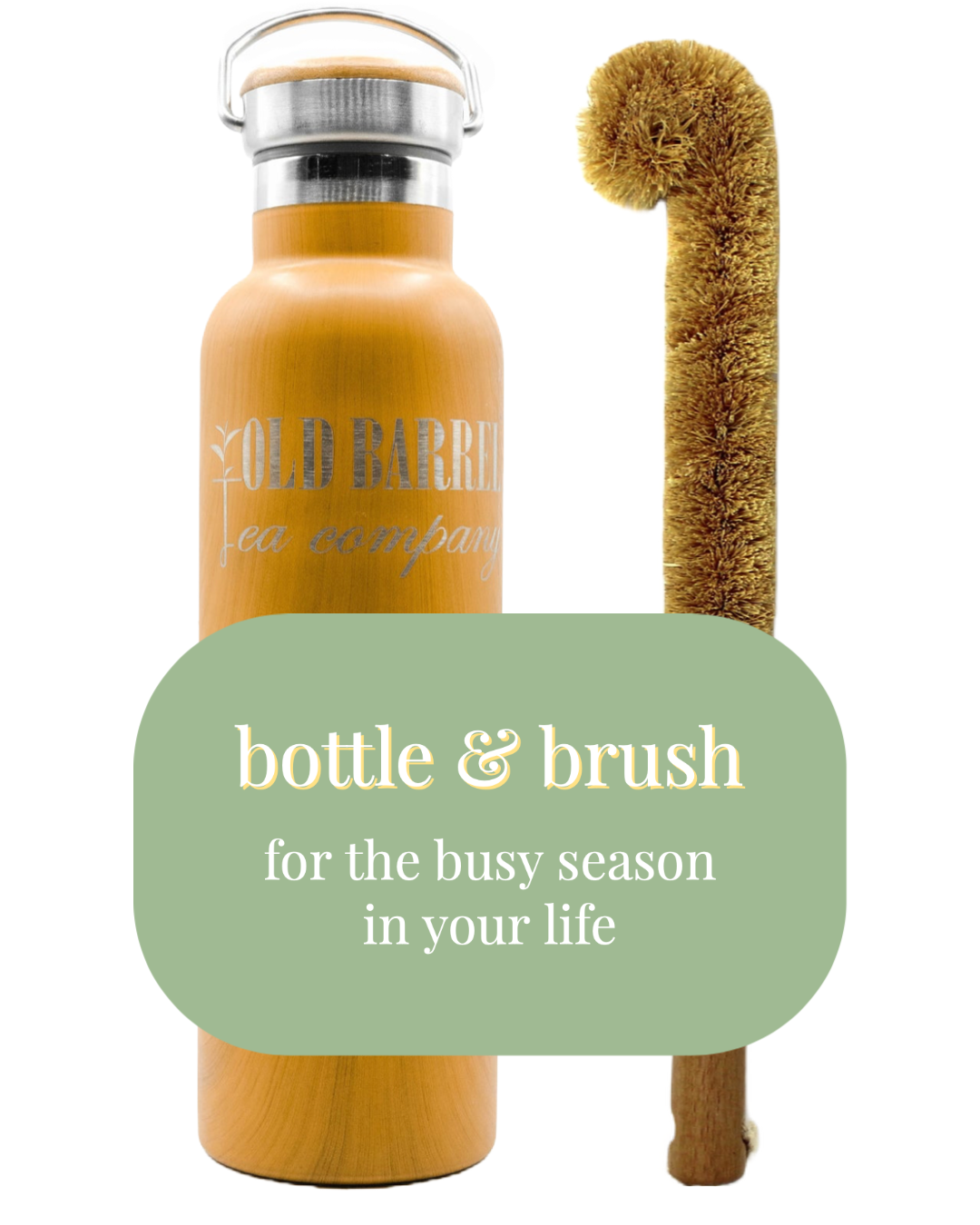 Learn more about the duo ⬇
This durable water bottle won't leak, is slim enough to fit in a cup holder or backpack, and will keep your tea hot or cold all day long.
This multipurpose scrub brush is a natural and sustainable option for cleaning reusable water bottles. The bristles, handle, and loop are compostable and the metal wire is recyclable.
More sustainable kitchen tools for you.
⬇⬇⬇