Strawberry Hazelnut Latte
with vanilla bean paste & cinnamon
💗 🍓 🍫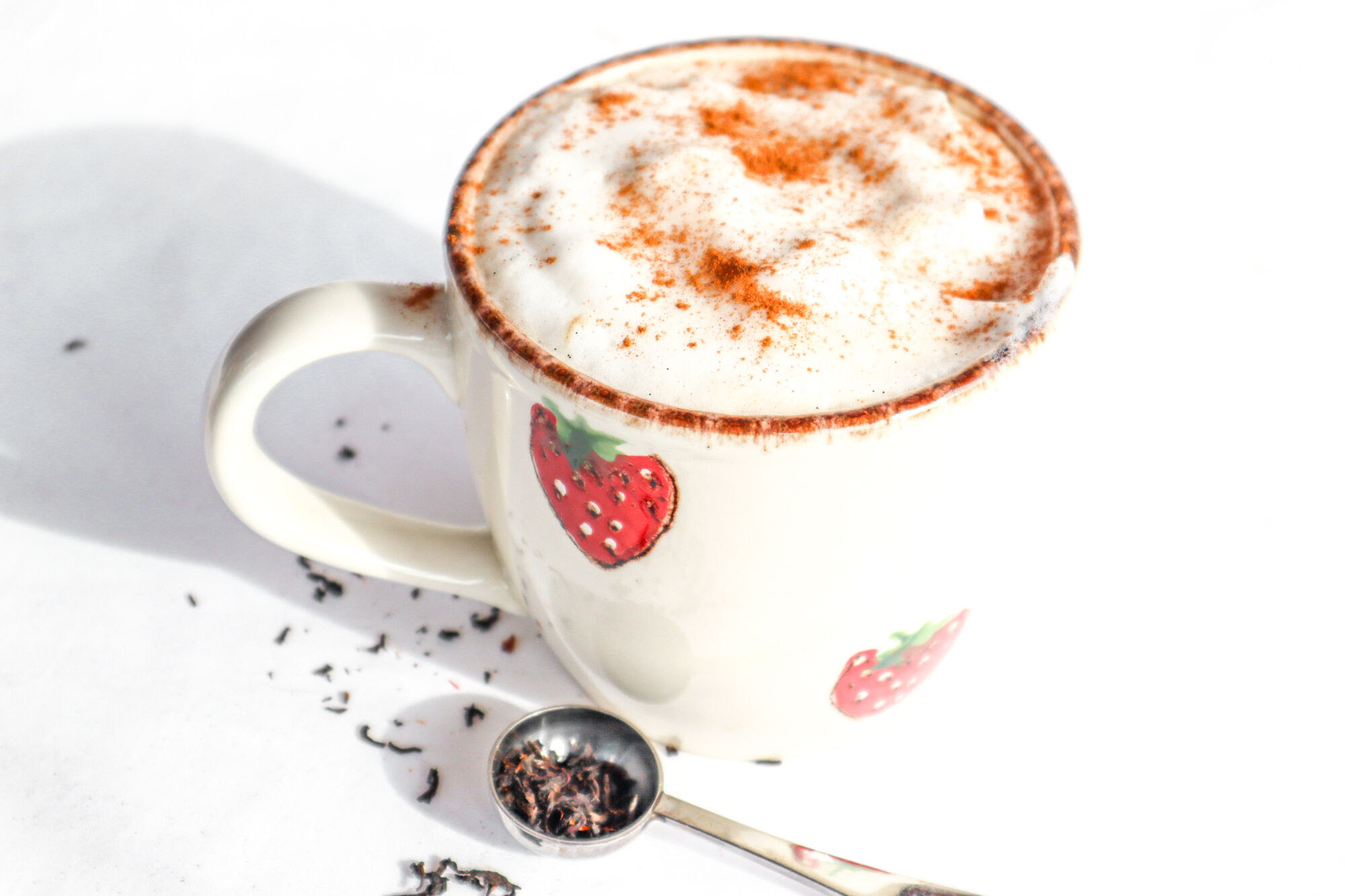 chocolate covered strawberries.
Just in time for this extra sweet month! And yes, it tastes like chocolate covered strawberries! Strawberry Hazelnut Pu Erh is our tea of the month this February and we are soaking in every last drop of goodness this tea offers. 😍 This blend is indulgent with strawberry and hazelnut flavor, and makes a great base for a tea latte. This latte recipe is sweetened with our Mexican Vanilla Bean Paste, creamed up with a little frothed milk, and topped off with a sprinkle of Vietnamese Cinnamon.
Made with pu erh tea, cocoa nibs and rose petals.
Add 2 tsp. of Strawberry Hazelnut to an infuser and steep for 10 minutes in 6 oz of hot water. While the tea is steeping, add Vanilla Bean Paste to your milk and froth! Adding the paste to your milk creates a creamy, slightly textured, amber-hued foam that just brings this latte to the next level! Add your frothed milk to your steeped tea and sprinkle pinch of Vietnamese Cinnamon on top!
Check out these other pu erh teas
⬇︎