Lavender Sage Lemonade
sweet citrus ∙ licorice ∙ soft sage
🌼 CITRUS & SWEET 🌼
This soothing and refreshing blend is an instant detoxifier and invigorates the senses! It has a sweet citrus and rose licorice flavor that refreshes the body and reduces inflammation. It is the perfect companion to lull you to sleep when served hot and unsweetened.
🌿 🍋
With lemon myrtle, lemongrass, lemon peels, sage, lavender, rose hips, licorice root, and marigold flowers
Have you tried Lavender Sage Lemonade with Bee Pollen Black? It is herbaceous, bright and reminiscent of a lavender lemon shortbread cookie!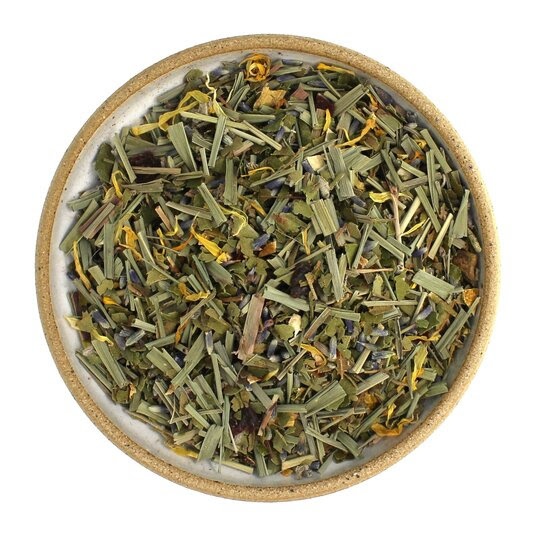 GARDEN HERB TEA BLENDS FOR YOU: