irish whiskey sour
with matcha & honey
☘️ 🍋 ☘️ 🍋 ☘️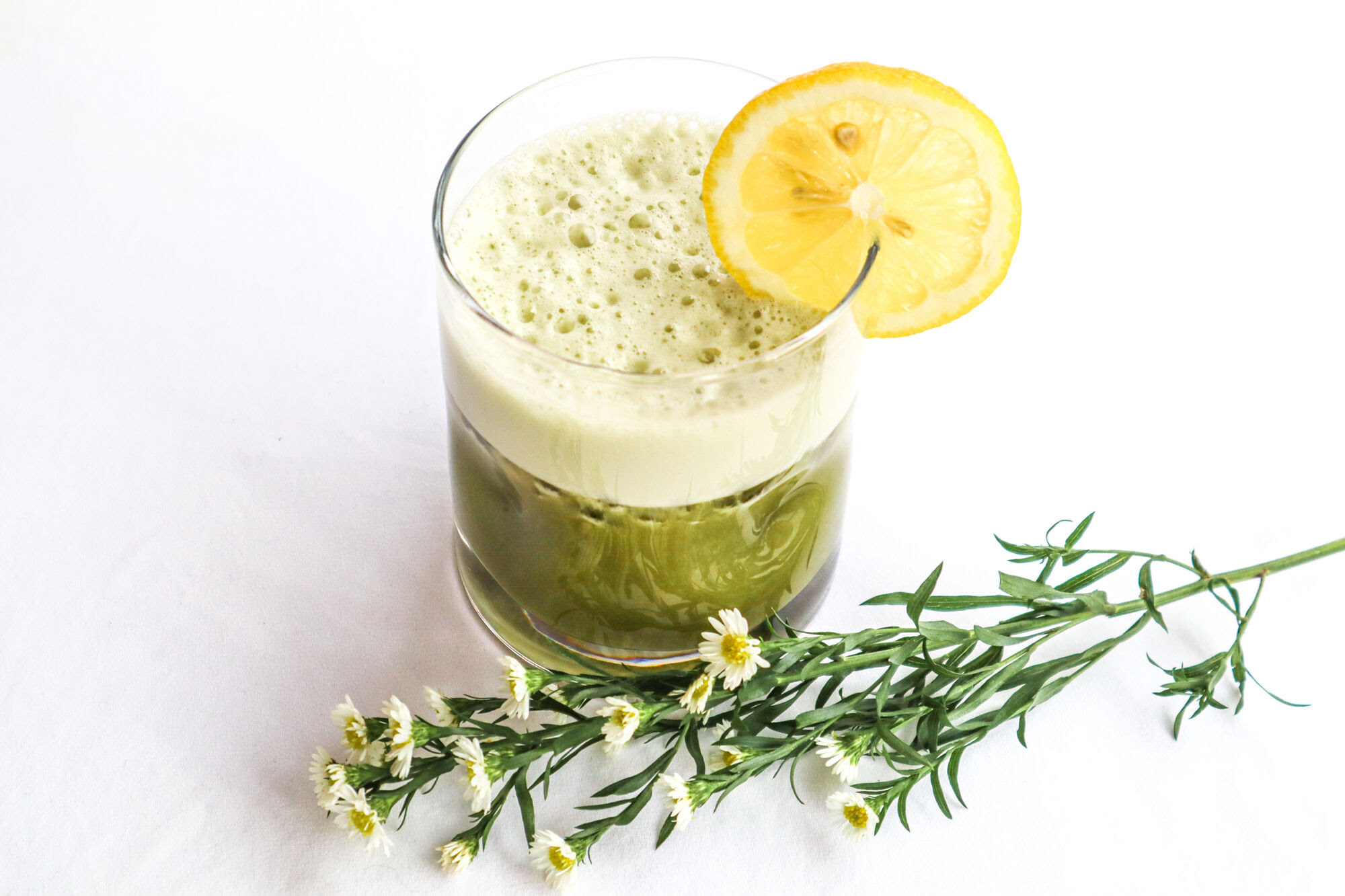 A St. Patty's Inspired Tea Cocktail
The luckiest day of the year is right around the corner and this tea cocktail recipe captures the spirit of that very green day. ☘️ Made with our ceremonial grade matcha, this cocktail is refreshing, citrusy and GREEN. It is sweetened with an Orange Blossom simple syrup and topped with frothed egg white, which compliments the matcha flavor wonderfully!
HERE'S WHAT YOU NEED FROM US:
INGREDIENTS:
For simple syrup:
For cocktail:
1 1/2 oz of your favorite Irish whiskey

4 tsp. of 

lemon

 juice

4 tsp. Orange Blossom simple syrup

1/2 tsp. 

Matcha

egg white

3 dashes of orange bitters
To make the simple syrup, add hot water and Orange Blossom honey to a mug and stir until dissolved.
Add all ingredients to a cocktail shaker and shake well (about 20 seconds). Then add ice to the shaker and shake again (for about 30 seconds). Serve in a chilled cocktail glass and garnish with a sprinkle of matcha powder and a lemon wheel.
Love green tea? Check these refreshing ones out:
⬇︎