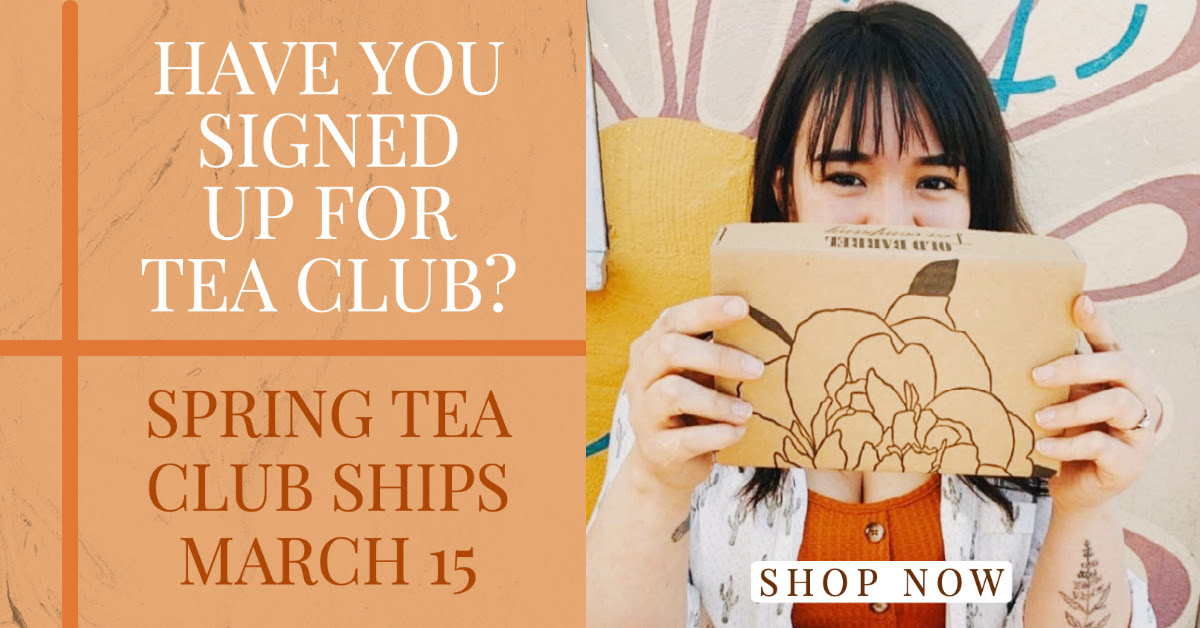 Tea club includes 6 of our favorite blends for the season. It usually includes our newest blends and blend combinations not offered in the tin size, so you can expand your tea palate and find new blends to love each season!
shipment dates:
3.15 🌱 6.15 ☀️ 9.15 🍂 12.15 ❄️
How does the billing work?
Your card will be charged each season before the club ships. You'll be able to log in to manage your account information, update billing/shipping, skip shipments and (sad, but rare) cancel if need be.
Big Perk:
Tea club members get 15% off loose leaf tea!
(online & in store)
Spring Club Inspiration 
The 2022 spring tea club blends are perfect to share under the warming sun as the earth starts to awaken from its slumber. Spring Tea Club will inspire you to get back out in the garden, experiment with tea cocktails, and start planning that spring break vacay! The blends we chose for this shipment are fruity, floral, and simply sweet - just like spring!
The spring shipment will be sent on March 15th, so you should receive your tea club box around the first day of spring, March 20th - YAY!
Spring is for the flowers.
⬇︎