Rooibos Tea
caffeine free & naturally sweet
Rooibos tea (roy-bows) translates to "red bush tea," and is a smooth and naturally honey flavored herbal tisane grown in the Cederberg Mountains of the Western Cape. Indigenous people have used the leaves to make herbal remedies for almost 300 years! Fun fact: Rooibos doesn't grow red on the bush, it is actually green, but turns red in an oxidation process, much like green and red chile!
While red rooibos is more common, green rooibos is also wonderfully flavorful (it's in our Butterfly Garden and Prickly Pear Tea). Green rooibos has a more delicate, herbal flavor, and steeps into a light orange-yellow cup of tea.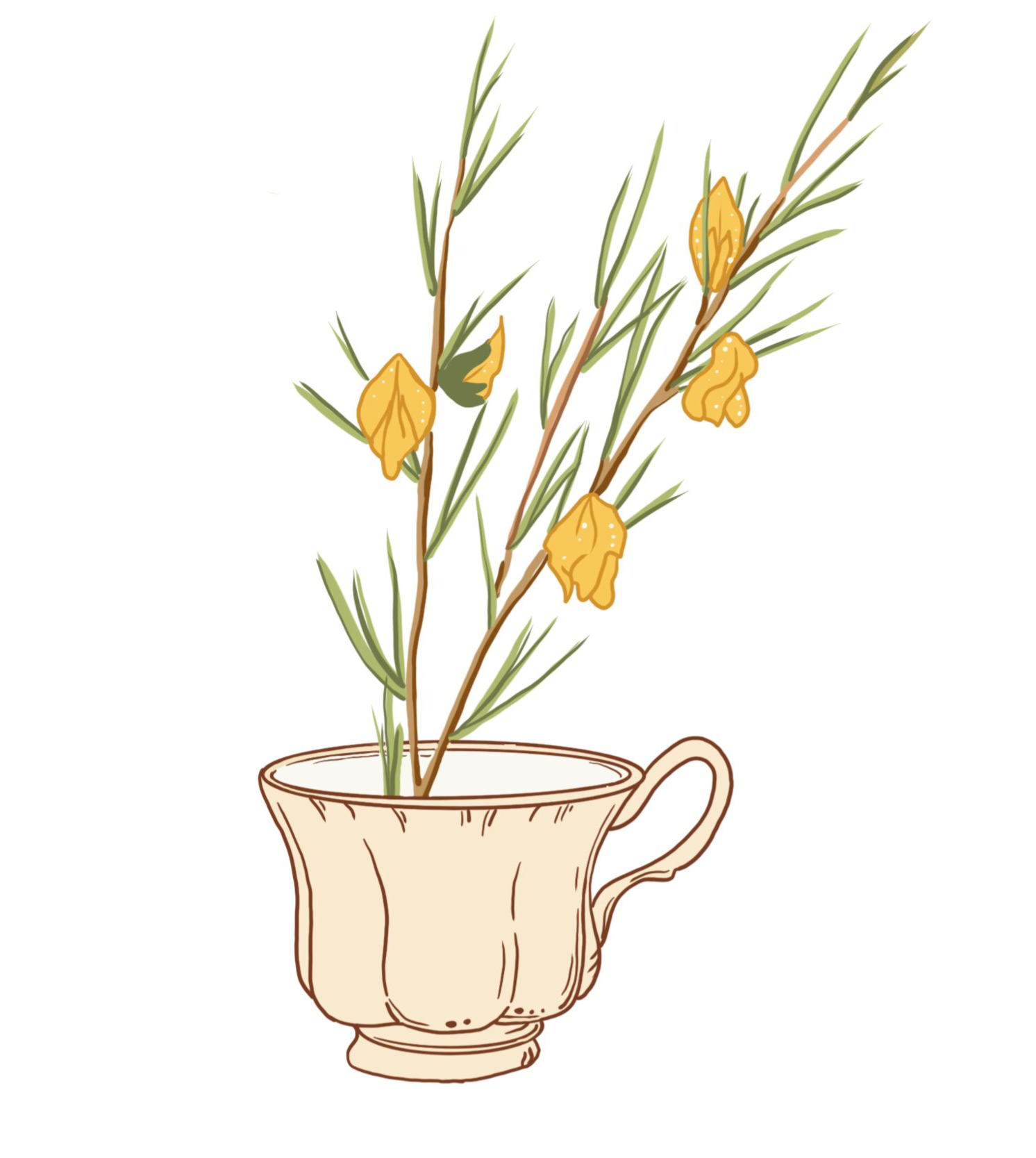 Read more on the health properties of rooibos tea
⬇
Rooibos tea may benefit heart health by positively affecting blood pressure. It may also lower "bad" LDL cholesterol and raise "good" HDL cholesterol.
Certain antioxidants in rooibos tea have been shown to kill cancer cells and prevent tumor growth in test tubes.
Traditional use of rooibos tea as medicine in South Africa includes the treatment of allergies. Most likely, the quercetin in rooibos tea acts as a natural antihistamine.
Check out our popular rooibos blends: