made with 
our spice of the month
🌿 🥔 🌿
As the warm months settle in, you might be finding yourself in need of a simple dish to bring to parties and family gatherings! This potato salad recipe is healthy, delicious and was a huge hit at our family dinner! Our spice of the month, 
Dana's All Purpose
, seasons this salad and gives it that extra New Mexican kick.
Made with sea salt, black pepper, cayenne, garlic, and New Mexican chile.
INGREDIENTS:
1 pound of 

potatoes diced into chunks

salt

2 Tbsp. tomato paste

3 Tbsp. olive oil or Noisy Water 

Roasted Chile Olive Oil

1 Tbsp. 

Dana's All Purpose

juice of 2 lemons

1/2 bunch of diced cilantro

crumbled cotija cheese to taste

optional: diced green chile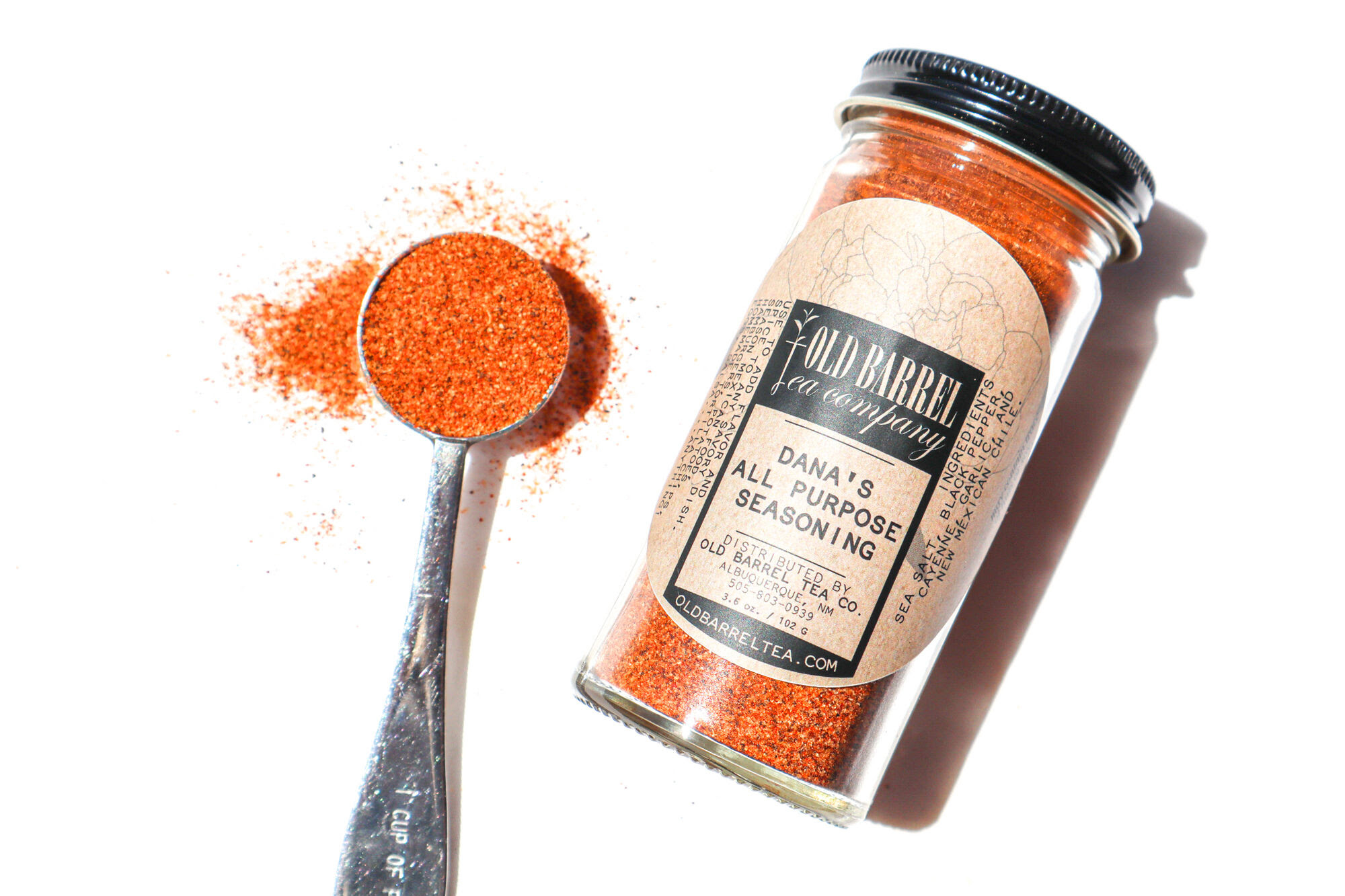 INSTRUCTIONS:
Boil potatoes, 

sprinkle with salt and set aside to cool.

In a small bowl combine 

Dana's All Purpose

, tomato paste, olive oil, lemon juice and 

chile oil

.

Mix in potatoes and cilantro and garnish with cheese.
More New Mexican spices.
⬇︎
Hatch Red Chile Powder - Hatch, New Mexico
Hatch Green Chile Powder - Hatch, New Mexico
New Mexico All Purpose Seasoning