🌵 Prickly Pear Tea 🌵
fruit-forward ∙ sweet melon ∙ delicate tanginess
INGREDIENTS:
green rooibos, sencha green tea, hibiscus, pear pieces, safflower, and natural flavors
BREW TIPS:
This blend is lovely iced with a spoonful of honey! Add 1 - 2 teaspoons in 8 oz of hot water for 5 minutes.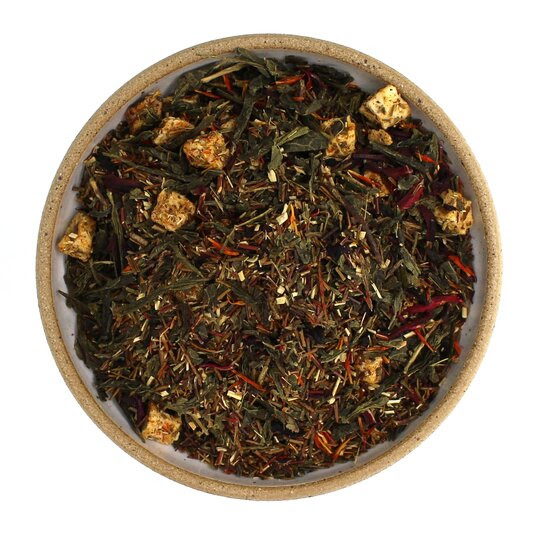 About Prickly Pear
This blend is naturally sweet with a melon-like flavor and delicate tanginess! It is rich in antioxidants and will help the body resist oxidative damage, and support resistance to disease and premature aging.
MORE REFRESHING LOW-CAFFEINE TEAS: