NOVEMBER 2022
Happy November fellow tea lovers!
The weather is finally starting to cool down where I live and I have been cozying up to hot tea season (finally)! The holiday season is soon to be upon us, one of my favorite times of the year!
During the month of November, OBTC generally likes to practice gratitude, which is something my family also enjoys doing. Some of the things I am thankful for during November are cozy cups of tea on chilly mornings, seeing the leaves change color, seasonal treats, crisp fall air, and spending time with my family.
What are you thankful for?
We have some great products of the month - some that will be great for a Thanksgiving feast or Friendsgiving. Check them out below!
 👇
Tea Blend of the Month:
Bourbon Brew & Pecan Pie Pu Erh
BOURBON BREW & PECAN PIE PU ERH is a blend of rooibos, pu erh, sweet corn kernels, American oak wood chips, pu erh tea, black tea, Las Cruces, NM grown pecans, safflower, cinnamon chips, cocoa nibs and natural flavors. Flavors of vanilla, oak, cinnamon, maple, and New Mexican grown pecans blend together to create a tea reminiscent of a pecan flavored bourbon! It is decadent and flavorful, while supporting immunity, healthy digestion, and metabolism.
This blend is easy to use in tea cocktails, and is best served hot with a dollop of honey.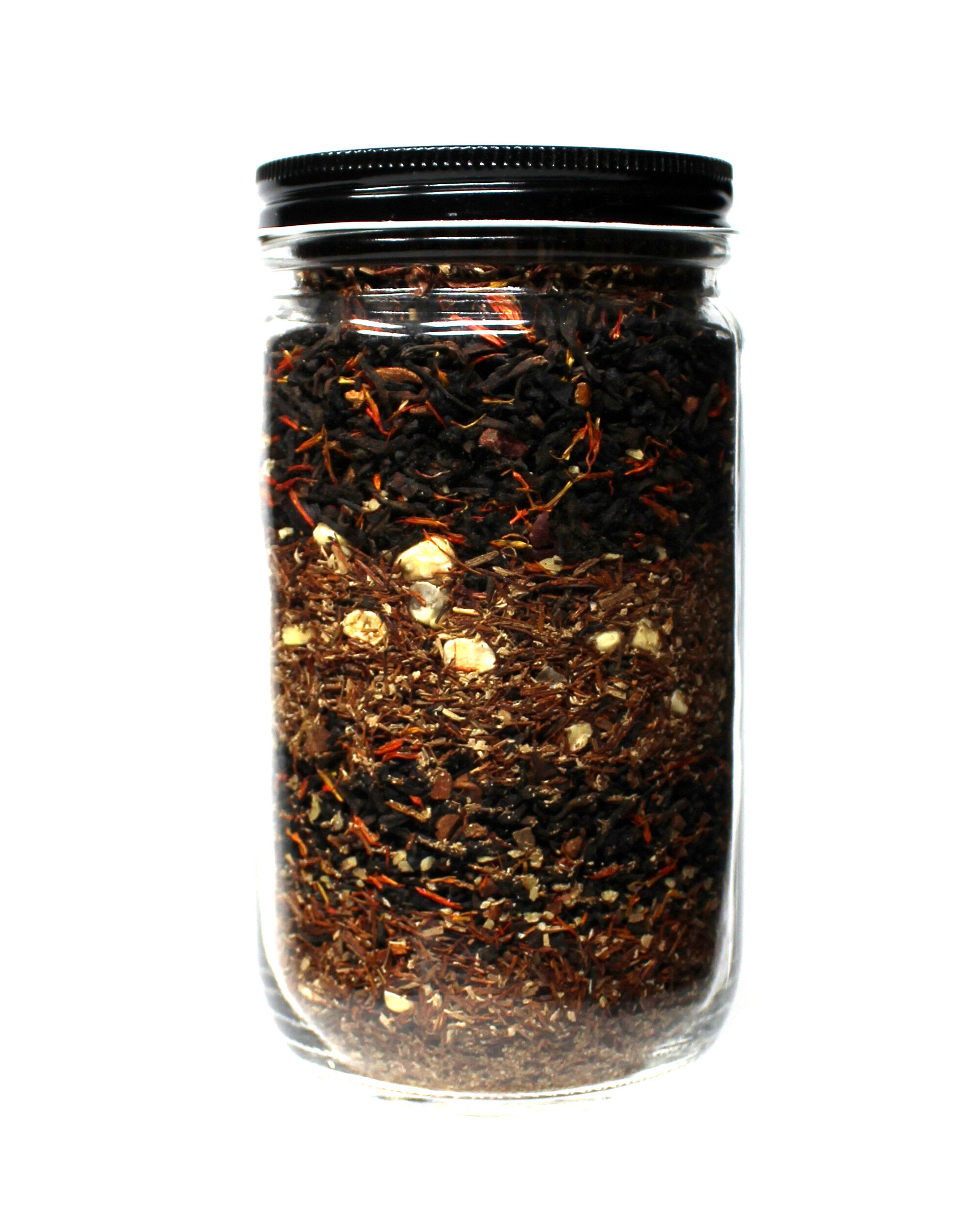 Spice of the Month:
Vietnamese Cinnamon
With a higher oil content than other cinnamons, the flavor of our VIETNAMESE CINNAMON is decadent and rich. We like to use it in baking, oatmeal, smoothies, and tea (especially in matcha lattes). It is the perfect spice to have in your pantry this holiday season too! Sprinkle it on your pumpkin or apple pie!
We have several recipes on our blog A Dose of PositiviTEA featuring Vietnamese Cinnamon, but this month we are shining the light back on Pumpkin Banana Bread Muffins.
Check out the recipe below! 👇
Essential Oil Blend of the Month:
Harvest Life Essential Oil Blend
This essential oil combination is comforting and cozy. With orange, ginger and frankincense, it is sweet, spicy and earthy. The aroma transports you to a cozy cottage where a warmed hearth is burning wood and a simmer pot bubbles on the stove. It is perfect to diffuse on a cool fall evening or when friends and family come together. We like to use 5 parts SWEET ORANGE ESSENTIAL OIL, 4 parts FRANKINCENSE ESSENTIAL OIL, and 2 parts GINGER ESSENTIAL OIL.
These three oils can be used together or separately, but for the month of November, when you buy all three together, you get 10% off!  Be sure to look out for our DIY email later this month with these three oils.
Click the link below for some tips and tricks you can do with this blend to up your relaxation game!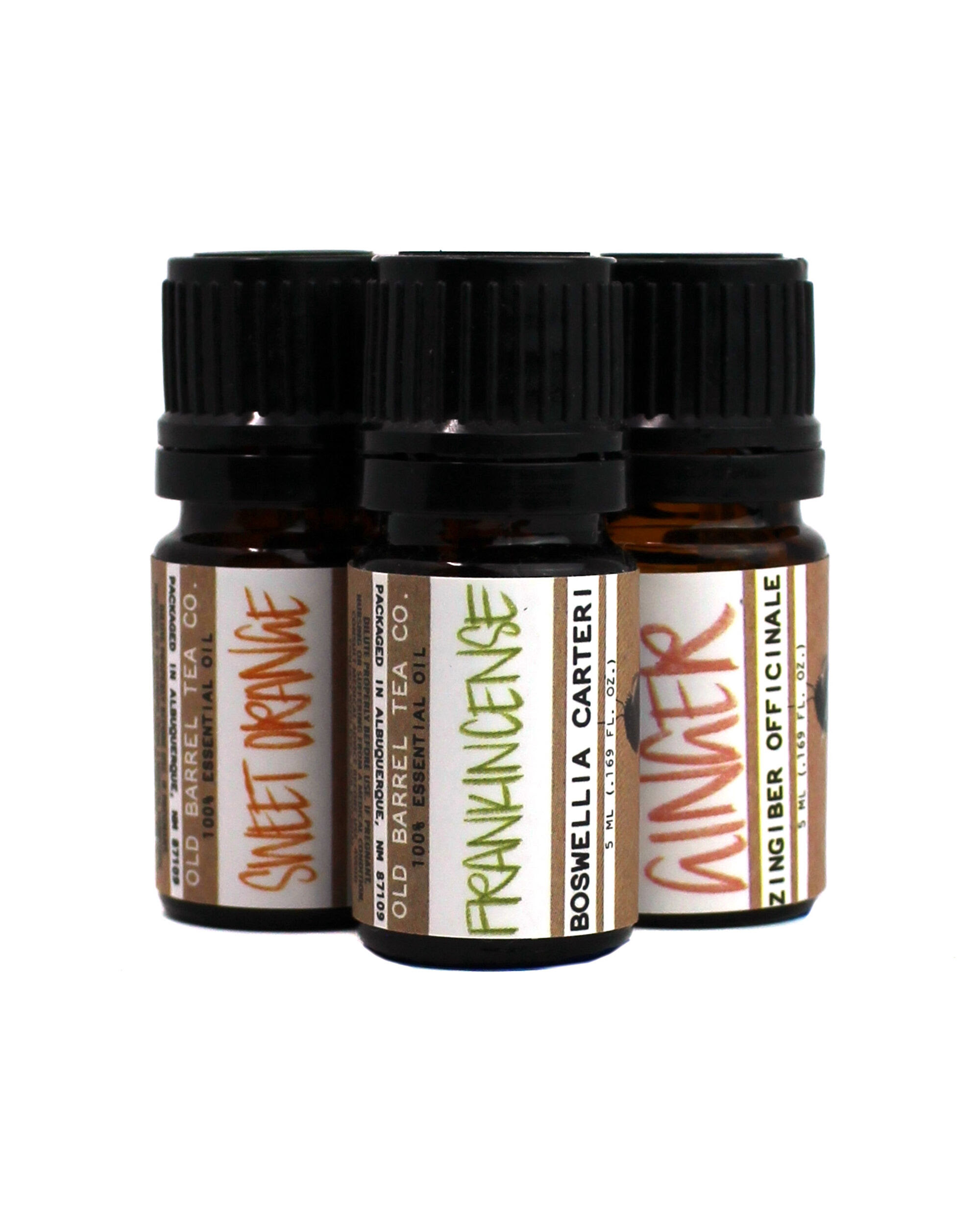 I hope you all have a great November full of cozy cups of tea and yummy treats! We hope to see you soon - especially to take advantage of upcoming Black Friday sales! 😉
🌱 Maggie & the OBTC TEA(m)