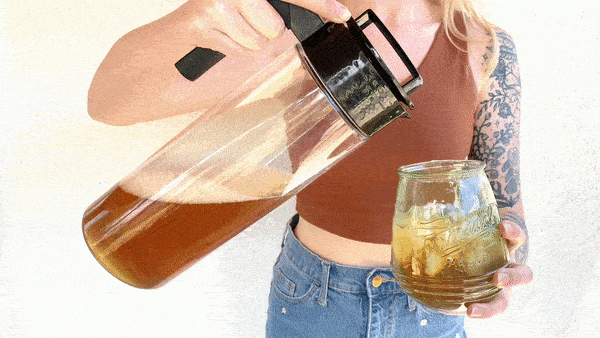 Happy National Iced Tea Day! 🍹 Surprisingly enough, we didn't make this day up! 😜 
So why are these iced tea makers the best brew tool ever?
Designed to steep tea in three ways: cold brew, hot brew, and flash chill
Made from BPA free plastic
Top-rack dishwasher safe
Airtight twist cap to reduce spillage
Removable infuser for easy cleaning
Roomy infuser allows tea leaves to fully unfurl, releasing flavor and nutrients
Fine mesh infuser prevents leaves from leaking into brew
Brews up to two quarts of tea
National Iced Tea Day is an incredible way to celebrate the many benefits of iced tea. Not only is it a refreshing and tasty beverage, but it also provides many health benefits. Studies have shown that iced tea is packed with antioxidants that can help fight disease and reduce inflammation. Plus, iced tea is a great alternative to sugary drinks and can help you stay hydrated during the summer months. So grab a glass of iced tea to celebrate National Iced Tea Day and enjoy the many benefits it has to offer!
Our fave teas to make iced.
⬇